We have never been more excited about launching our new range of super-stylish, super-durable, high-performance inflatable paddle boards. Red Paddle Co inflatable SUPs are all about making paddle boarding easier, more accessible and more enjoyable. Thanks to our boards being lighter and more durable than other brands, it has never been easier to pack your board into your bag and head out in search of a SUP adventure.
So, come with us as we unpack, inflate and explore our new collection.
First let's Unpack…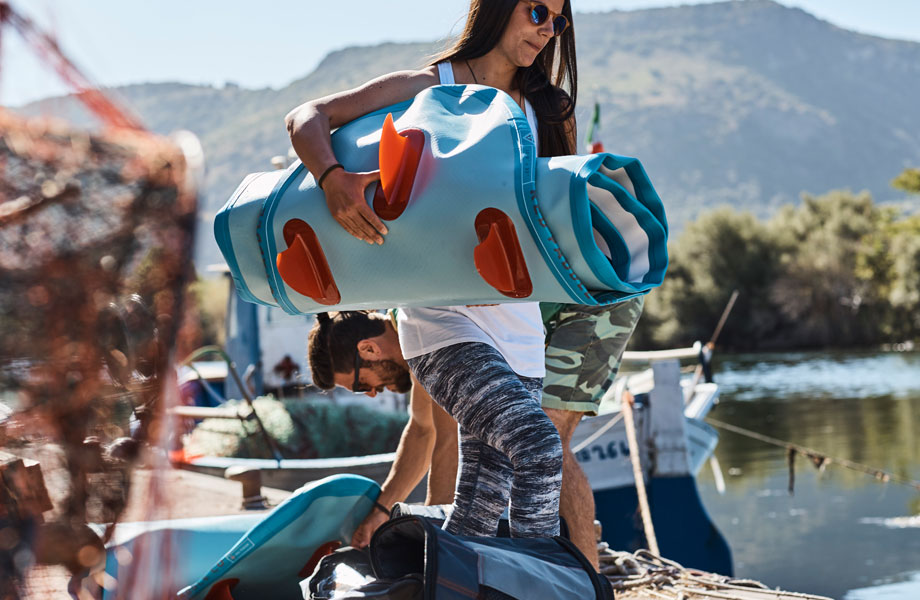 Nothing's more practical than a Red Paddle Co inflatable SUP.
All our paddle boards easily roll up around the pump to neatly fit into its very own innovative bag. As our boards are lighter they can either be carried on your back with our Sherpa carrying system or simply wheeled behind you.
With your board packed and secure, any type of adventure is possible! Whether that's walking to the end of your street with your SUP on your back to ride a local waterway or throwing it in the hold on a plane and travelling to your dream SUP spot.
It's time to inflate…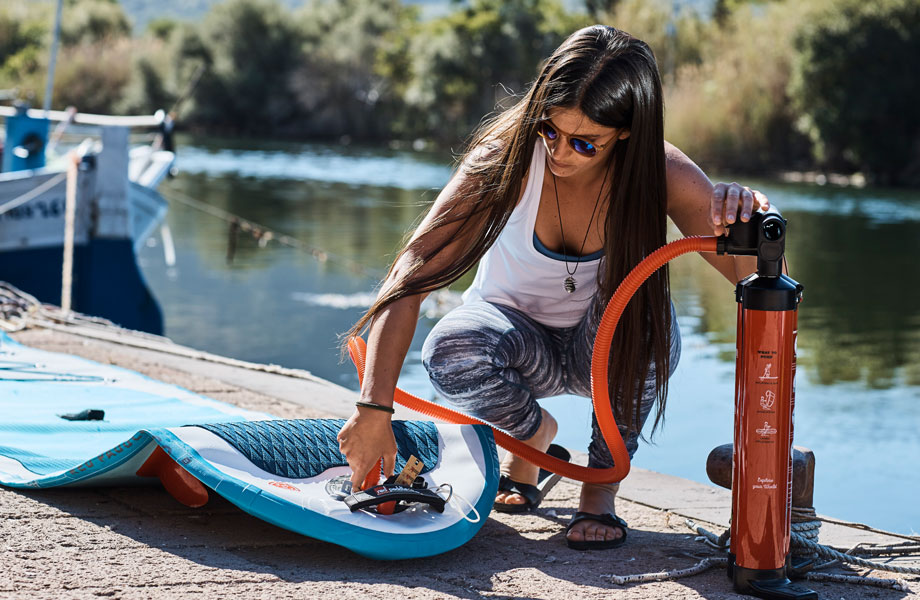 Everything associated with Red Paddle Co is of the highest quality, whether that's our super-durable boards, the innovative technology they contain, the reliability and versatility of each model or the amazing adventures they enable you to have.
Using our own revolutionary Titan pump, you can inflate your board in roughly five minutes – less than half the time it takes with a conventional pump, sparing your energy for time on the water.
We all prefer to spend our time paddling rather than pumping – so simply arrive at your favourite lake, drop the bag, grab the pump and have a little warm up before you hit the water.
The world's your oyster…

The world really is at your fingertips with a Red Paddle Co inflatable SUP. The practicality of our boards means travelling and transporting your board with your pump and paddle has never been easier. Thanks to our award winning backpack you can simply bag up your board, throw it on your back and head out to find a SUP adventure no matter how big or small…
So why not turn your next 'mini-break' into a trip with a SUP twist and take your board with you.