Featured on our social media a few weeks ago, Jay & Beth's beautiful journey around the Ionian Islands in Greece, certainly went down a hit! With the huge success of their journey, we've been in contact with the adventurous duo who have kindly answered some questions we had regarding their journey. Find out all you need to know to complete a similar SUP adventure…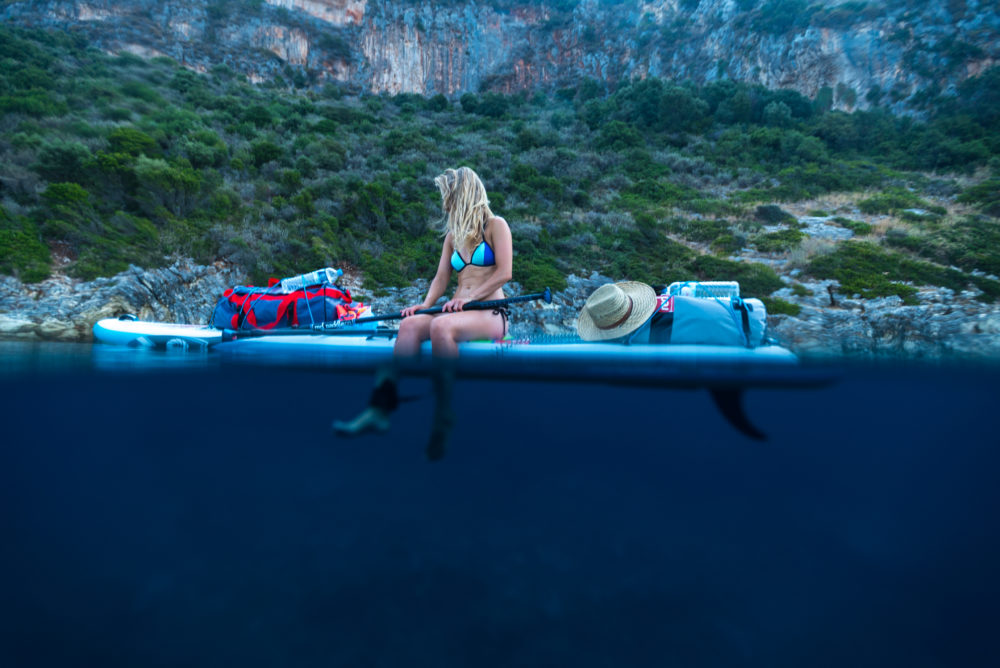 1. What inspired you to go on this adventure?
We had both paddle boarded quite a lot before and knew we really enjoyed spending time on the ocean. It was actually through work when we were filming for a yacht flotilla holiday in Greece that we thought 'this would be an amazing trip to do on a SUP. Scrap the yacht let's paddle board it!' We saw the kinds of remote beaches the yachts were mooring up in and thought we could get to even more remote place on our boards. Jay was plotting the adventure a year in advance thinking of routes and what to take etc. 
2. Who would you recommend this trip to?
Anyone that loves the sea, loves a spontaneous adventure and can't handle holidays which involve lying by the pool all day getting twitchy! However, I would say if you don't like sleeping in a tent, not washing with fresh water for at least a week or  being in remote places with rustling sounds at night then maybe its not for you. If you love the ocean, love an adventure, love being in the outdoors and being active then this is definitely an adventure for you!
3. What essential items would you recommend to bring on a trip like yours?
– High factor suncream and a wide brimmed hat to keep the shade of your face and head…paddling in July was hot! 
– Roof rack ties were extremely handy for a number of things –  homemade washing lines as everything got pretty damp, they were great for mooring to rocks and mooring our boards to each other in the middle of the ocean when stopping for lunch. 
– We brought 'bum bag' style water bottles with us so we had water to hand all the time, you need to drink a lot whilst paddling. 
– Sporks – couldn't have been without these. Breakfast, lunch and dinner.
– Pen knife – we used this for all sorts – chopping rope, chopping watermelon, chopping maggots for bait when fishing!
– Toilet roll –  wild lavatory involved!
– Mosquito Spray – (we were lucky with mosquitos it wasn't too bad but always good to have!)
– Torch, little hanging light for tent and head torch. It's pretty dark when it's just you on the beach!
– A camera – you'll get some great photo opportunities!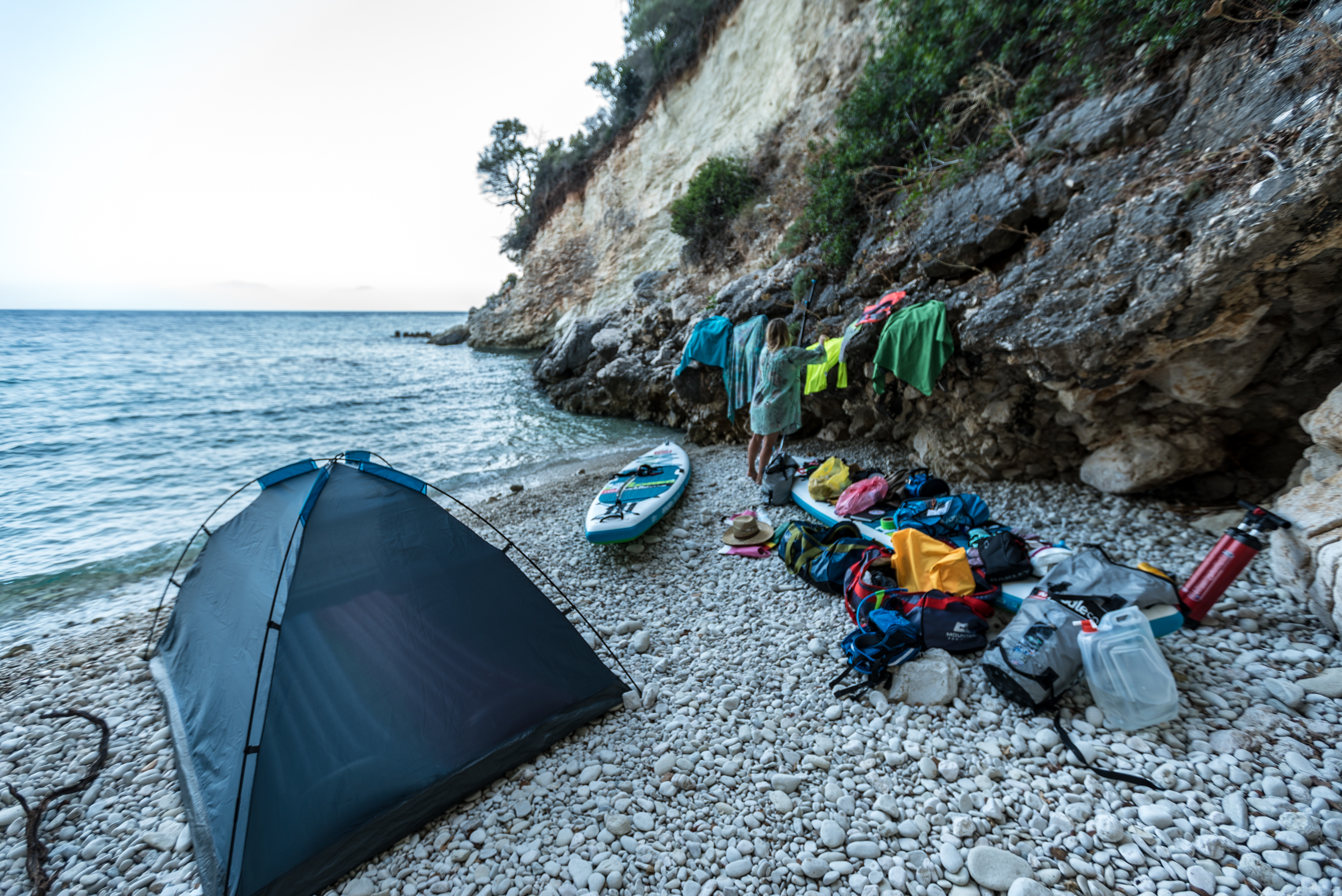 4. How much did the trip cost and how far in advance did you plan the trip?
We had been talking about the trip for a while but the real planning was pretty last minute. We booked flights only a few weeks before and packed our bags extremely last minute, however, I would recommend booking flights in advance if you know when you can go – more likely to get a cheap deal! Flights to Preveza in Greece were £800 return for two of us, including our SUP bags. Once we were out there, the only thing you have to pay for is food and then this is totally up to you how much you want to spend. We mainly ate pretty cheap; stopping at villages we past on route to stock up on tins of tuna, avocado, salami, coffee and bottles of water. 
5. Were you able to relax despite knowing you had to paddle everyday?
For the first few days I wasn't as relaxed as Jay was! I was a little apprehensive of the amount of paddling we were going to be doing in new unknown places, I think I feared strong winds when being right out in open water! The first few days we paddled hard and throughout the entire day which when we finally stopped on our third night really hit us. I think it was then we realised we should start paddling earlier in the day and try and reach our next destination before the heat of the day as it was the heat that takes it out of you! After this it really felt like a holiday!
6. What's your best memory from the trip?
It's hard to select one best memory! I think seeing sunrise and sunset everyday makes you feel awesome. The overall sense of freedom and spontaneity was insane. You can't beat being outside in the fresh air and swimming in the sea everyday for two weeks! Also, even though you have planned your route, you never really know whats around the next headland so every minute of the trip is a surprise. You never exactly know where you are going to pitching for the night!
7. For aspiring adventurers, what would you say to them before embarking on a journey like this?
I would say to anyone who is keen to embark on a SUP adventure, definitely do some paddling before you go! Practice paddling with your boards loaded up with all your kit as it makes the boards feel a lot heavier and different to paddle. There's definitely a max speed you can paddle with 20kg on your boards!! Plan your trip in terms of where you roughly want to stay each night. When planning, we realised we didn't pass anywhere which we could stock up on supplies for a couple of days so ensured we had enough food and water to last us. You do not want to be out of drinking water on a remote beach or whilst paddling in the heat! It's also really important to understand local winds, tides, ferry routes etc. We made sure we knew of everywhere we were travelling to, to not to be in certain channels when the wind kicked in or the huge cruiser ferry past! You wouldn't want to get caught in that wake!
8. If you were to do the trip again, is there anything you would do differently?
We definitely wouldn't pack so much! We thought we packed light but by the end of the trip there were things we hadn't worn or used that we definitely didn't need to bring. You literally only need 1 x pair of boardies, 1 x bikini, the nights were warm so you don't even really need a jumper! Get good roll up camping mats – our yoga matt's didn't do the trick and when sleeping on a stony beach you need a bit of cushioning!
9. How did the equipment perform for an adventure like this?
The Red Paddle Co Explorer SUP's were perfect for the trip. The bungee on the deck meant we could carry more than enough of what we needed, the boards were big enough for touring but then light enough to carry up the beach each night. They ended up being more than just a SUP – they made great lilo's, mattresses, tables, diving platforms and rafts! The list could go on!
10. Finally, have you got any more adventures planned for the future?
Yes for sure! We have already started talking about where we want to paddle next…Sardinia, Corsica. We are plotting! Jay wants to do a SUP adventure on UK home turf first…we will keep you posted!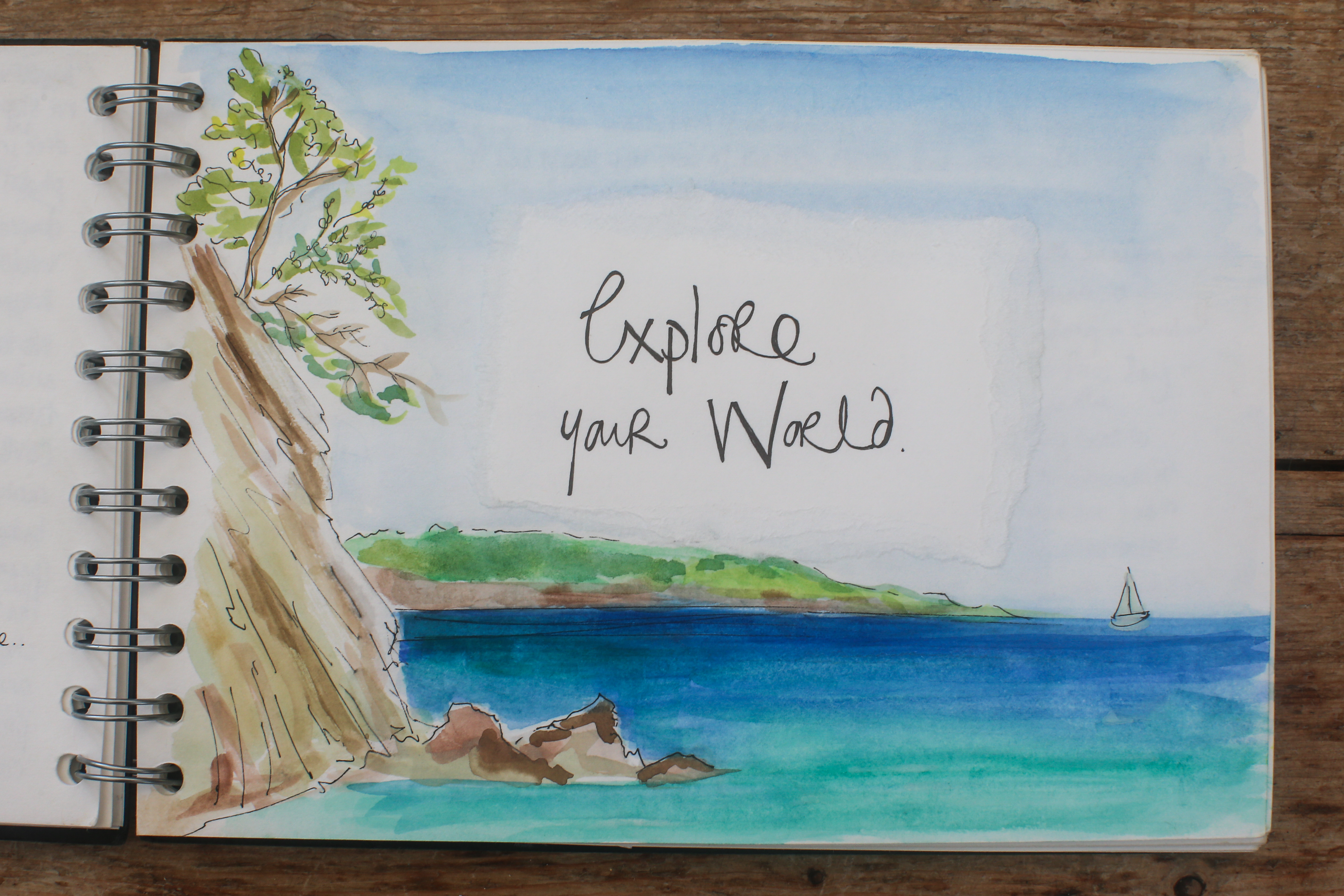 Thanks again Jay & Beth! Your tips are more than welcomed!