Last September we launched our new Compact 9'6" – the world's most transportable inflatable SUP! This full-sized paddle board folds down to half the size of a conventional inflatable SUP meaning it has never been easier to travel the world in search of those hidden waterways.
For this edition of the Travel Diaries, we chat to paddling partners, Andreas and Hetti, who tested their new Compact SUPs exploring the backpacking mecca of Thailand…
SUP in Thailand with the world's most transportable inflatable SUP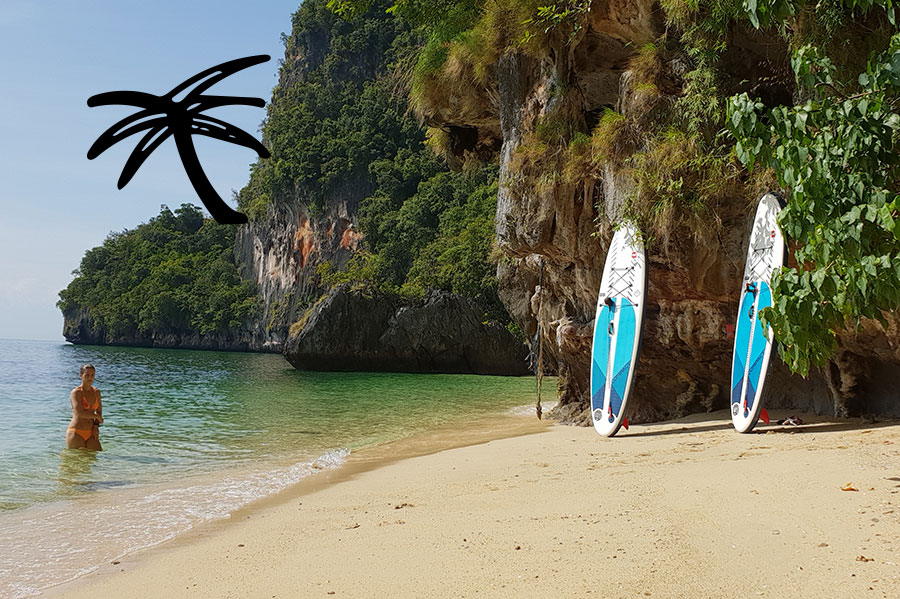 Often viewed as the gateway to South East Asia, Thailand, sees millions of travellers pass through each and every year. For Andreas, it was undoubtedly the best place to put their new Compact boards to the test…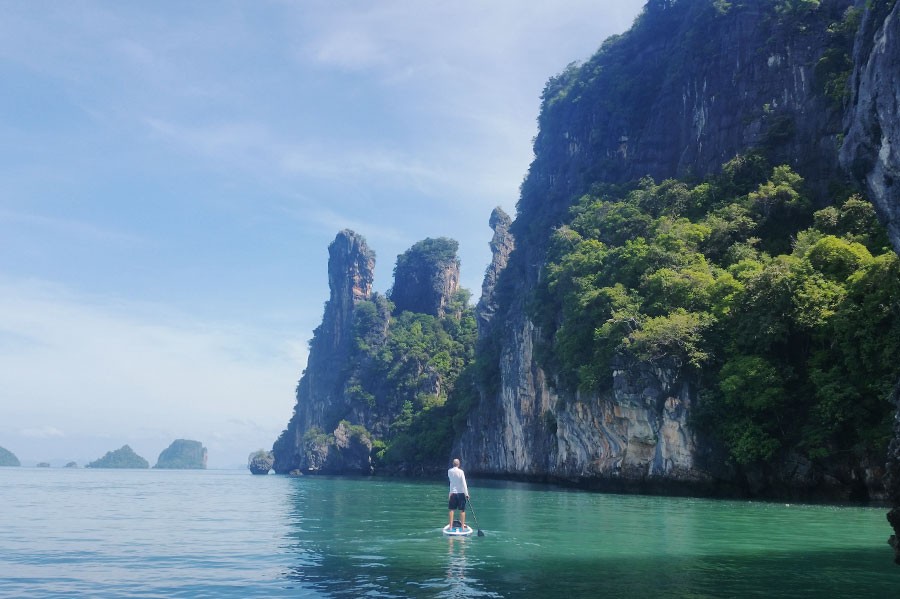 Andreas – "We have always wanted to travel and explore tropical islands by SUP, but our other inflatable boards were just slightly too big to travel for a whole month – without a car. When we saw how transportable the Compact is, we knew this would open up new opportunities to get out there and explore – the dream finally came true."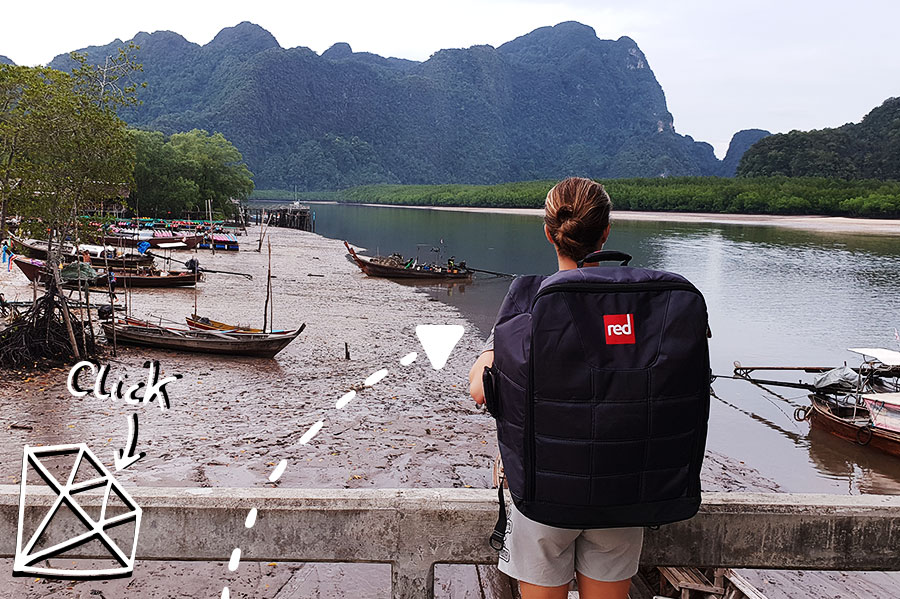 As experienced paddlers the couple had a hit list of lagoons, waterways and islands they wanted to discover on their SUPs – but how did they find island hopping with their Compact backpacks in tow?
---

---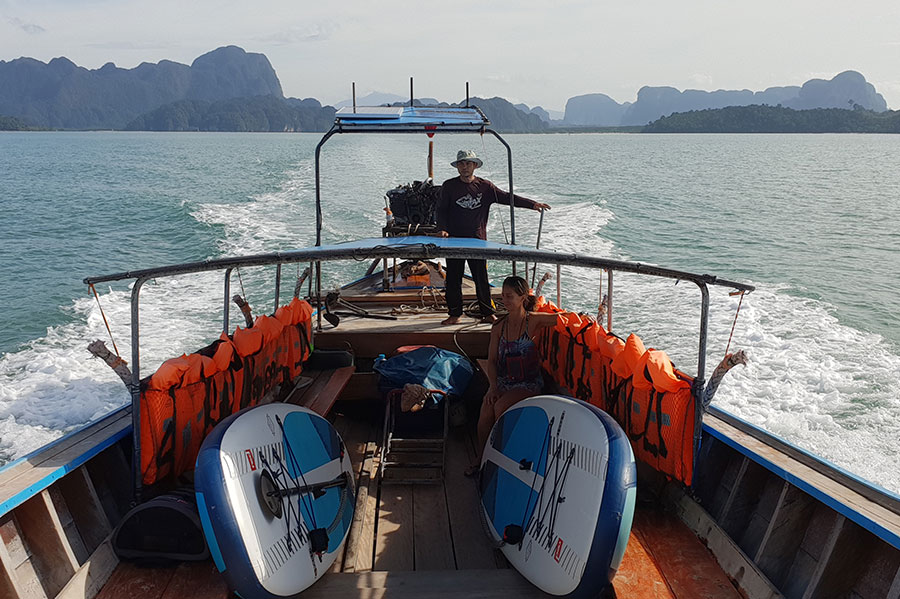 Hettie – "When travelling longer distances we travelled in a taxi; the 2 Compact boards and our other luggage easily fitted into the trunk. For shorter distances we hopped in local Tuk Tuks, longtail boats and even went on some on land excursions to get to the water with the boards on our backs – it was really easy to get around."
The south coast of Thailand boasts some of the most picturesque beaches and isolated islands in the world – but they've also gained notoriety for the crowds of tourists that flock there every year. Fortunately, this was not an issue for Andreas and Hetti…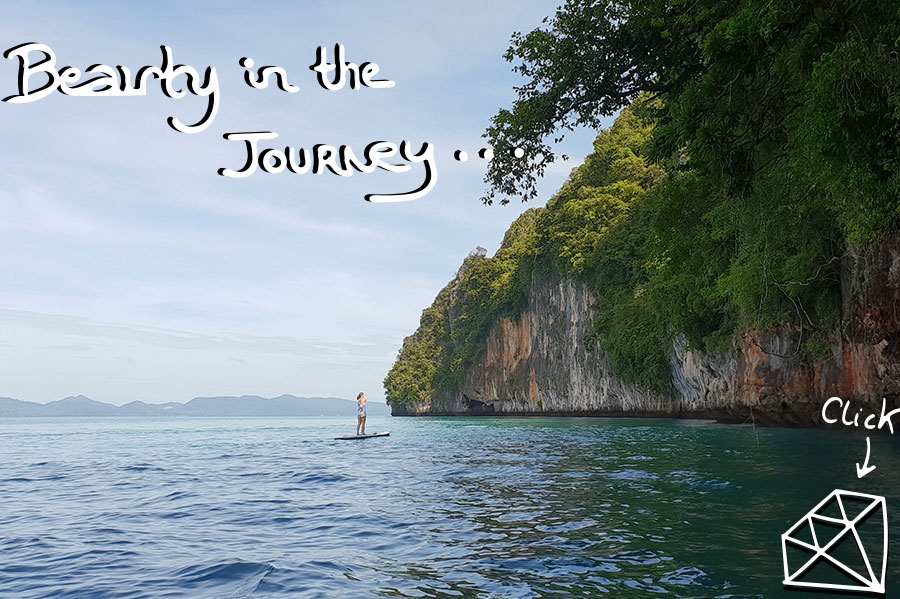 Andreas – "One of my favourite experiences of the trip was paddling 6km out toward Railay Beach (also known as Rai Leh). The beach is accessible only by boats and is totally overcrowded. The majority of tourists use fast Longtail boats to get there, which means they miss the beauty of the journey. Our Compact SUPs gave us exclusive access to explore the limestone cliffs with all their caves and little beaches; it was so refreshing to take it all in and at our own pace."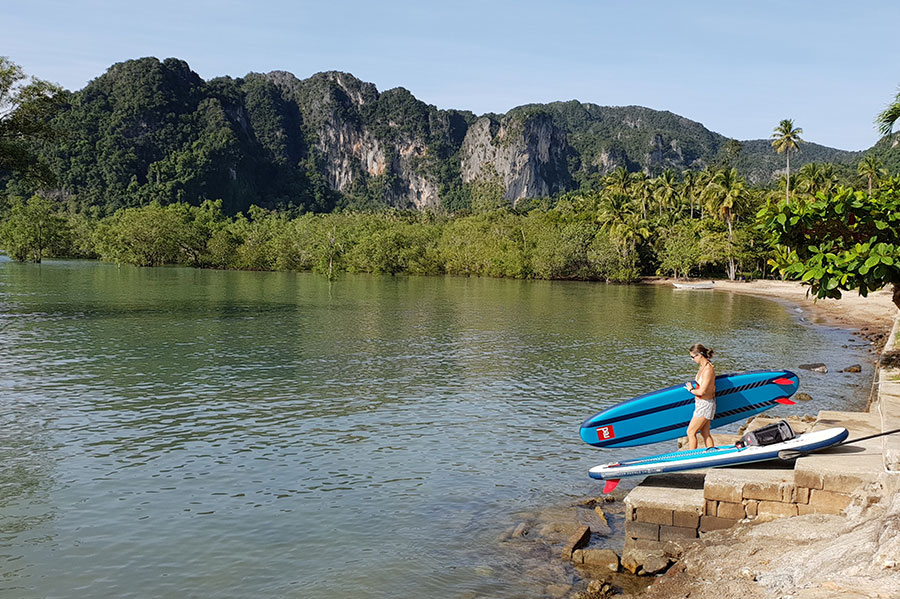 The couple backpacked with their Compacts for a whole month in November. While this is generally considered the cooler, drier season of the year it turned out tropical Thailand had other ideas…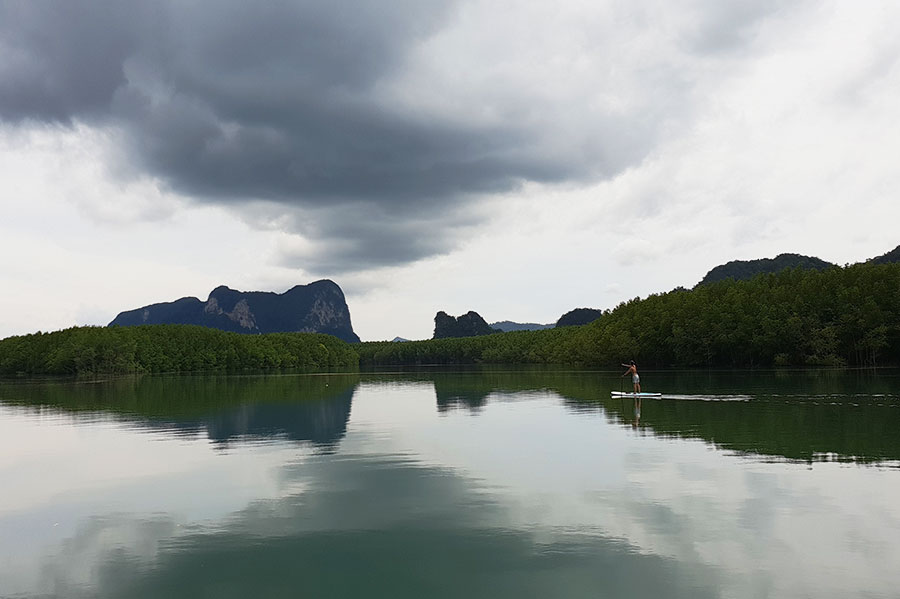 "We had thunderstorms with heavy rain almost every afternoon for the first two weeks. It is always important to make yourself familiar with the weather and tides before you even book your ticket. 
For Thailand you really only need board shorts, a rash guard and a few T-shirts so you can pack relatively light. Our essential SUP kit included a good pair of water shoes (so you can easily walk over sharp rocks if the tide pulls out.) a Deck bag, PFD, Board Lock, Dry Pouch (to have your cell phone camera ready at all times) and of course, a leash.
FEATURED BOARD –  THE COMPACT 9'6″
The Compact 9'6" is now available to buy online and in your local store.
We can't wait to see where this awesome board takes us next…
 THE COMPACT IN THE CITY | URBAN SUP ADVENTURE
WE TALK TO THE DESIGNER | READ THE REVIEWS

---
This blog is an excerpt from our bi-weekly email series which features stories of incredible SUP adventures and locations from all over the world. If you want to receive stories like this straight into your inbox simply sign-up here, we'd love to have you on board!