Confidence in the water probably comes as quite a breeze for a lot of you, and probably something you wouldn't normally think about when aboard your SUP. However, for a lot of people, including myself at a young age, find the thought of getting on the water rather daunting…
We recently received a rather heart-warming message from a guy named Gaz Pearce. Serving as a member of the armed forces, Gaz is often away for lengthy stints all over the world, whilst his family reside in the South West of England. Despite, Gaz's love for getting out on his beloved Red Paddle Co SUP, his daughter Eleanor, has always been petrified of getting in the water, be it in a swimming pool, or the sea. That was until dad Gaz, decided to take matters into his own hands. Check out Eleanor's inspiring journey…who knows, you may be looking at the next SUP champion! 😉
Whilst on summer leave, Gaz decided to treat himself to one of our 10'6" Ride's, our most popular board for those of you unaware. It was this very board that Eleanor plucked up the courage to join Gaz on one of his paddles around Marazion and Swanpool in Falmouth. After Kitting her out with her own wetsuit and PFD, Eleanor took to the water to conquer her biggest fear yet…
As you can see below, it was smiles all round. Despite, Eleanor being more comfortable with Gaz in control of the board, she soon changed her attitude and realised the water really wasn't that bad after all. With some words of encouragement from dad, Eleanor was soon jumping and splashing around with the support of her buoyancy aid. A very proud moment for any dad and as you can imagine, Gaz and Eleanor were both ecstatic with her progress!
Ever since Eleanor conquered that first mile stone, she has been eager to get back on the water, whether it be on Gaz's 10'6" or just splashing around in the shallows! Mission complete we think Gaz and a huge well done to Eleanor! Its stories like these that make our job at Red Paddle Co all the more easier. Our SUP's have been specifically designed for you to #exploreyourworld and make challenges like this get overcome with ease and confidence. The world is your oyster, so be sure to get out there and push your boundaries!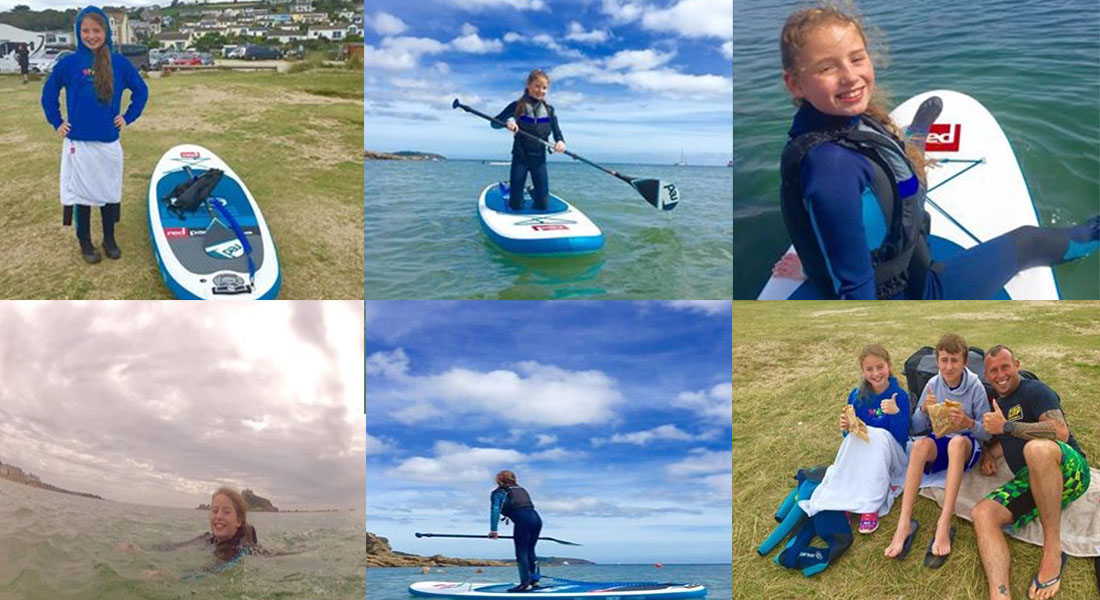 If you have an inspiring story like Eleanor's, get in touch with us here!
Until next week! <3