"Because it can carry weight easily, I have been able to access remote locations and beaches by hopping on a ferry with my Voyager paddle board in its bag, and launching the board once reached the destination, carrying with me as I paddle: its bag, the pump, an electric pump, snorkeling kit, plus all my gear." Marcello, 5th June 17
Paddling is all about exploring and getting close to nature, finding those secret nooks and hidden coastlines that would be hard to reach if it weren't for your board and a paddle, and there really is no better family of boards for that, than the Voyager range.
Therefore, it made perfect sense to launch our new 'Board of the Week' series with our Voyager boards!
Not only do these boards offer amazing stability and adapt to many water conditions and paddling needs, the additional features included on each board allow for complete travelling freedom so you can truly get off grid and explore your world.
But, before we get too carried away with the adventure side of things, here are a few reasons why we love Voyager paddle boards:
They offer increased thickness and capacity making them super-stiff and stable
They each have a nose runner fin to aid tracking in side winds
They feature two rear runners to cancel out 'tail drift' when the boards are loaded with gear
They have long cargo tie-downs so you can take your camping gear with you.
This range comes in two main sizes, 12'6 Voyager and the 13'2 Voyager, and as with all our boards, they feature our MSL fusion composite making them super light and super-stiff, even at lower pressures.
Check out the 12'6″ Voyager
The 12'6 Voyager is an all-rounder board that is perfect for the 90k/200lb+ paddler. Our 'destination paddleboard' is great for those longer outings and due to its increased thickness and capacity, it makes the ideal choice for larger, taller paddlers. You can also fit a small passenger up front too!
Check out the 13'2″ Voyager
The 13'2 Voyager is the ultimate board for more experienced paddlers, designed with epic adventures in mind. It's high sides, larger volume and narrower width make it a high-speed cruiser and it's loaded with features such as cargo tie downs front and back for all your gear.
Think an Voyager board is for you?
If you want to get back to nature and head off on longer tours and want to take your gear with you for an overnight camp out, then you'll be secure in choosing an Voyager.
Each board now features our special screw threads, compatible with Ram Mounts and Railblaza, enabling you to attach a range of handy accessories from cameras to fishing rods and cup holders – making it the ultimate paddle board for an adventure, no matter how big or small!
Our handy video below sums up exactly why both the 12'6 and 13'6 Voyager boards are brilliant for life's adventurers:
---
Don't just take our word for it, here's what the lovely Tony over at The SUP Company recently had to say in his review of the 13'2 Explorer.
---
All in all, the Voyager is a brilliant paddle board no matter where you plan to take it.
Head over to the Explorer product page for all the techy details and additional extras that come with a Red Paddle Co inflatable board. Or, if you're already convinced this is your ride, simply pop to our stores page and find your nearest Red Paddle stockist.
Meet our Real-Life Explorers
There's no better advocate for a Red Paddle Co board than our wonderful global community of paddlers.
We caught up with this lovely looking lot (below), who are already out on the water and loving the benefits of owning an Explorer board. Sandra, Andy, John and Mathew kindly shared their love for their Explorer paddle boards and told us all about themselves, their day-to-day paddling, the conditions they paddle in and why they love SUP as much as we do.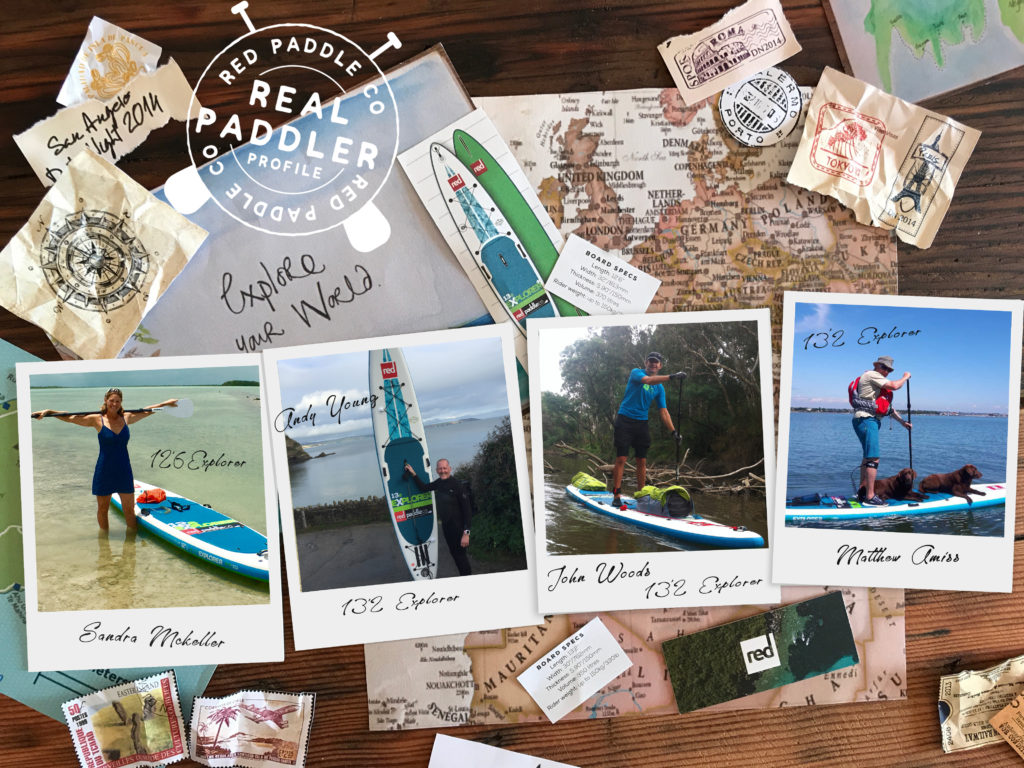 Up to the Challenge!
Not only is the Explorer board a great option for day to day paddling or overnight trips, it also allows you to take on some serious excursions, if you so desire!
Red Paddle co friend, Lizzie Carr, took it to the extreme earlier this year when she became the first female to paddle across the English Channel and she did it all on her 13'2 Explorer Red Paddle Co board!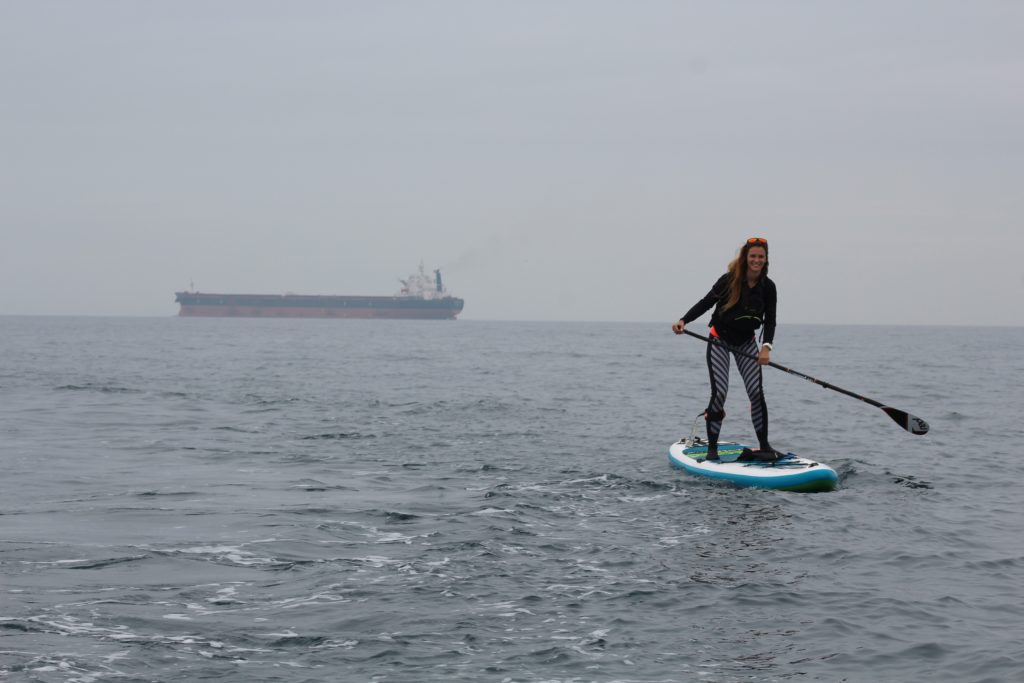 Thank you to everyone who has taken the time to enter our 'Share the Love' competition. We've loved hearing all about you and your SUP stories and we are already looking forward to sharing more of your paddler profiles over the coming weeks!
Watch this space to find out which board family will be filling the top spot in our next 'Board of the Week'!