Jimmy Martinello is certainly a familiar name within the SUP community. Having been an avid, passionate paddleboarder for over 10 years, Jimmy has spent a large proportion of his life paddling through the beautiful alpine country of Canada. Often documenting his trip along the way, Jimmy certainly takes adventure to the next level. It was these very SUP journeys that spurred on Jimmy, Jon Burak and a couple of other friends, to try their luck and embark on a new adventure on inflatable paddleboards around the Olympic Peninsula.
From off-the-beaten-track camping to trying their luck at fishing for evening meals, these aren't your 'average' outdoor enthusiasts. In Jimmy's own words, let him talk you through this epic story and give you a glimpse of his incredible adventure mind-set.
Read Jimmy's full journey on an inflatable SUP through the Olympic Peninsula…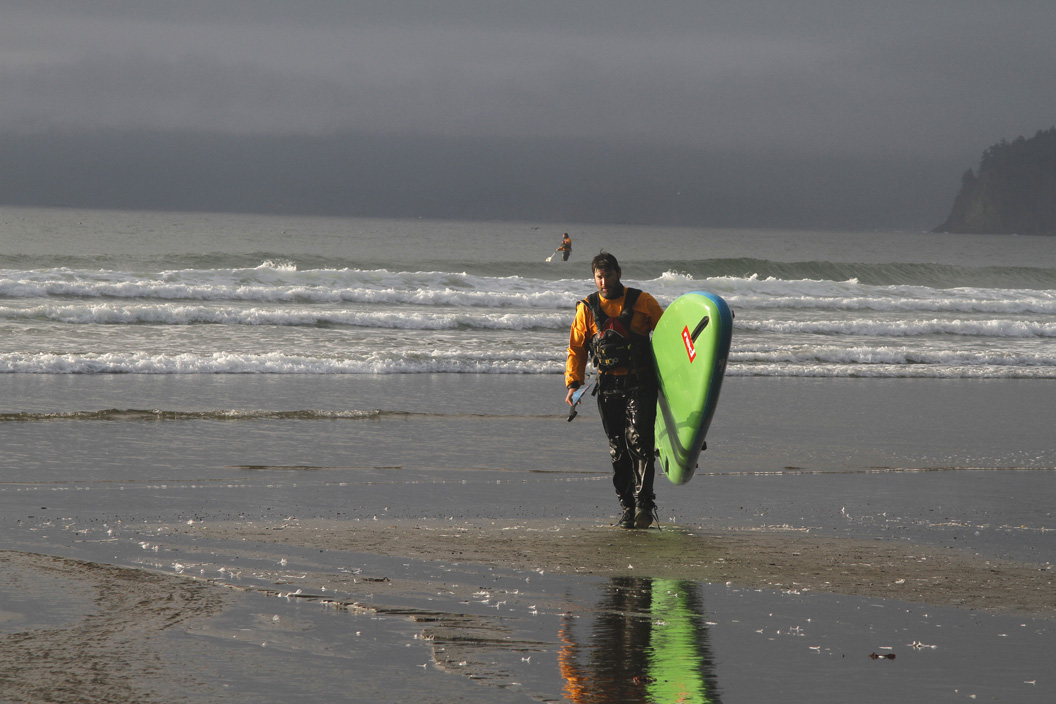 The whole Stand Up Paddle board exploration came to me about five years ago to this day. My first trip on a Red Paddle Co SUP board was down the Thompson River in British Columbia, for a 3 day white-water adventure with 2 of my best buds. It took my life in a whole new direction for exploring. Now, instead of carrying a ton of gear on our backs and hiking into the mountains for climbing, skiing and mountaineering, we could put a ton of gear on our boards and challenge a whole new level of white water, surf, rock and good times as we accessed new remote coastlines and mountain ranges.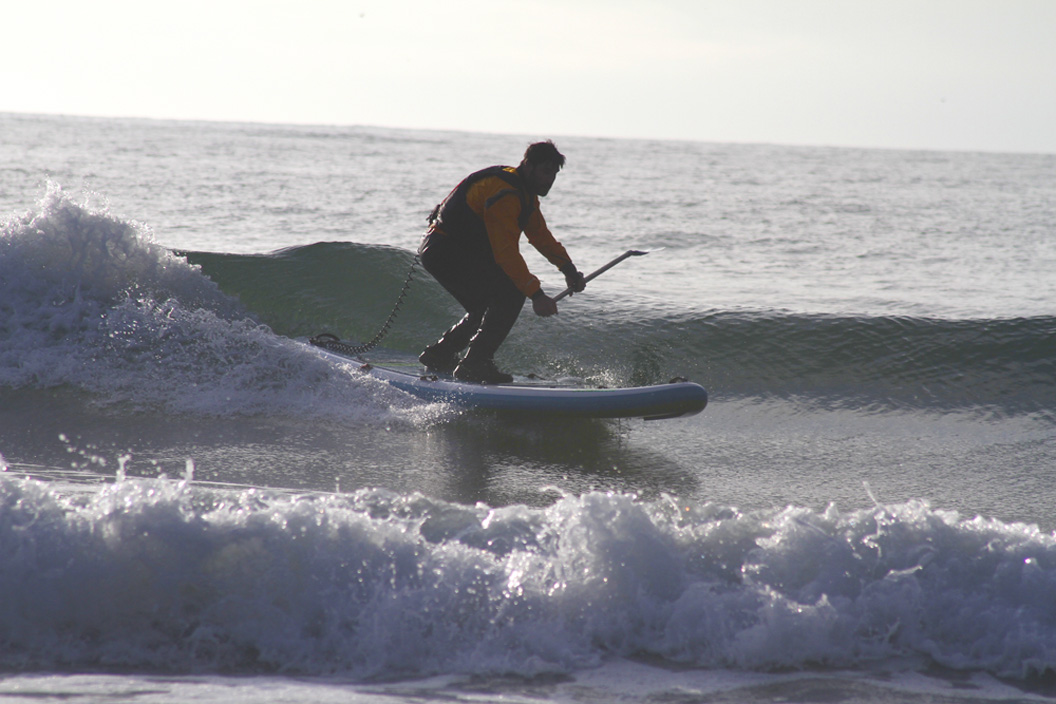 A very special journey unfolded last summer that has been a dream for me for the last few years. Comprised of around 3600 square miles, the Olympic Peninsula contains many of the last unexplored places in the contiguous United States. Having stared over at the Olympic Mountains and its coast for the last ten years from Vancouver Island, it had been a total mystery to me until a good friend mentioned this cool place called La Push and Cape Flattery, remote spots with epic surf and amazing diverse scenery, far different from the coast of Vancouver Island to what I was used to.
It had sat in my mind for years, dreaming of getting there one day. After a small taste of La Push surf, we soon decided to push ourselves and head out on a multi-day SUP surfing of all the beautiful places I had been told about and seen from a distance for so many years. It wasn't long before we were SUP surfing among caves, spires, remote beaches and islands, we were all completely transfixed and immersed in what I would like to say, one of the coolest coast lines I've ever seen in the world!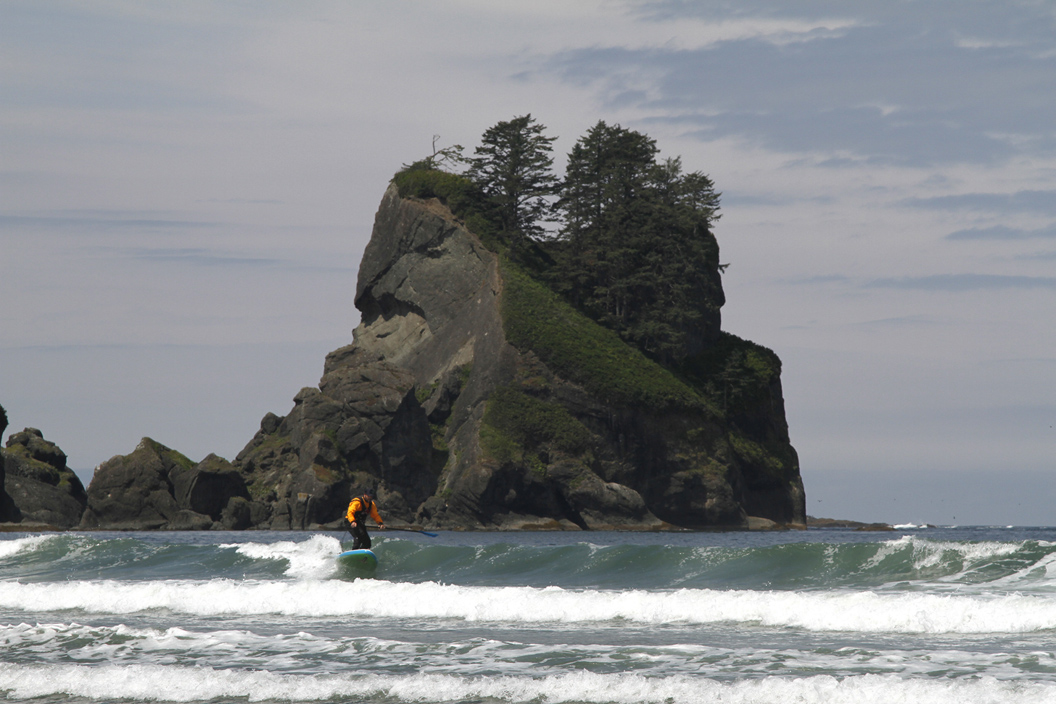 Joining me on this awesome trip were 3 of my best buddies known as "The Motley Crew" – Todd Lawson, Trevor McDonald, Jon Burak and myself, Jimmy Martinello. Many of our expeditions like this rely on us counting on each other whenever shit hits the fan with strong winds, combined with big Pacific ocean storms and waves. Together, I felt our crew could persevere with our combined 15 years of experience and I certainly wasn't wrong.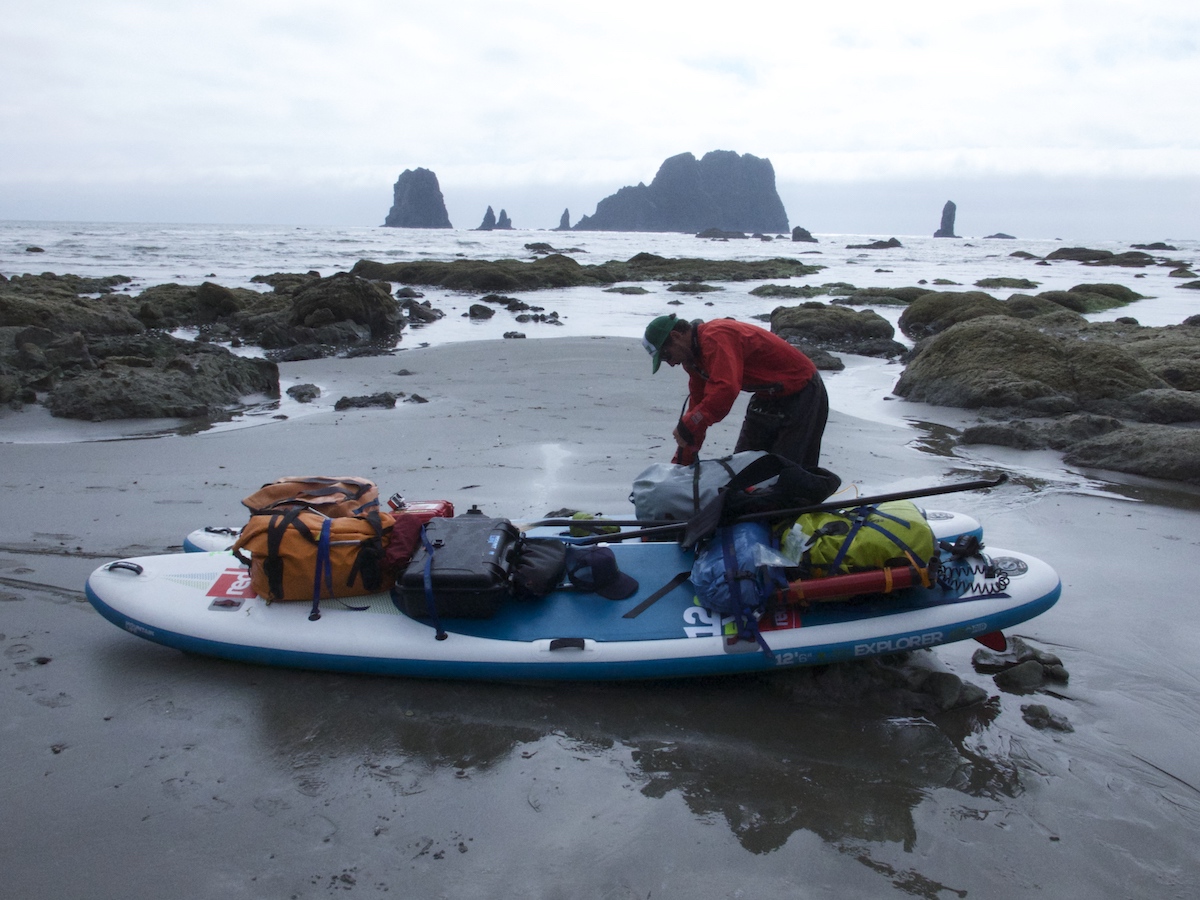 Geared up with food and supplies for a week's worth of coastline paddling, we paddled north for 4 days starting in La Push and then heading up to Cape Flattery and Nia Bay. The winds definitely played in our favour as we already knew they blew north that time of year. This gave us that extra push allowing us to take in every moment of the surreal coastline. The misty coastline soon unveiled as we set off from La Push.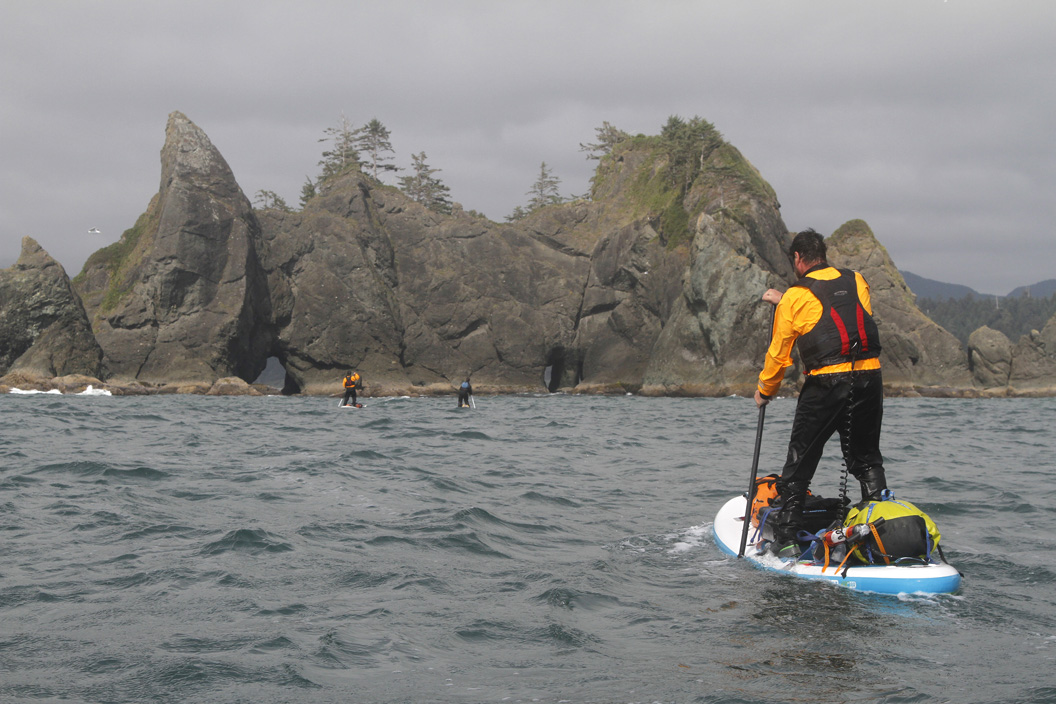 The ocean treated us well, guiding our path with whales breaching on each side of our boards. We surfed the coastline and tried to take in all the unique landscapes that were in front of us. Paddling through arch ways, through caves out on Cape Flattery, looking down at any given opportunity and seeing an abundance of fish and beautiful kelp beds, waterfalls cascading out of the tropical rain forest out into the ocean…It was a place of unbelievable mystery that not only delivered all the dreams that I'd always wondered about, but so much more and I shall definitely be coming back!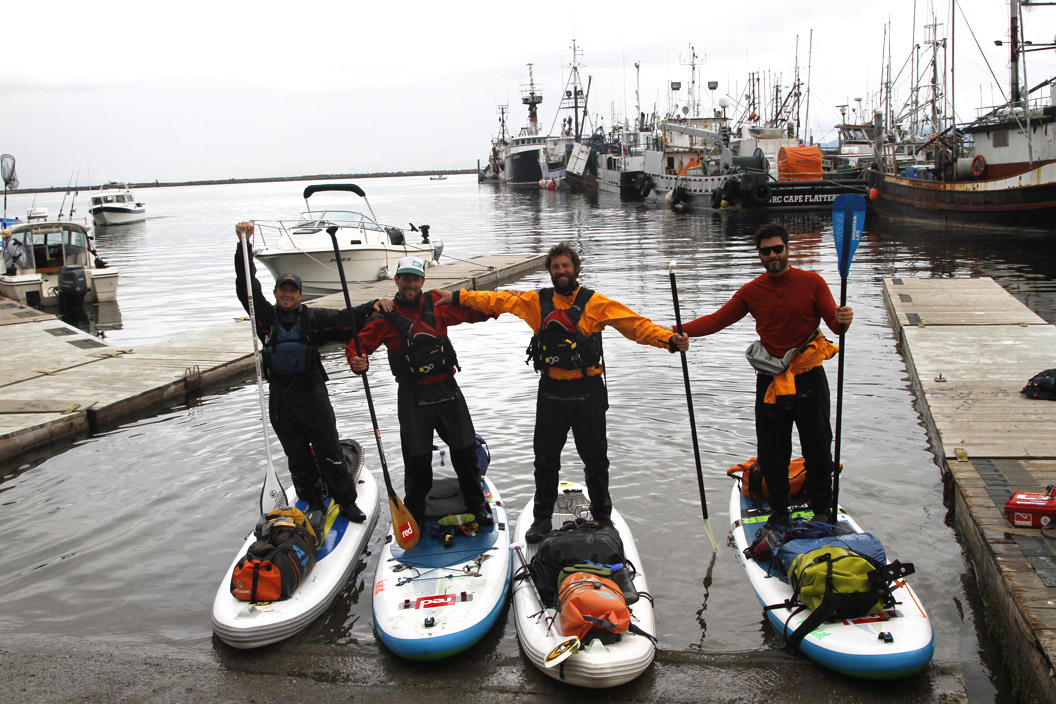 Thanks to Jimmy Martinello  www.jimmymartinello.com and Jon Burak http://www.mountainlifemedia.ca for another epic journey with stunning images, we can't wait to see the video!