The Isle of Skye is the ultimate destination for nature lovers. Located off the west coast of Scotland, this serene island is steeped in natural history making it a prefect place for a micro SUP adventure.
Offering an abundance of rugged snow-capped mountains and giant seawater lochs, Skye is the perfect playground for inflatable paddle boarding and an ideal destination if you are looking for a spot of solitude.
Join Phil and Simon as they take it back to basics with their voyager boards during a paddle boarding adventure on the remote Scottish island.
SUP and explore Scotland: Paddle boarding on the Isle of Skye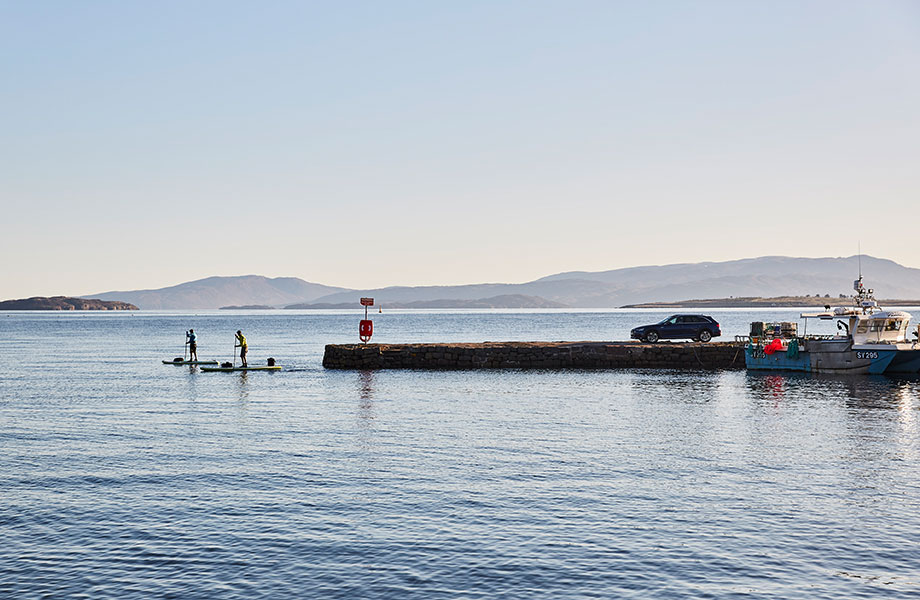 'I've got one!' roars Simon Cole, his head cresting the clear water. He's triumphantly waving his hand, in which he's holding a spectacular scallop shell. 'Look at the size of this beauty. It's huge! No chance of us going hungry tonight. And there are loads just like this one down there!'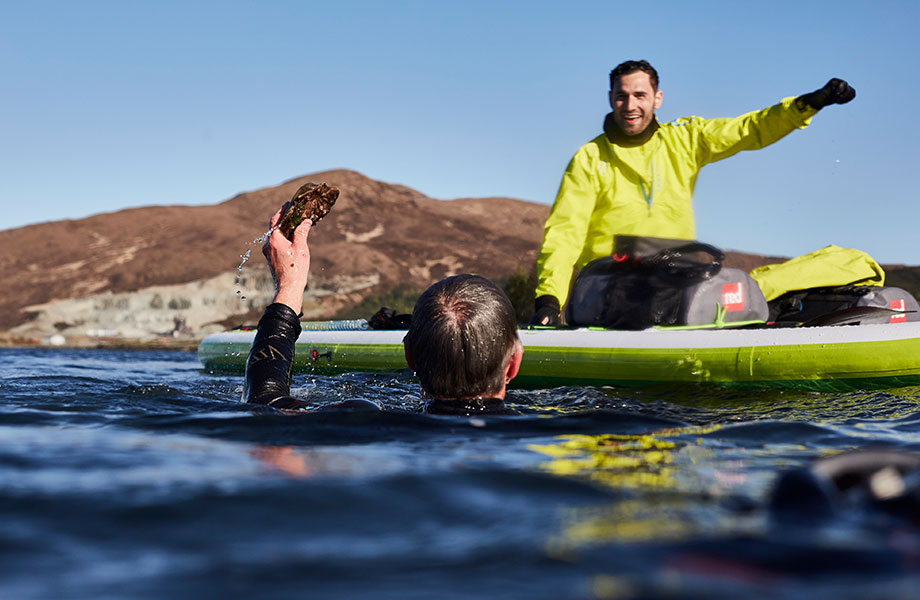 He promptly swims over to Phil Grundy, who is creating a makeshift raft out of two Red Paddle Co Voyager boards. As Simon clambers up, he tosses over the shellfish for his friend to inspect while he catches his breath and prepares to dive back down.

The pair are floating in the middle of a giant sea loch surrounded by formidable-looking hills to the east of the Isle of Skye in Scotland, which feels about as far from civilisation as you can get.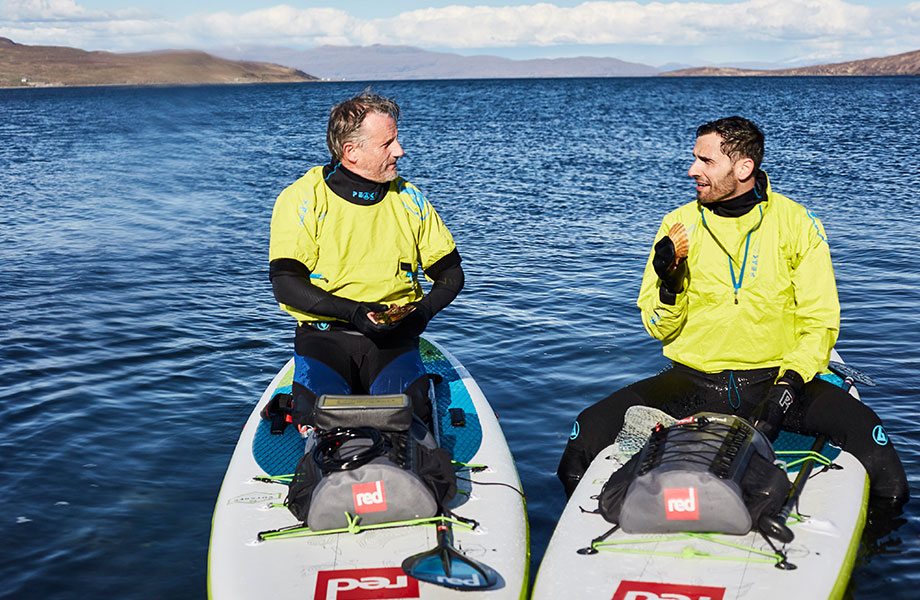 There's not a soul in sight and the high sun is piercing the blue salt water that is famed for its clarity and abundance of seafood. Scallops from here are a particularly prized delicacy and get shipped out to customers all over the world.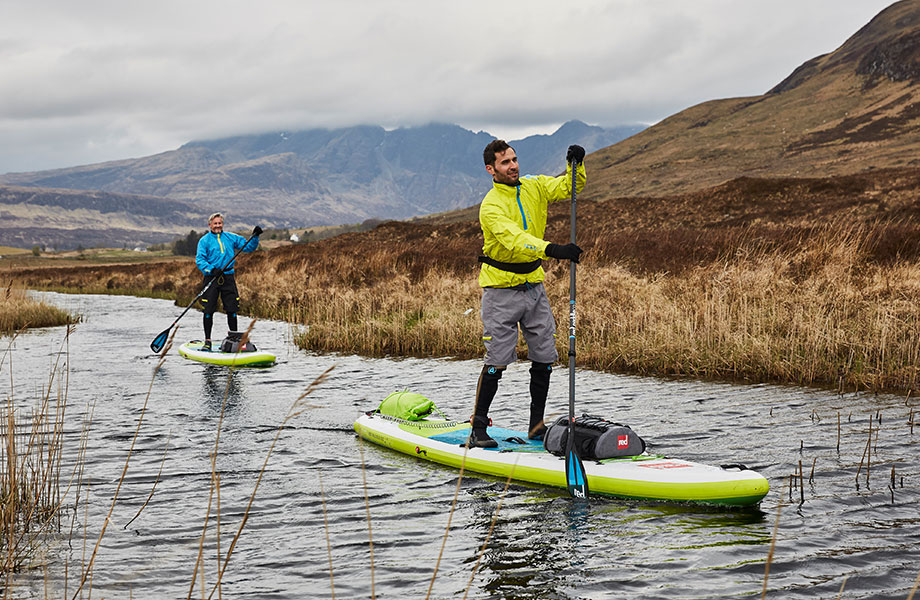 If truth be told, there was never any real risk that the duo would go without dinner because there's a Michelin-starred restaurant not 20 minutes away that serves local specialities.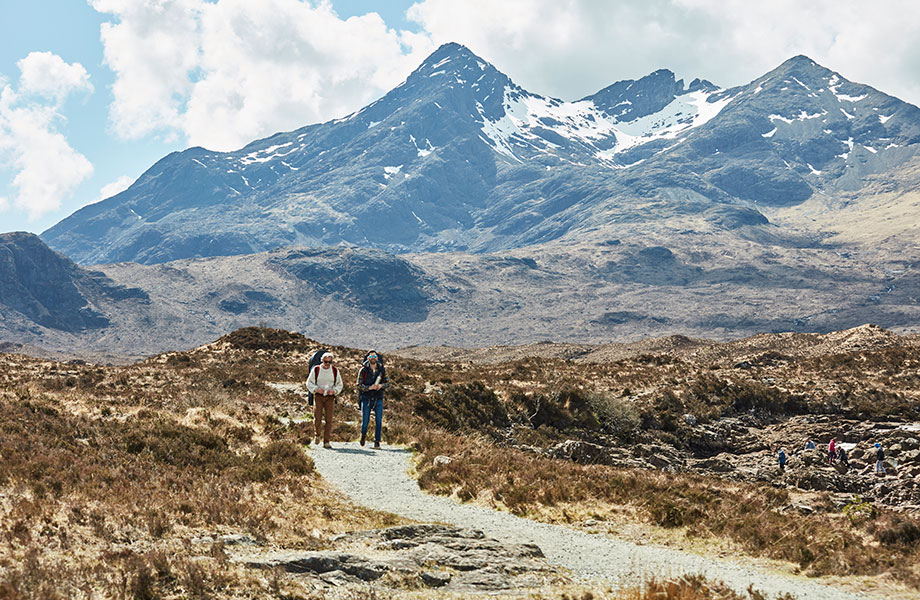 The adventure began on the drive up, after we left behind the motorway in Glasgow,' says Phil. 'We took a breath-taking road up into the Highlands, past Loch Lomond and Glen Coe, the location for the Bond film Skyfall and finally crossed the bonkers road bridge onto the island – there's a bend in it!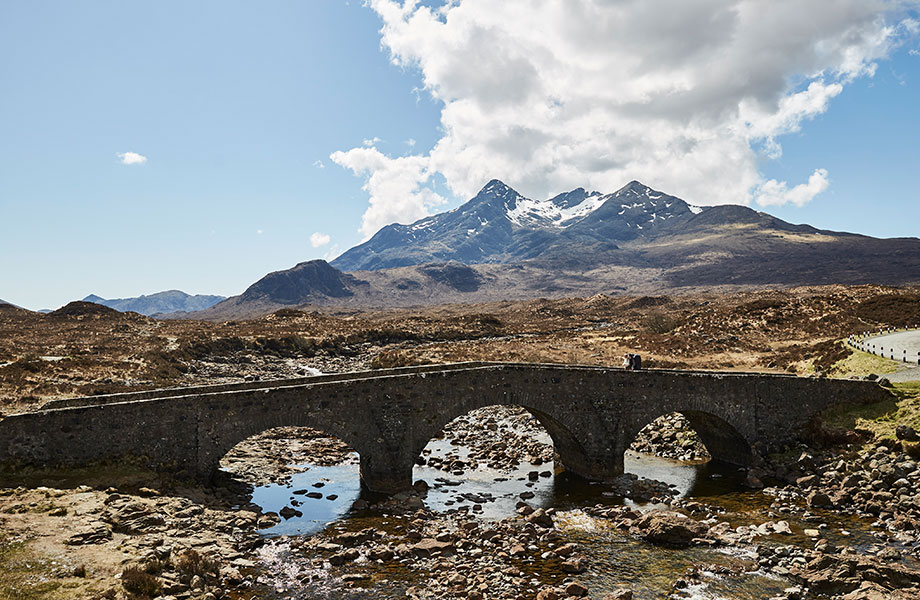 'We wanted to come to Skye because you can feel totally removed from civilisation,' he adds. 'It has the most gorgeous landscape and spectacular views. The highland hills seem to amplify the vast amount of space there is. You can paddleboard everywhere – there's nowhere better for an activity like this in my opinion."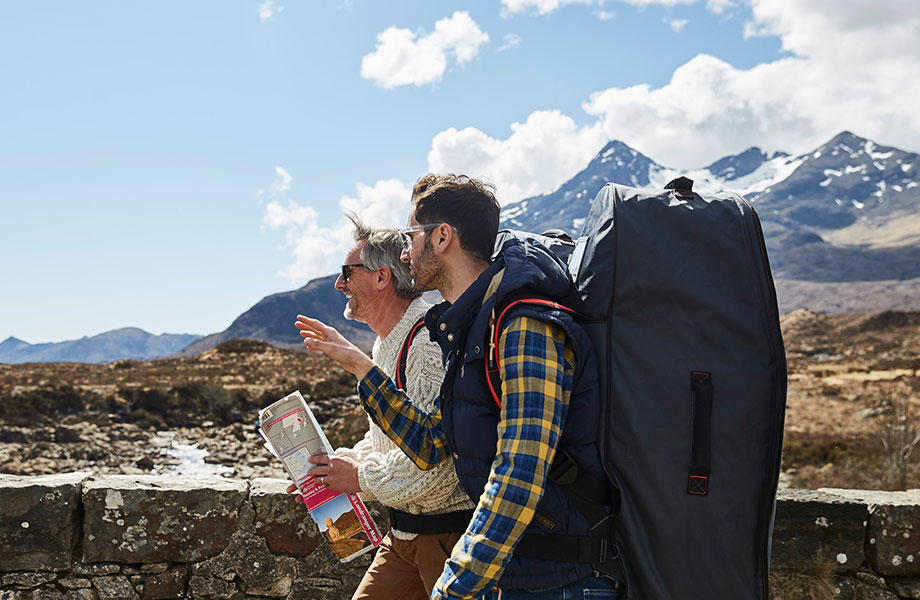 Later, Simon and Phil take a hike into the foothills of the Black Cuillin mountain, via the old military bridge in Sligachan. With their inflatable SUPs on their backs they follow the path up to its snow-capped peak, admiring the views and soaring eagles en route. It's been a packed day, but after they descend they still find the energy for a whistle stop tour of the new Torabhaig Distillery – the perfect place to learn about the craft of whisky-making (and select a Scotch to enjoy after dinner).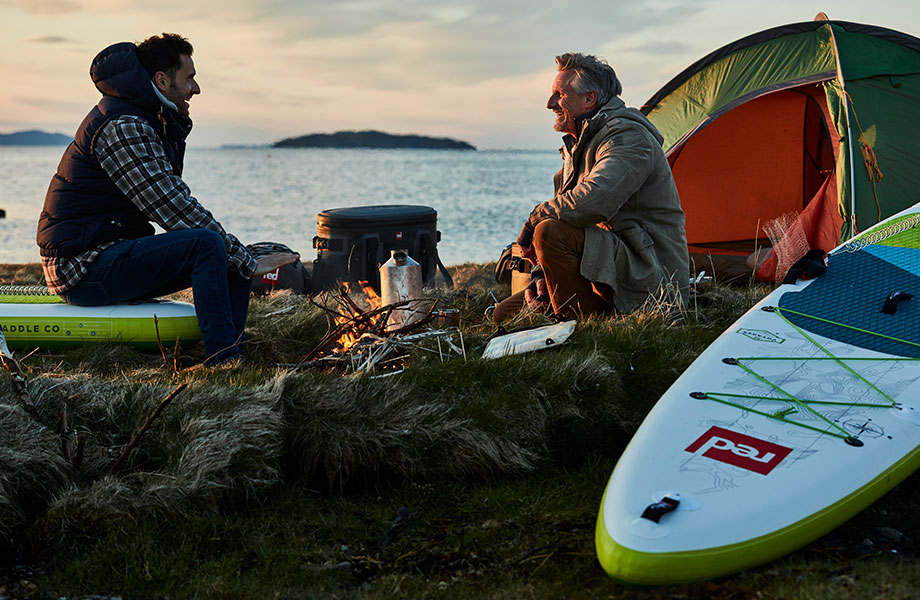 All they need now is a place to eat. A few miles up the coast Simon and Phil find the ideal spot to set up camp. Just before sunset. they take a paddle around the iconic Eilean Donan castle, situated on a tiny tidal island where three sea lochs meet.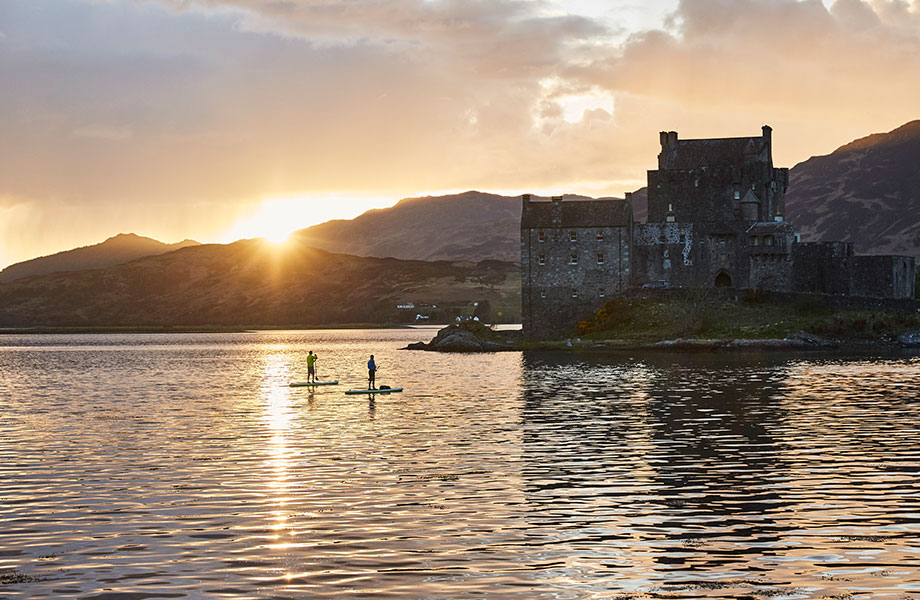 In the golden sunset. the view is alluring – but so is the prospect of the campfire, grilled seafood and dram of whisky they'll soon be enjoying.
Cheers to that!

If you fancy making the most of your own adventure while paddle boarding on the Isle-of-Skye then checkout these top tips from local expert, Donald Macpherson:
Buddy up
'Paddleboarding is always safer in a pair but even with back-up, it's worth telling someone else where you're going and when you'll be back.'
Plan for the worst
'Weather in remote areas such as this can be unpredictable, so it's always worth packing waterproofs and extra layers to keep warm.'
Consider the tides
'Always do your homework about the tides. Skye. for instance, is affected by Atlantic tides, and sea-loch conditions will change depending on the time of day.'
Leave nothing but footprints
'Please don't drop rubbish – we want unspoilt nature to stay unspoilt.'