We are pretty proud of our amazing paddleboarding community and the wonderful people, (that's you) who make it so special. We absolutely love to hear how SUP is enhancing your lives, and see the amazing places your paddle board takes you – but it's not always about epic adventures, tropical waters and bronzed bods.
Our community is about real people, enjoying life, getting out on the water and exploring their worlds.
So, to say a big thank you to all our Red Paddle Co buddies, we are inviting you to continue to share the SUP love and take part in our amazing giveaway to win an inflatable paddle board of your choice! *
The Best Inflatable Paddle Board For You
We know how much you love to share your SUP stories with us, but this time we want to hear a bit more about you, your Red Paddle Co board and what makes it the perfect fit.
No matter how old or well-loved it is, whether it's a 10'6" Ride or a 8'10" Whip, we want to hear why your chosen board is the best inflatable paddleboard, for you. We'll be sharing some of the profiles we receive over the coming weeks to hopefully inspire someone just like you to take up paddle boarding.
The competition is open to anyone that owns a Red Paddle Co board. If you're the lucky winner we'll leave it up to you to decide whether to keep the winning board for yourself or to share the love and give it to a friend or loved one so you have a new paddleboarding pal.
Either way, thank you for sharing your Red Paddle Co love with us and we hope we'll continue to grow our incredible community and show others out there, that SUP really is for everyone no matter who you are.
How do I enter?
All you need to do is upload an image (as per guidelines below) of you and your board, fill out all the fields on our online entry form and hit enter.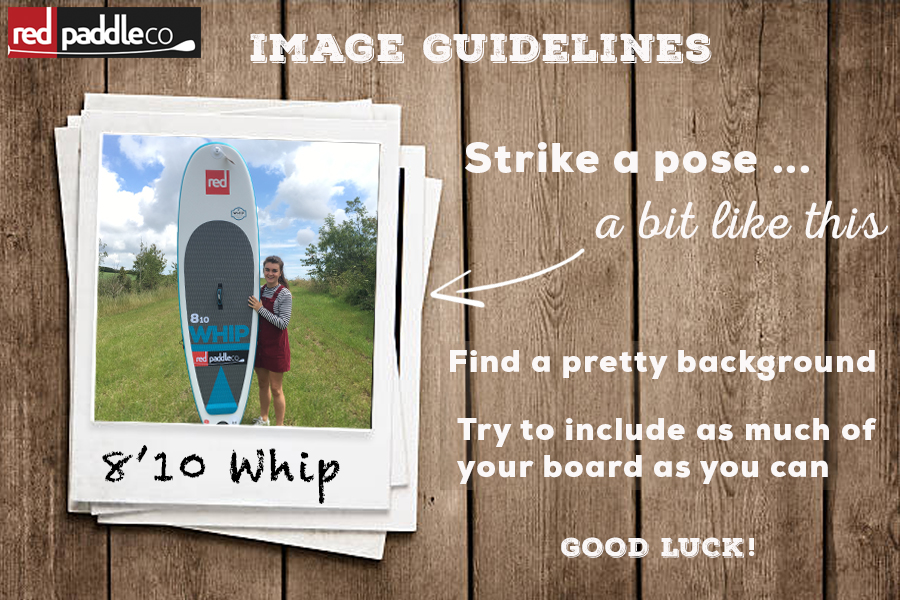 The winner will be drawn at random and will receive a board of their choice* from our 2017 range.
Image entry guidelines:
Grab your board and strike a pose just like the photos above
Find a pretty spot and a friend to take the pic for you
Fill in each field on the entry form and upload your image
Hit enter
Whoop, you are in the draw!
Let's continue to share the SUP love, grab a friend and explore our worlds together.
The closing date is midnight on Monday 21st August 2017. *Please note the offer does not apply to multi person, Race or Elite boards. Click here for full Terms and Conditions.