Fancy having all of the benefits of a Windsurf board on an iSUP? Good news…New for 2017, we have decided to introduce a Windsurf board to our increasing range. With the increasing popularity of inflatable SUP's, we thought what better way to match demand than with the best supply you can get your hands on! 😉 Tune in and you'll soon be itching to get your hands on this awesome piece of kit!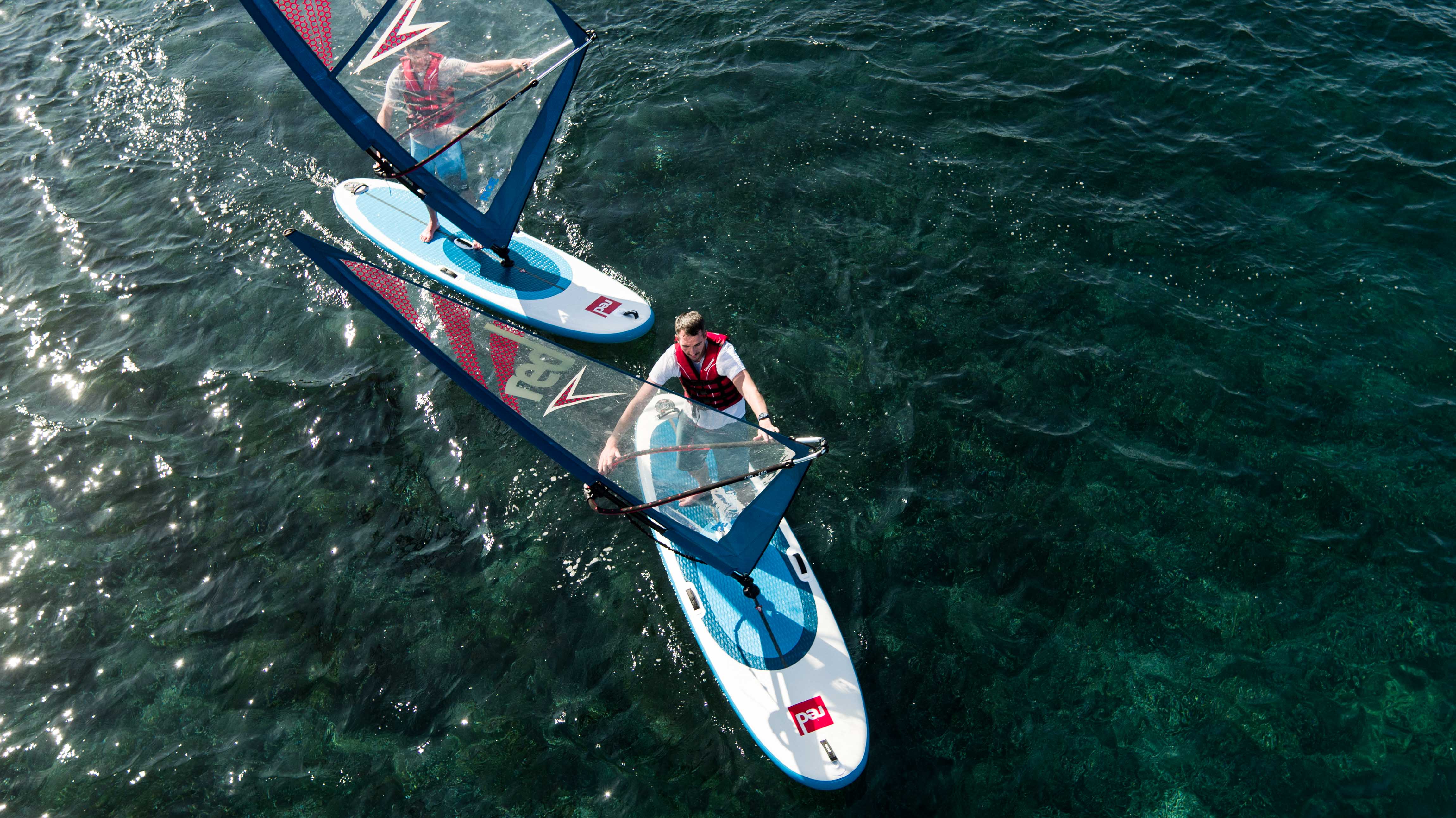 Let's kick things off with the 10'7" Ride WindSUP. Equipped with all of the same features as our most popular 10'6" Ride board, the 10'7" WindSUP has that added bonus of being able to attach a sail to the board. Not only an addition to impress your mates, but a bit of a lifesaver when you're tired of paddling! Although, the sail is not included in the package, you'll be able to get your hands on one from any of your local retailers!  With a mast foot built into the board and a removable US Fin Box System, the board is more than capable to transform into windsurf mode. Being wide enough in the mid-point and extra width in the tail, the 10'7" WindSUP is able to maintain stability, whether you wish to have the sail attached or not. Seems a bit of a winner don't you think?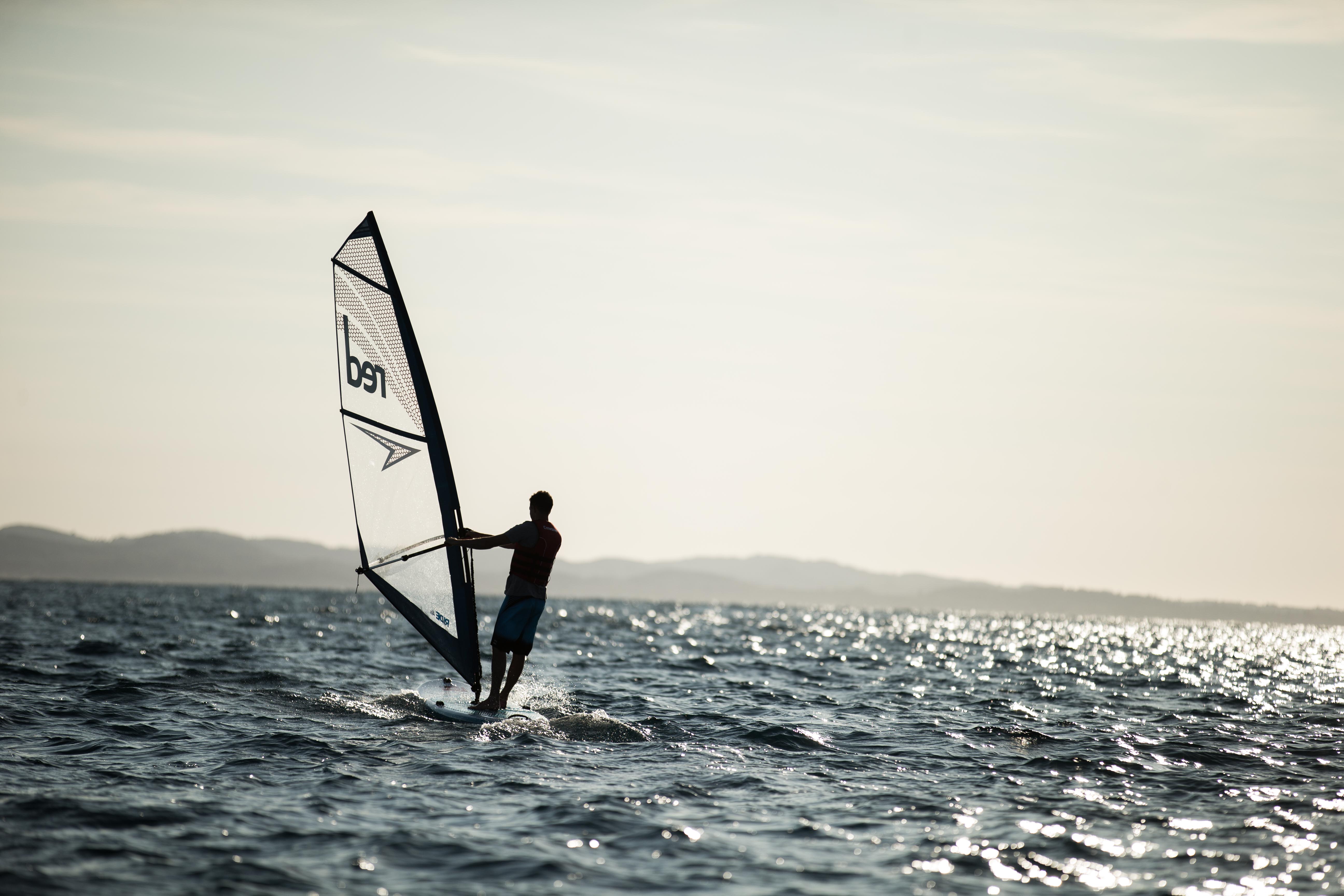 Where some people may believe windsurfing on an inflatable is a compromise, we have ensured this certainly shan't be the case, instead we've seen it as a revelation! Our NEW 2017 10'7" Ride Windsurf combines all of the benefits of an inflatable SUP, yet still includes all of the technical elements of a traditional windsurf board. With our own Sure-Fin system as part of the board, it certainly gives the board that real windsurf feel I'm sure you're all looking for!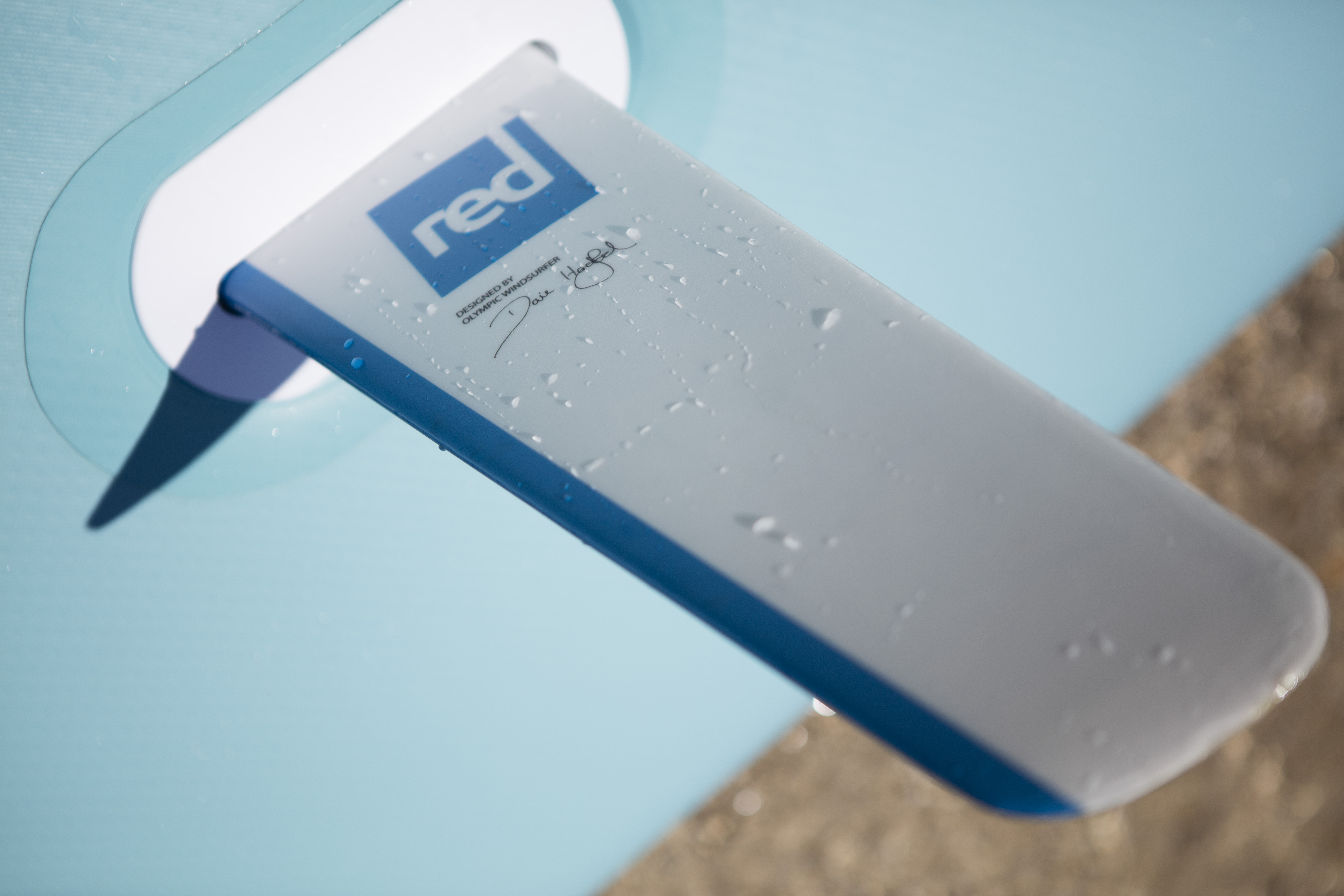 With its large drop-in daggerboard slotted through the centre of the board, the board maintains a steady level of stability and increased tracking, making it perfectly manageable for first-time riders or for those of you with a slightly larger frame!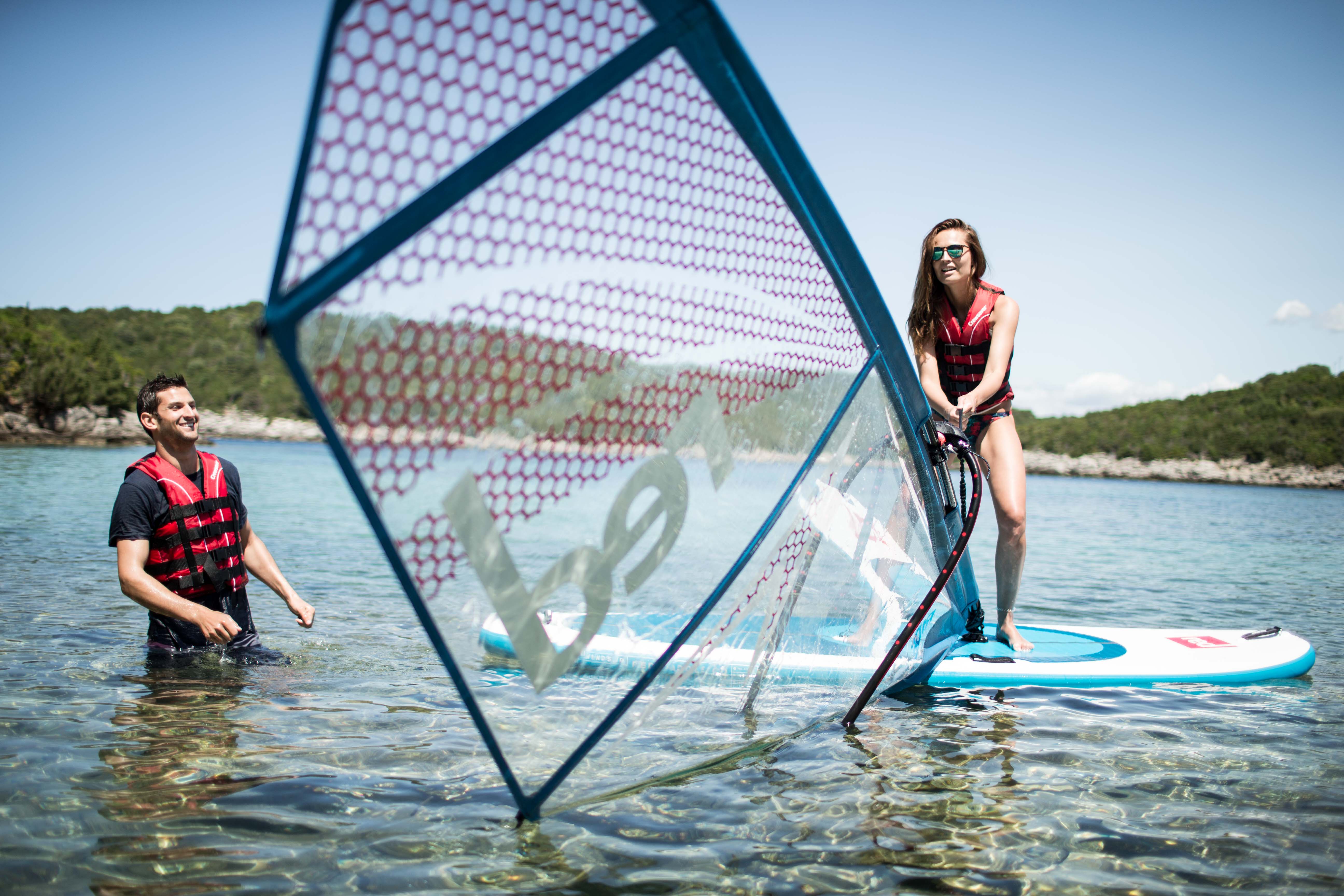 To accompany the boards, we have developed a range of Ride Rigs to keep in line with the quality and performance ethos we so religiously adhere to here at Red Paddle Co HQ. With a total of 4 sails in the range, able to cater for both children and adults, you'll definitely find a sail suitable for you! For those of you with young'uns, you ought to be looking at the 1.5 and 2.5 Rigs, whilst the 3.5 and 4.5 Rigs have been designed more for teens and adults with a little more experience.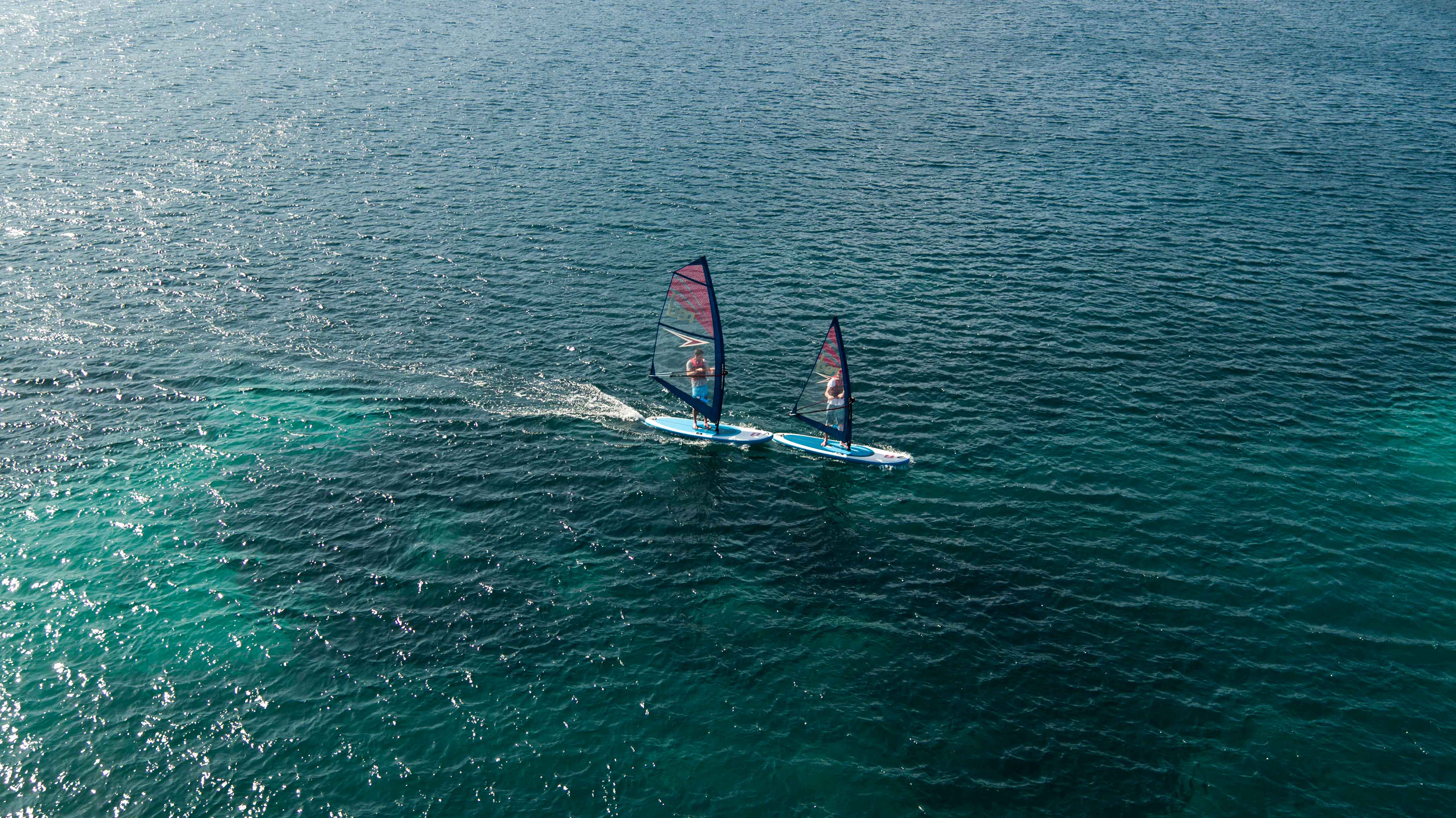 All 4 of the sails feature a clear monofilm panel in the middle, so you can be sure to get an awesome 360* view when performing all of your manoeuvres. With an attractive colour scheme designed to match the board, you'll feel the part when you hit the water for the first time! Now for the technical talk…Each rig comes complete with a fixed length boom, a two-piece epoxy mast, mastfoot, universal joint and loop-and-go rigging system. Admittedly, quite a mouthful, but all will make sense once you set up! Trust us!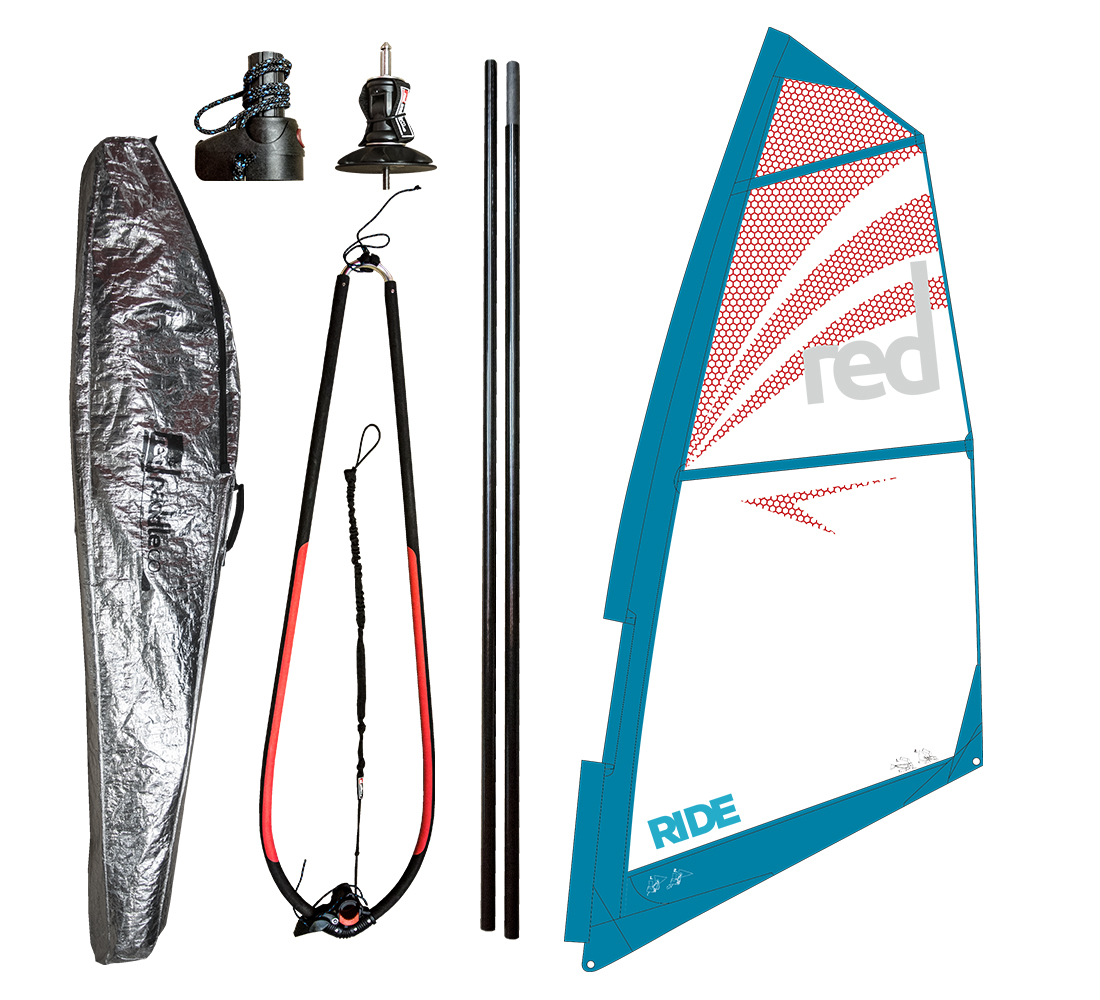 Whether, you choose the 10'7" Ride WindSUP or 10'7" Ride Windsurf, it's important to carefully choose the correct universal joint when connecting your sail to the board. With 3 common types of Universal Joint – the Rubber, the Tendon and the Knuckle joint, it is important to know which one does what. Whilst all work equally as well, we recommend you use the Knuckle joint when attaching the sail to the board. This is due to its ability to attach the sail whilst its flat on the water, this means there is far less pressure through the board and point of attachment when dropping the sail.
Are you sold?…Find everything you need to know about the 10'7″ Ride WindSUP and 10'7″ Ride Windsurf today!