We have never been more excited about launching our new range of super-stylish, super-durable, high-performance inflatable paddle boards.
We are passionate about the freedom and fun of SUP and love discovering new ways to make SUPing easier, more accessible and more enjoyable. We think this truly shines through in the latest developments and design features you'll find in our new collection.
Our exclusive use of fourth generation, MSL technology gives us complete confidence in our boards performance allowing us to focus on and finesse our designs with some beautifully crafted enhancements, to give the entire collection a super-stylish, fresh look.
So, without further ado…Let's take a quick look at some of the key features you can find in our latest Red Paddle Co collection. If you'd rather just view the Red Paddle Co brochure, then scroll to the bottom and enjoy!
To put it simply the new collection oozes sophistication and style. Every board in the range has undergone an eye-catching, aesthetical face-lift whilst not losing the Red Paddle Co distinctive look.
This year no rock has been left un-turned (or should that be feature?). We've taken all the very best bits of our previous boards and made them better.
So, what's new?
2-Year Warranty
We believe that Red Paddle Co is in a class of its own when it comes to creating industry leading, inflatable boards. So much so, that customers who purchase one of our new collection will receive an extended two-year warranty when they register their board on the Red Paddle Co website. This doubles the industry standard, 12-month warranty.
Red repeater graphic
We love this little feature!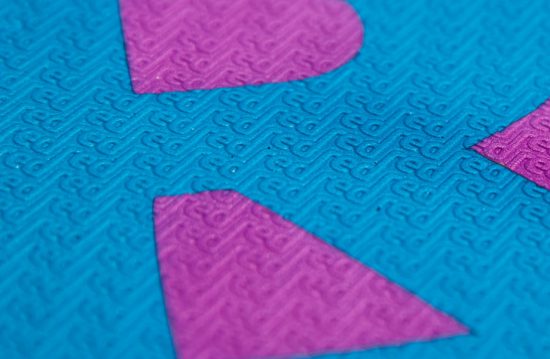 All deck pads in our new paddle board collection feature a subtle embossed 'Red repeater logo' which not only gives a stylish finish to the deck pad, it also helps with traction and improves the longevity of the colour of the deck pad.
Embossed Fin
The little details aren't just for the top of the board…. our high-performance, highly durable iFin system is now enhanced with an embossed surface-finish featuring the Red logo.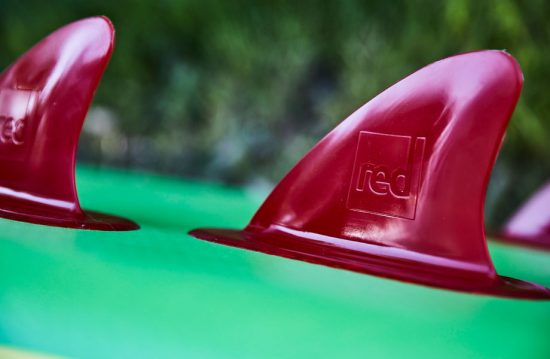 15' Tandem Voyager board
One of the few but super exciting new additions to our inflatable board line-up is the 15' Tandem Voyager board! This epic board is designed to comfortably accommodate two paddlers along with a small passenger – making it THE board for multi-person touring and long distance exploring.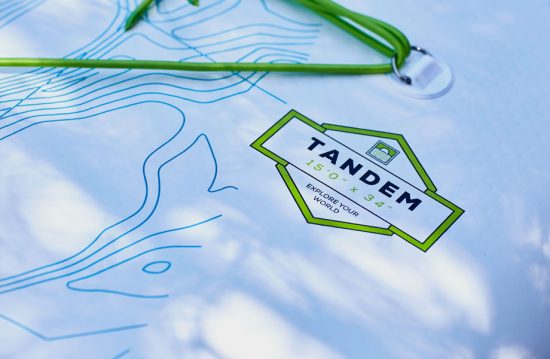 The board is 8″ thick and 34″ wide making it super stable and stiff to allow for the extra load, whilst it's parallel rails make long journeys a breeze. This board has all the technology to keep you travelling in right direction with your partner in crime. A fantastic new addition to our Voyager family (previously known as the Explorer range), the 15″ Tandem has been designed with epic voyages in mind.
10'6″ Ride SE MSL
Ushering in our 10th anniversary, in style! By far the most eye-catching addition to the range is the Special Edition Ride 10'6 MSL. We have given our award winning 10'6″ Ride MSL a super-stylish, fresh look. The special edition has all the same great features as our 10'6″ Ride, but this beautiful looking board comes in a distinct and vibrant new colour-way.
Elite Range
This year you'll find a few exciting enhancements to the Red Paddle Co Racing line-up.
All Elite boards now all feature Forward Flex Control (FFC) which consists of a carbon compression rod to produce unrivaled stiffness when combined with our existing patented RSS system and this year we have developed both the 12'6 and 14'0 Elite ranges in two differing widths.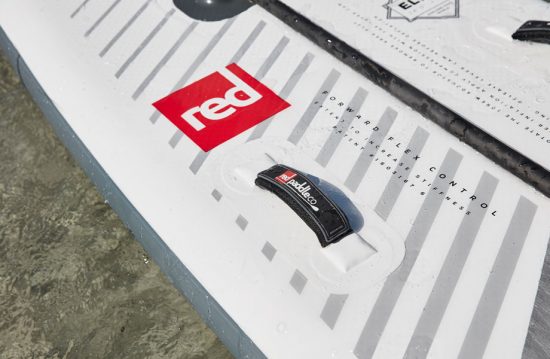 The slimmer 26″ wide Elites are blisteringly fast boards with reduced surface area and parallel rails. For less experienced riders or those looking for added stability in choppy conditions the wider 28" Elites allow you to put the power down and race through any of the rough stuff.
Over a decade of design and innovation has gone into these boards so there's no way we can tell you all about it here…
Pop the kettle on, sit back and flick through our new online brochure, packed full of all the juicy details and stunning new imagery that will have you itching to get out on the water.
Enjoy!