It may be a year away but, four very successful company directors are certainly planning their 10-day Easter Island expedition to perfection. Having to first master the skills of SUP, then engage their communities with exciting promotional, training and world record events, the group whom already have incredibly sporty backgrounds (all represented England in various disciplines) are hyped for their epic journey taking place in 2018!
In terms of stats, the journey won't be easy, in fact, the entire journey will equate to over 100 miles! Let's meet the team! :
Mark Newman – Founding Director of Silver Star Cleaning, a leading company in Brighton & Hove. In 2011, Mark completed a marathon. In 2013, Mark was instrumental in organising a team of thirteen members of the RNLI and their friends in a successful navigation and Kayak across Scotland. This expedition raised £10,000 for the organisation together with awareness of the important work the RLNI carries out. In 2014, Mark undertook a 4 night expedition in The Arctic to photograph the Aurora Borealis. In April 2015, Mark was trekking the Himalayas, however this was cut short due to the earthquake. In 2016, Mark was proud to have represented England against Scotland in an International Penny Farthing Polo match held at Cowdray Park.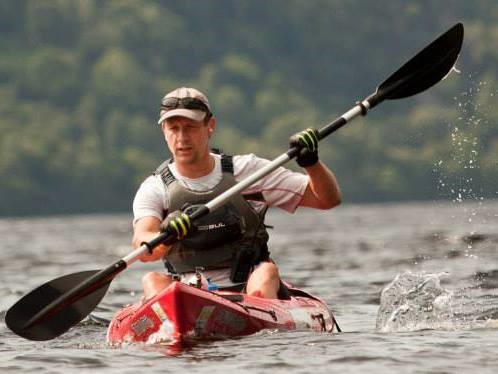 Neil Laughton – Became a Royal Marine Commando at the age of 19 and went on to serve as a Special Forces Officer. Founded 11 companies, 2 of which were sold to a FTSE 100 company in 2011. Organised and led over 30 international adventurous expeditions on all 7 continents by land, sea and air. First to circumnavigate mainland Britain on a jet-ski. Climbed the 7 Summits (highest mountain on each continent including Mt Everest – with Bear Grylls) and led ski-touring expeditions to the North & South Poles.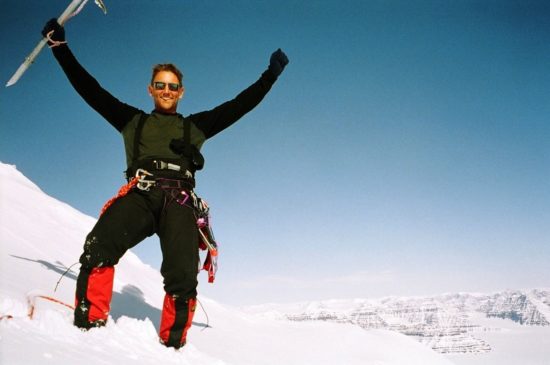 Rob Pelling – Rob became a member of The Royal Military Police after leaving college and he has since founded several companies. He is the co-inventor of the Evaclite Dynamic Emergency Guidance Signage System. More recently Rob co-founded a small but successful independent investment company specialising in international property. Rob has undertaken various expeditions including two expeditions in the Arctic. He is a keen diver and he has made dives in various locations around the world. Rob was trekking in the Himalayas in 2015 with Mark Newman (and coincidentally at the same time as Neil Laughton was climbing Mt Everest), when the devastating Nepalese earthquake hit the region.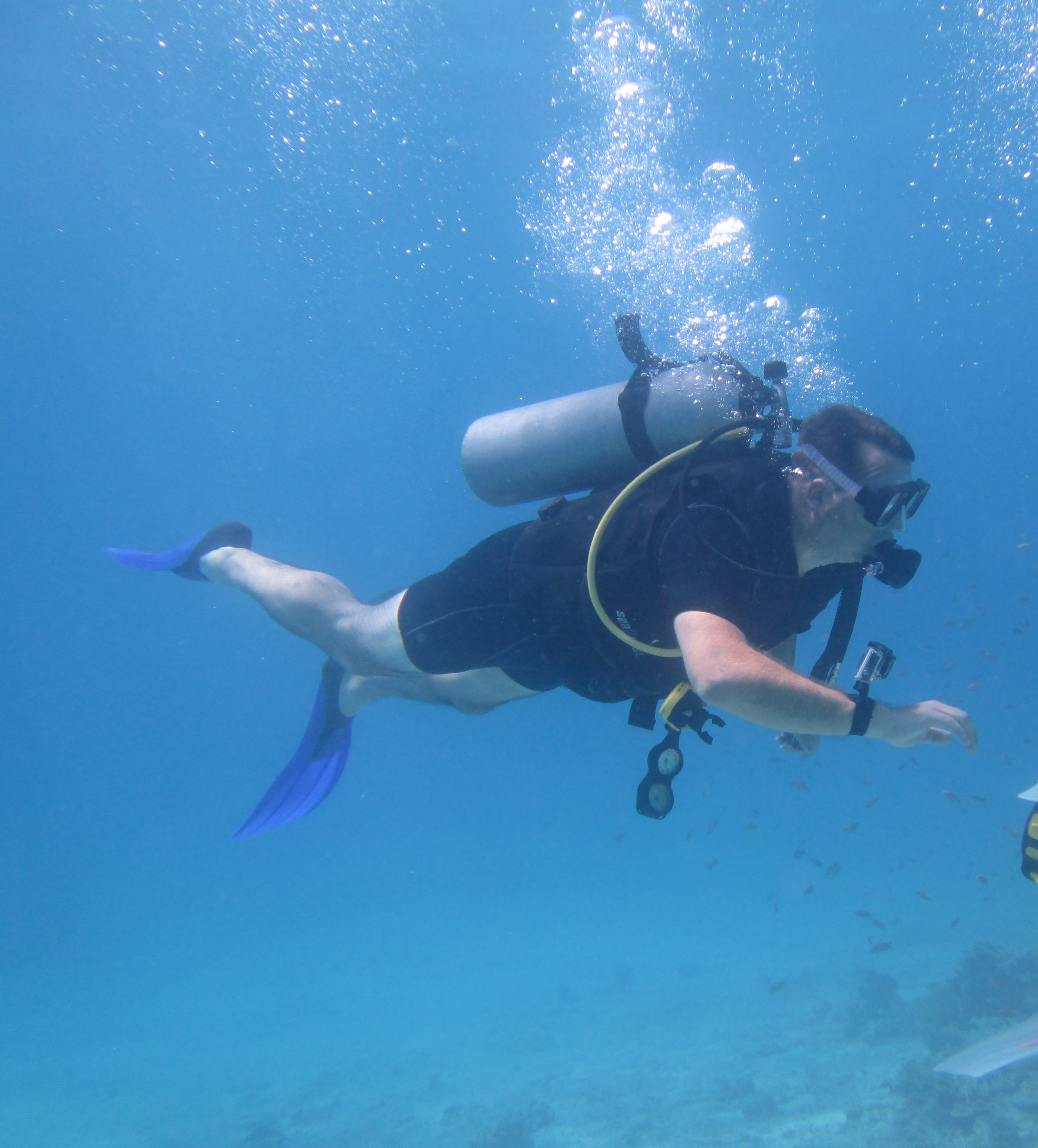 Meriel Davies – Qualified Chiropractor and International Certified Chiropractic Sports Practitioner operating in Hove, West Sussex. Travelled the world working with athletes at various international sporting events, the most recent one being in Perth, Australia. A keen sportswoman, plays in the Tennis Sussex league. Kitesurfed in Tanzania, Sri Lanka, Morocco and the Caribbean. Took part in the Guinness world record of the most amount of kite-surfers kiting a 1 mile stretch set earlier this year. Enjoys travelling solo to remote surfing spots across the globe and travelled the length of Vietnam by motorbike. Completed various marathons and half marathons including cross country.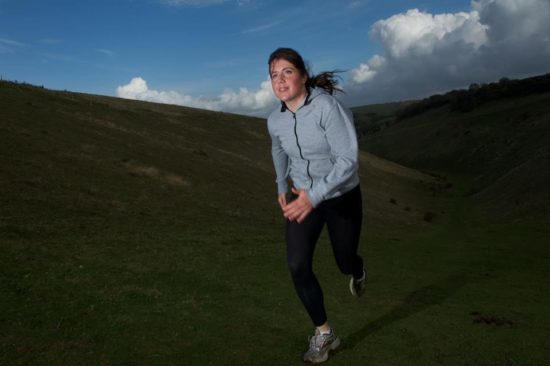 The group took part in a Q+A session with us regarding their up-and-coming expedition, see how they plan to stay motivated from now until then and what made them accept this all-mighty challenge:
Q1. How did you first start doing epic adventures and expeditions?
Mark: Following some hard times in 2010 I started looking for adventure, small at first but mainly aiming to capture life altering memories.
Neil: My first epic adventure and expedition was a 3 day kayaking & camping adventure on my local river in Somerset with my best friend. Both of us were aged 13.
Meriel: l have a natural adventurous spirit stemming from my childhood which involved me and my twin sister spending hours in the local woods climbing trees. I hated school and just wanted to be outside all the time. Both my parents were glider pilots, my dad held the welsh record for the longest glider flight and taught air acrobatics and so both of them instilled a can-do attitude when it came to unusual sports.
Q2. How do you decide which adventure to do and where to go?
Neil: One of the most exciting things for me is thinking about what might be possible, where in the world, who will go with me and then putting a plan of action in place.
Meriel: I always like to do different things to the norm and prefer the path less trodden. Easter island is a well known tourist attraction but the aspect of SUPing around it is quite novel in my opinion. Adventures involving intense physical activity in remote places work for me. With SUPing being so accessible and a fast growing sport, it seemed easy to get the right people together who had an endurance aptitude and an ability to rough it.
Mark: The adventure needs to capture my heart, test my limits, provide complete satisfaction and be the right adventure to raise money for the particular cause at the time.
Q3: Why did you decide to SUP around Easter Island?
Meriel: I had come to a point in my life where I wanted something to sink my teeth into. Something that involved training, something that was different and would take a long time to complete. I had already completed marathons, various qualifications and reached good levels at various sports but felt that SUPing was a great hobby to explore further both in endurance but to also use it so see beautiful coastlines. Easter Island is in a part of the world I haven't been to and is one of those places you hear about but never actually think you're going to go! And now I am!
Neil: It was the result of a little brainstorming meeting with Alex one cold wet evening in Brighton. One's mind is prone to wander if you allow it to…
Mark: With plenty of upright statues, an amazing location, the timing and the distance , it seemed a perfect scenario for raising maximum awareness to achieve a high level of fundraising.
Q4: The expedition is over a year away, how are you going to stay motivated to train before the expedition?
Mark: Following an accident in August 2016, I required an operation to repair a severely damaged shoulder and I was told the recovery was nine months. The fact the trip is a year away is perfect timing and gives me a real barrier to overcome with a massive sense of achievement at the end.
Meriel: I'm no stranger to long term goals so always keeping that goal in sight is the objective. I work in the healthcare industry and work closely alongside plenty of athletes who do nothing but train. Even if it's just to sprint competitively for 10 seconds a few times a year. Their motivation is the end goal which is to run a PB, my end goal which is to complete the expedition with minimal complications. Preparation is the key in all sports and by nature ensures motivation is always present. Both myself, Alex, Mark and Neil are highly motivated people…we'll be doing some training together which will help with each other's motivation, but also some apart. The training will involve small goals, for example reaching certain distances in varying conditions thus putting the bigger goal into bite size pieces and I think generally having fun along the way is one of the most important things to stay motivated!
Neil: A year is not a long time if you are a novice paddle boarder about to face the large rolling waves of the Pacific Ocean and the tides, currents and surf of Easter Island. That's motivation enough for me to get training on those dark, cold and wet winter days!
Q5: How do you prepare before an expedition both physically, practically, and mentally?
Neil: What's important to me is a clear mission, agreed roles & responsibilities and a workable time-table for all aspects of personal and team planning & preparation.
Mark: I tend to work out where my physical, and mental limitations will be, in consideration of the task in hand, together with working out what pressures I know I will potentially face. I then work back practically from there putting in place firstly a margin for error, processes, the right equipment and a fitness programme all aimed to achieving certain goals at certain points in the run up to the expedition. I also make sure that I regularly revaluate in order to put necessary changes in place that might be required.
Meriel: Keeping myself fit at all times whether training for something or not. I do plenty of military fitness on the beach where I live as well as play tennis and do yoga. This is a standard for me whether i'm training for something or not so my body is always 'ready to go'. If I'm injured I'll change the hobby to cycling or swimming to keep my cardiovascular fitness up. I intend to do more swimming and climbing to help streamline preparation. We have already mapped out a SUP training plan to start with shorter distances then move on to longer distances. Then challenge ourselves in upwind conditions, tidal conditions, choppy conditions and then progress to circumnavigating small islands next summer.
Practically we'll be researching the right type of camping equipment, waterproofing the camping equipment. Things like toiletries, first aid, comms, temp/sun regulation. Types of clothing on and off the sea. Food and water storage. These can be fine tuned on the longer training sessions at sea.
Mentality is definitely the most important test. Mentally the longer we're out on the boards and the more time we spend together will ensure we can tough out long distances, challenging conditions but also camping overnight together. BY increasing the distance (like marathon training) will be training our mentality to get through those perceived barriers. How we cope with sustaining a positive mental attitude with fatigue, poor conditions and quite possibly hunger will be practiced!!
Q6: There's a team of 4 of you paddling around Easter Island, any tips for building a team and not falling out under intense pressure and circumstances?
Mark: Allowing for the fact that one of our team members breathes team building, I can only assume that we won't have an issue there, I will go as far as surmising that our general activities in the run up to the expedition will not just be well planned for a successful outcome, but will be fun too so that the team is as together as it can be and ready to go.
Neil: What's important to me is a clear mission, agreed roles & responsibilities and a workable time-table for all aspects of personal and team planning & preparation.
Meriel: Personally, I think it's something we have to practice! People can change under stress, I've seen it. People can become easily irate, closed minded and negative. Understanding peoples limitations as well as your own is key. Acknowledging when a person is struggling is important and working as a team to help that person is the most important thing out of everything. Positivity and an emotionally mature outlook are key as these qualities can change under chronic stress.
Q7: Is there one piece of kit, equipment or mascot you always take on your adventures? If so, what and why do you take it with you?
Neil: My Breitling Emergency 2 watch. It provides reassurance that if I'm in deep trouble anywhere in the world, I will not be alone for too long!
Meriel: A pen knife and a GPS for obvious reasons and my charm necklace for sentimental purposes
Mark: My Nikon camera, it travels everywhere with me, capturing my dreams and memories to look back on.
Q8: To date what is your favourite adventure or expedition you have done and why?
Mark: Kayaking across Scotland.
Meriel: There are quite a few. Deep sea Kitesurfing off islands between Zanzibar and Madagascar was quite intense…especially if there's equipment failure and whilst waiting to be rescued by fishermen you see very large fish swimming around you (including manta rays).
Neil: I commissioned the world's first road legal flying car and organised a 10,000 km maiden voyage from London to Timbuktu in 2009 which included flights across the Straits of Gibraltar and the Sahara Desert. It was the most unusual, demanding and exciting journey of my life and one that I will never forget.
Q9: Any tips or advice for someone thinking of planning their first expedition or adventure?
Meriel: Start with a small one so you can test your strengths. How you deal with situations when things inevitably go wrong. How you deal with accidents, poor planning, injury, team dynamics etc, how you deal with people who don't speak your language, how you deal with different environments. Then build up from there. A lot of people only see the summit….and don't acknowledge the scale of the mountain to climb in my opinion.
Neil: Keep it simple, seek advice, engage support, lure a few good people to join you and meet regularly to plan, prepare and train in advance of the adventurous expedition.
Q10: Finally what would your advice be if someone is/was thinking of setting themselves the challenge of going on an SUP adventure or expedition this year but is in two minds about doing something?
Neil: Obtain the best equipment they can afford, find something they would really like to do and make a firm commitment to get on and do it.
Meriel: Get a group together! Even if it's with just one other person and start with a small trip then build from there. Choose a small distance from point a to b, then try further or one slightly more challenging. There's so many beautiful coastlines around the UK and so many beautiful rivers and to have something planned and something to work towards is a beautiful thing.
Thanks for joining us guys! We're very much looking forward to hearing from you in the coming months!