Anyone who knows the Red team personally or in general as a brand, would say we're passionate about encouraging people to get outside, break away from the daily grind, take some time out, breathe in fresh air and connect with nature. For us, this usually comes in the form of getting on the water for a paddle.
However, we realise more and more we're becoming creatures of inside comfort and getting outside in any form is a rarity for most.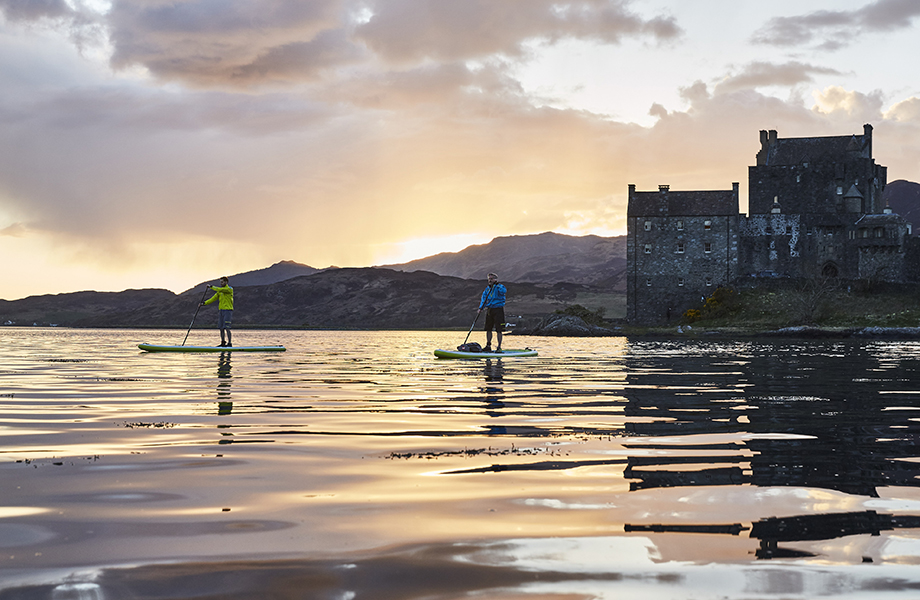 #optoutside
Four years ago, our friends at REI, the Seattle-based outdoor retailer, created the campaign #optoutside. Spawned out of a resistance to the commercial frenzy and busiest shopping day of the year Black Friday, REI went against the grain and closed the doors on all its stores. They paid their staff and encouraged everyone to spend the day outside.
"#optoutside isn't just about Black Friday. It's become larger than us. It's a mind-set. It's important to spend more time outside all year long and of recognising the importance the outdoors has on our health and wellbeing"
This year the campaign has grown and will focus on some key research and stats led by REI, showing that we can all do something to improve our wellbeing and health.
"The best data we have says that, in any given year, 150 million Americans don't spend any time outside. That's half the country," said REI CEO Jerry Stritzke in a statement.
REI continues that it doesn't have to be an epic adventure: "More and more studies show the value of spending time outside. And we're not talking major excursions, but small jaunts to your local park. Perhaps a park prescription is just what we all need."
"Kids are spending an average of just 4 to 7 minutes a day playing outside"
We all know that nature sparks imagination and creativity in a child's development but living in our fast paced, modern society it is all too easy to get consumed in our busy working lives and forget the benefits the outdoors has on our younger generations and the family as a whole.
The REI study has also shown that children are spending half as much time outside today as they did 20 years ago. We clearly need to work hard to re-build that connection with nature on daily level and improve our younger generations health and well-being through a consistent relationship with the outdoors.

Those of us who SUP, bike, hike, fish, camp or go for a regular stroll know how good it feels to get out in the elements, and that outdoor activities are beneficial for our physical and mental health.
New scientific research aims to prove that time spent outside in nature can make us happier and healthier. The hypothesis: Time in nature provides benefits of improved mental health, reduced depression, reduced anxiety and stress, improved social connection, and, if doing outdoors 'sports', improved physical health.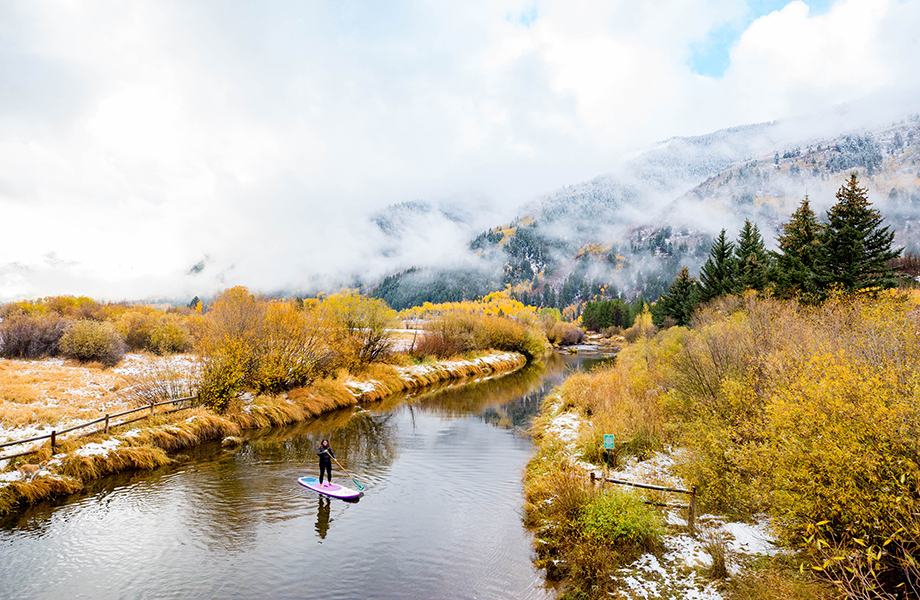 The REI team continues: "If you spend time in nature, odds are you'll see the importance of the outdoors. You'll feel the calming power of simply being outside, the connection to something bigger. And it's not surprising, because we used to spend our entire lives there. But unfortunately, today many of us are disconnected from our natural habitat."
From the recent research, one very scary stat has come out:
 The average American spends 95 percent of their life indoors
And other nations are not dissimilar. As a result, we are becoming an indoor species, which comes with consequences. Our health and well-being may suffer. REI has commissioned a full report on the cross roads we face, the path ahead and how we can get back to a life outside.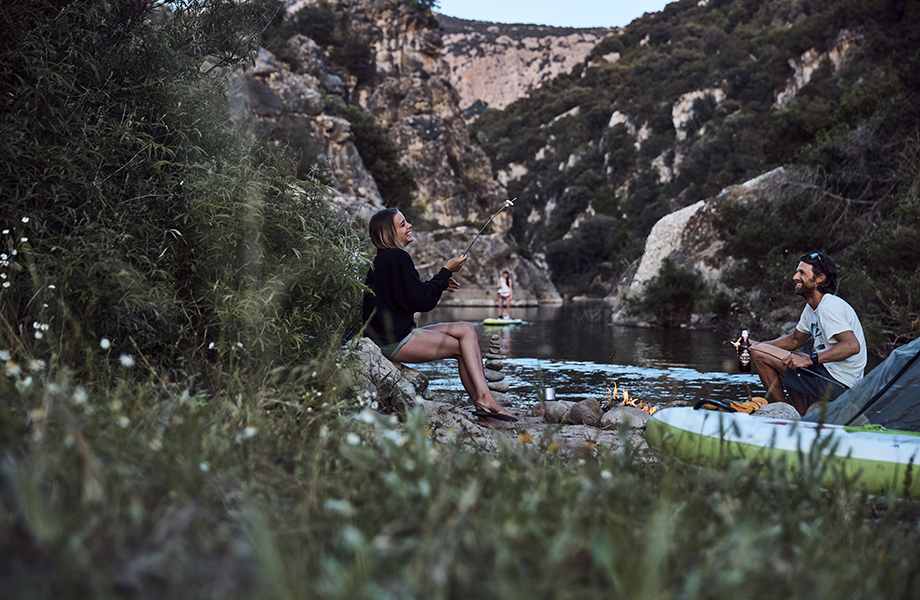 "Wildness reminds us what it means to be human, what we are connected to rather than what we are separate from."
TERRY TEMPEST WILLIAMS, Author and Conservationist
At Red Paddle Co we're making small steps in our everyday working lives to get outside on a regular basis, from a short lunchtime walk around the block, to outdoor team HIIT fitness sessions once a week on the grass at the back of our offices. The Red Design Team can often be seen strolling around the local area having a 'walking meeting' for a change of scenery and spark inspiration.
To mark the #optoutside campaign this year, the Red UK team are wrapping up warm and meeting on Friday for a morning paddle in Kingsbridge, close to our offices in South Devon followed by an alfresco breakfast. The Red team in Canada team are headed out for a bike ride. However, given the time of year it might be a little frosty! If not, they're going to go on a hike.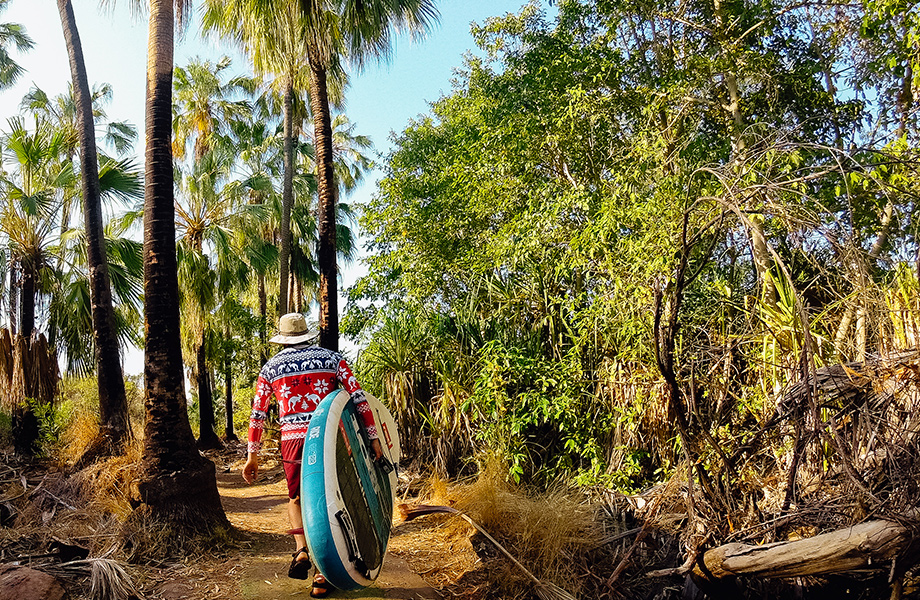 Just Add Air
If you're looking for some ideas to break away from the computer and #optoutside, here are some handy articles to give you a little inspiration which we all need at times! Don't forget to share your outdoor adventures using the hashtags #redpaddleco, #optoutside #justaddair plus follow the Red Paddle Co Facebook and Instagram accounts all this week for more inspiration of how to get more nature into your daily life.

BEST ADVENTURE BOARD: Our Voyager range make the ultimate partner for getting out there no matter what the conditions
PADDLING LOCATION INSPIRATION: a collection of inspiring places to paddle around the world, from epic adventures to mini day trips.
NEW ANALYSIS REVEALS TOP 50 CITIES IN THE USA FOR ACCESS TO THE OUTDOORS
REI EXPERT ADVICE. All the information you need to learn new skills, choose and maintain gear, prep for your trips and have amazing adventures. Including gems like How to go Hiking in the Rain, an Intro to Mountain Biking and very importantly How to go to the Bathroom in the Woods!!
TOP 10 INSPIRING SUP ADVENTURERS: We've put together a list of 10 of our favourite Inspiring SUP Adventurers to follow on Instagram. They're all regular people but many of them have also made the big step to make being outside their full-time careers and include adventure and sports photographers, SUP yoga instructors and adventure tour guides.