January is finally over. Phew!
It always drags on a bit and it's never helped by the repetitious drones of "new year, new me" resolutions rattling around everywhere you go.
It's true, we all want to eat healthier and be better versions of ourselves but by the time February comes around, day-to-day life takes a hold and you've already fallen back into your old ways.
So, rather than trying to change who you are…how about introducing a few fun and exciting plans into your new year and get ready for a new SUP adventure instead.
6 ways to SUP your way into 2018
1.Get fit with your friends and enter Tribal Clash 2018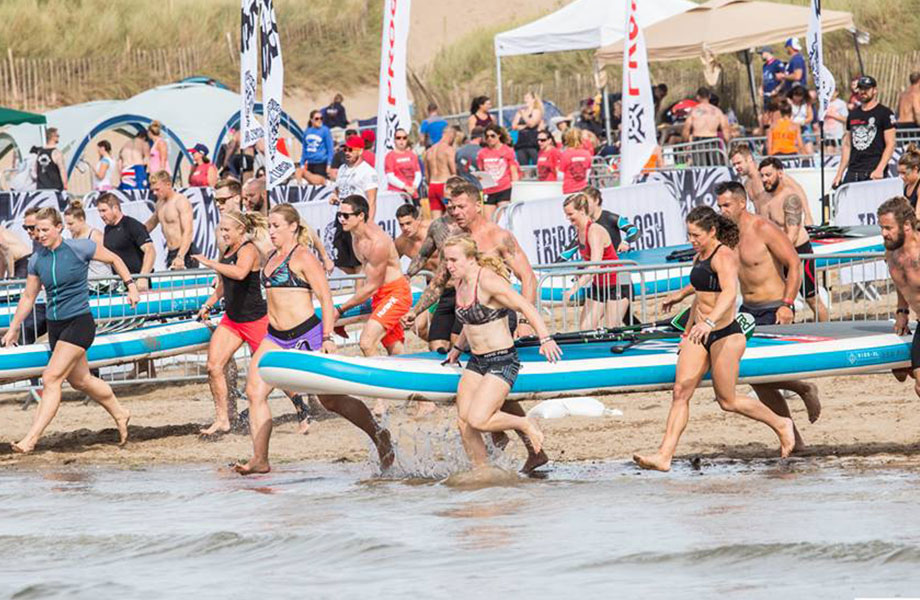 Tribal clash is a community fitness festival now in its 5th year. It has been held at sites in the UK and Portugal and they've just announced the event will also be held in Australia in 2019! Over the course of a weekend you and your team will be expected to tackle unimaginable tasks and complete astounding feats of strength, speed and endurance – we have a sweat on just thinking about it! The whole idea is that your 'Tribe' work together to have fun in functional fitness and one such event encourages coordination at another level with a mass team race on our Ride XL paddle board.
2. Stretch your mind and body with SUP Yoga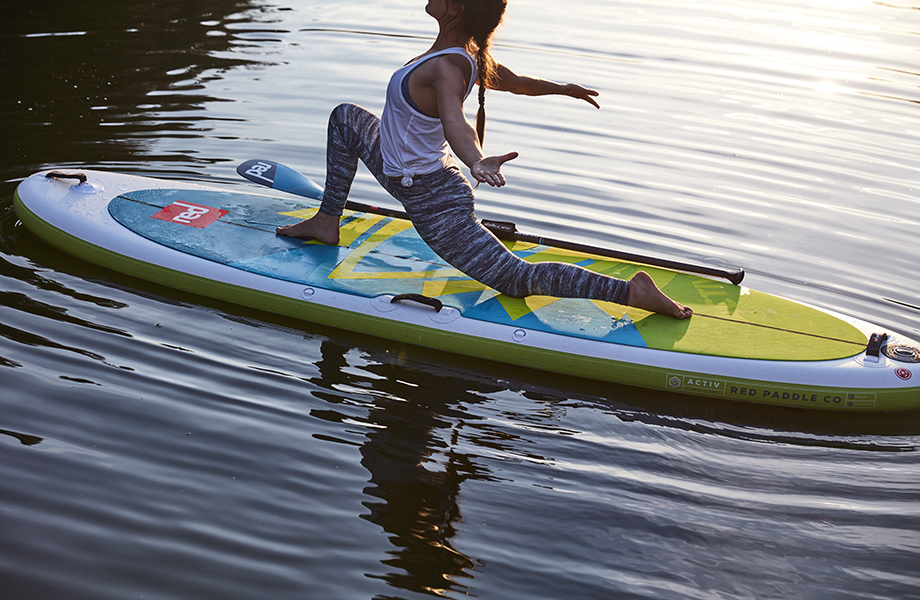 If you haven't tried it already then you are missing out! SUP yoga is an extremely inclusive activity that really anyone can enjoy. Even if you are a complete novice to paddle boarding and yoga, it is a great way of improving your core strength. Our favourite yogis to follow are Charlotte Piho, who runs tropical SUP Yoga retreats in the cook islands, Jogayoga in Australia and Upside Down Mama in the USA.
3. Take part in the Dragon World Championships 2018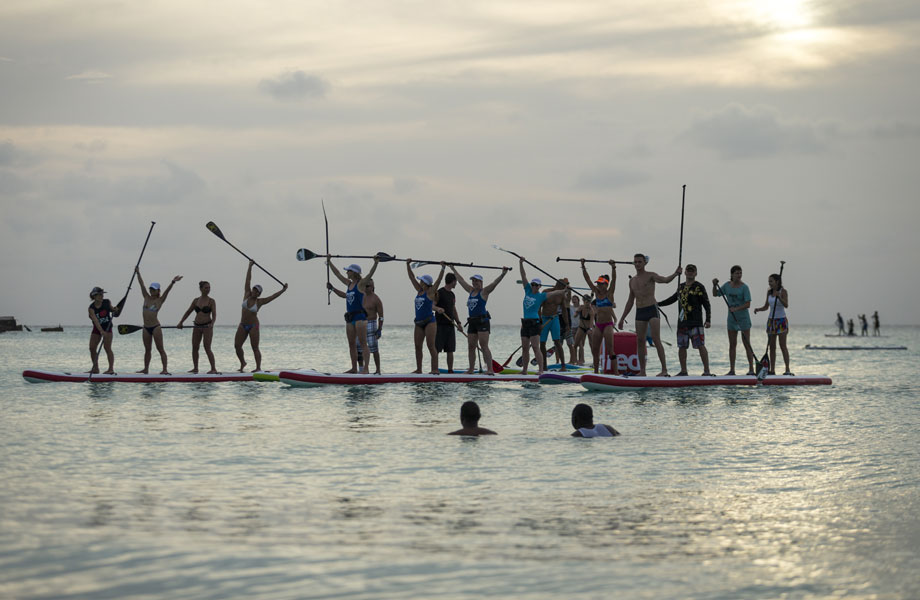 Last year saw the first ever multi-person SUP race event in Barbados. This year's three-day event will bring together teams from across the globe, to battle it out on the purpose built, four-person inflatable paddle board on the shores of Lake Fuschl, Austria! And the best bit, you can sign up as an individual competitor and we'll match you with team mates of the same ability. Need more convincing? Check out the final wrap video – it will have you itching be there!!
4. Explore the open roads and hidden waterways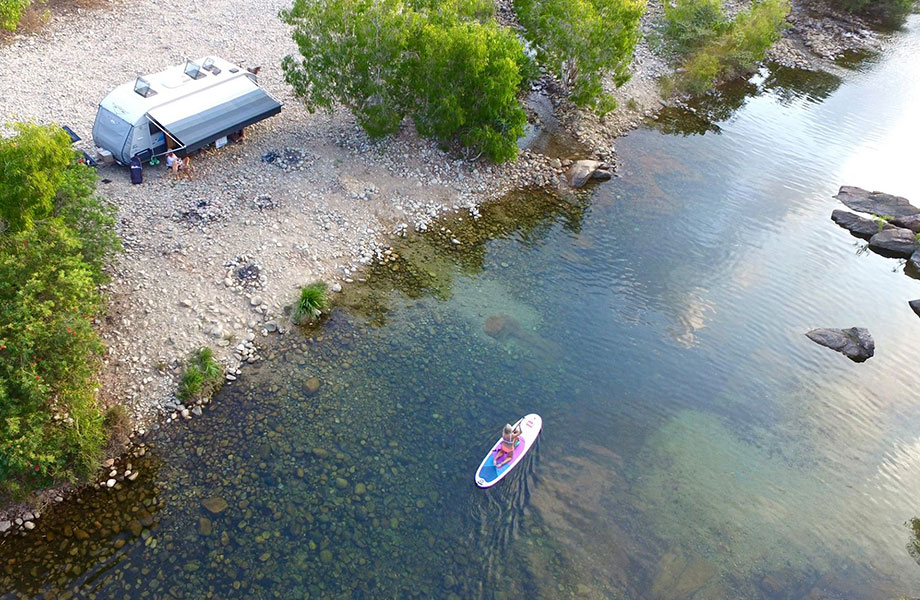 Whilst many of us might only dream of the day we pack our bags and hit the open road there are loads of inspiring people out there enjoying a life on the road with their paddle boards in tow. If you need some extra inspiration for making your dream come true check out a few of our favourites; Jake, Aiden and Johnathon went to the next level and converted a Bus to travel across the USA. Others, such as Trip In A Van, the Galways Go Round, and Tribe of 5, sold up their home and now live in their caravan with their three kids and Ride 10'6" Special Edition. Having a SUP allows them to take their adventures from land onto the water and WOW do their lives look pretty amazing!
5. Improve your SUP Fitness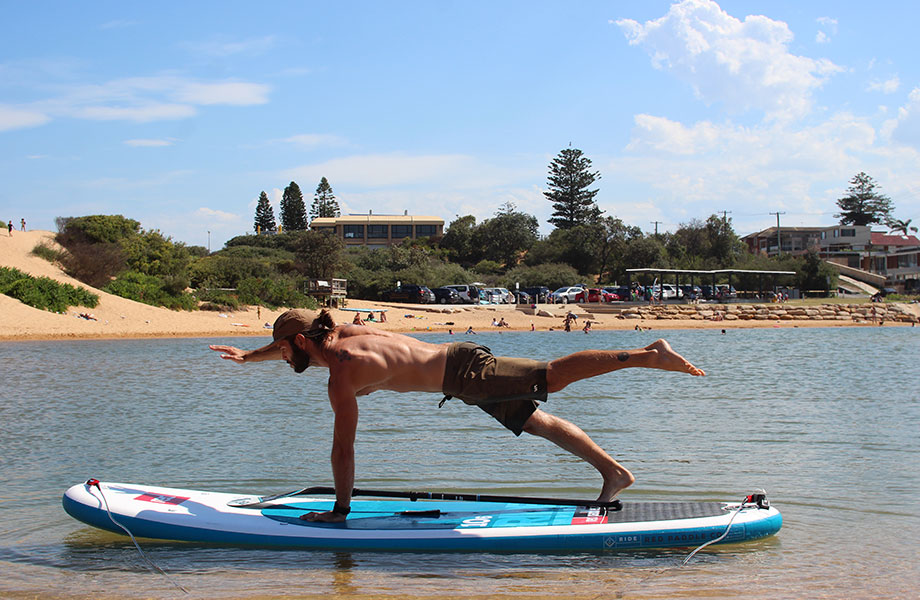 Paddling boarding is an awesome sport that develops overall fitness and is a great way to work out your whole body. During the chillier months it can be difficult to find a good time to hit the water and maintain your paddling fitness. A few of the girls here at Red Paddle Co HQ have introduced key core and shoulder exercises into their weekly fitness sessions to build up their strength while on dry land. You can also incorporate some circuits into your fitness regime whilst also getting out on the water. Rob from Fit State of Mind helped our team Red Paddle  Co Australian us put together a little video so you have a go for yourselves!
6. Paddle for a good cause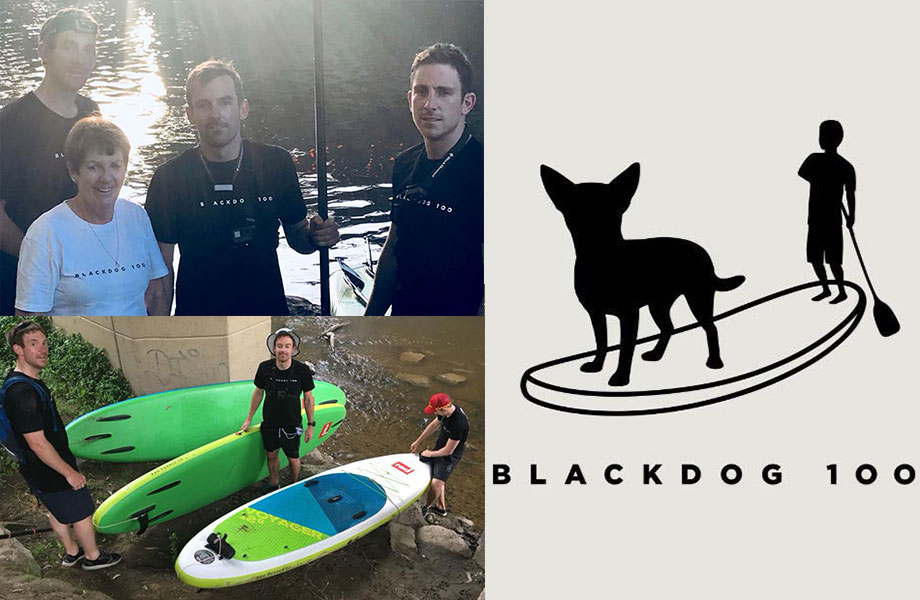 Raise awareness and funds for a charity and have a SUP adventure at the same time. Last year we supported three brothers who paddled 100km down the Yarra River in Australia, to raise money and awareness of mental health and depression. The Black Dog 100 hopes to return in 2018 and there are plenty of SUP events going on throughout the year in support of worthy causes.  SUP for cancer is an ever-growing UK event or you could sign up to SUPBIKERUN the ultimate off-road triathlon event.
So there you have it – here's to a #newyearnewadventure. A big thanks to Bronte and Red Paddle Co Australia for showing how easy it is to incorporate a bit of fun and SUP into your 2018.
For more SUP stories and inspiring places to paddle sign up to our newsletter.