Adventure comes in all shapes and sizes. Whether it's a weekend escape to the coast or a peaceful paddle through the canals of a busy city, inflatable paddle boarding offers endless opportunities to get out there and explore your world.  
What's more, the Red Paddle Co 9'6" Compact means inflatable paddle boarding  has never been more accessible. 
This innovative new board offers unprecedented storage and transportability. Thanks to the game-changing Compact technology you can now pack your board down to half the size of a conventional inflatable SUP allowing you to store it in the smallest of spaces.

Its lightweight yet durable design makes it the perfect board to sling on your shoulder, jump on a train or cycle off in search of your very own SUP adventure far away from the hustle and bustle of the city. 
 SUP is not all about secluded waterways and remote hilltop lakes, paddle boarding on urban waterways offers a fantastic way to travel around and see the city from a totally new perspective. 
Urban inflatable paddle boarding: Our top five tips
The team at Red Paddle Co HQ have been exploring urban waterways on their inflatable SUPs for several years and along the way have picked up a few handy tips for making the most out of inner-city paddling. 
So why not re-imagine  your short break this year and SUP in the city using our top five tips for an Urban SUP Adventure.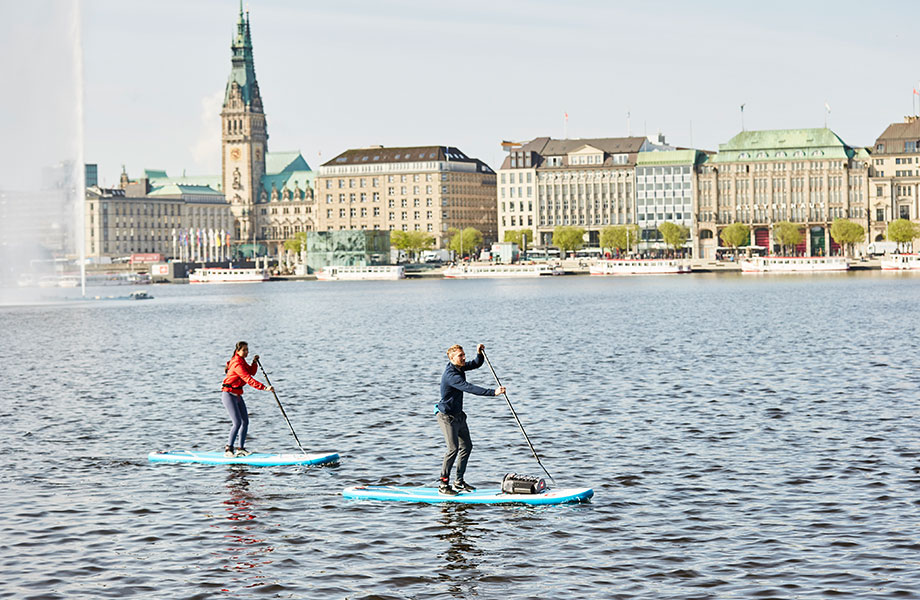 1. Plan your paddle
Just as you would for any normal city break, make sure you do your research before you hit the water. Plan what you want to see and get to know the local rules and systems for travelling around the city.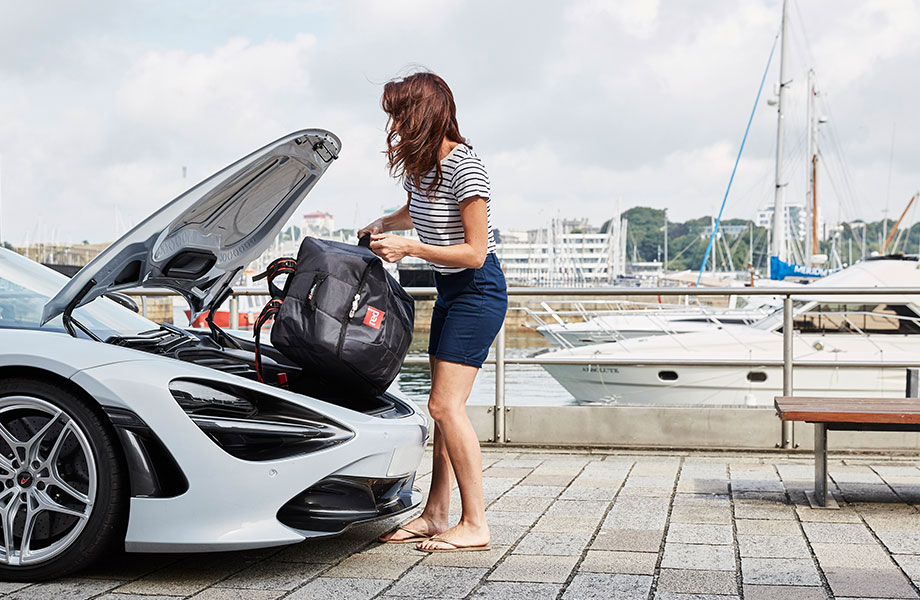 Water conditions and tidal flows on rivers and canals will vary from day to day and from each town to city.  Some city rivers, such as the River Thames in London or the River Siene in Paris have strong underlying currents and very strict rules around public use. Smaller canal networks are nearly always the better way to explore the hidden side of the city and are often more readily accessible. Always be mindful of the weather and water conditions and do not paddle in areas you are unsure of. In short, know your limits and licenses.  
2. SUP Safe and Smart
It is vital to have the correct safety equipment with you when taking part in any kind of watersport and urban paddle boarding is no different. Make sure you wear a good quality  PFD  and a leash  at all times.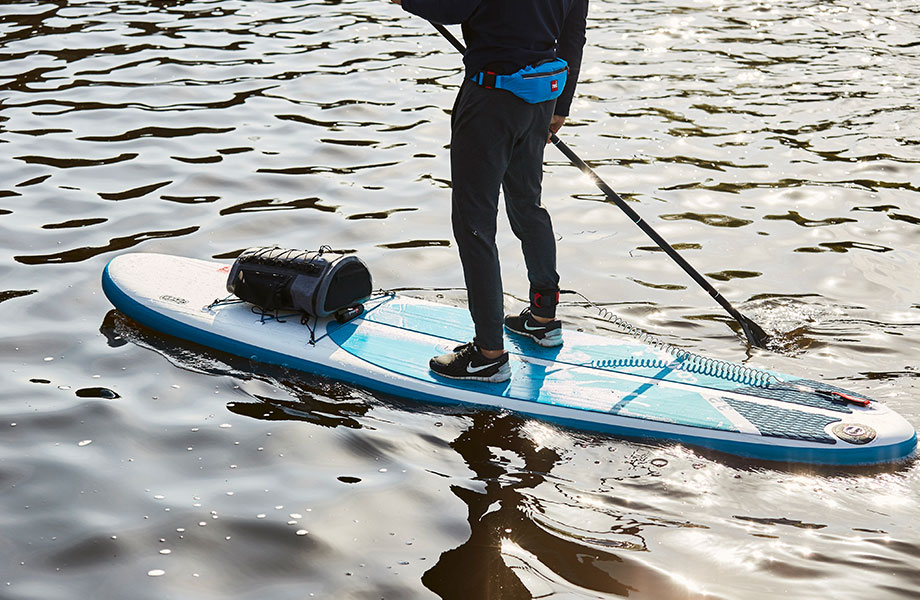 You should also have a means for calling for help, should you get into trouble – a mobile phone in a secure dry pouch will suffice for most locations but on tidal rivers such as the Hudson in NYC, it is a necessity  to have a radio, PFD and  whistle while on the river.
Another essential is ensuring you have a good head torch in case you are required to go under any wide, low bridges or through tunnels to ensure other water users can see you and so you can safely navigate your way through the darkness and potential debris.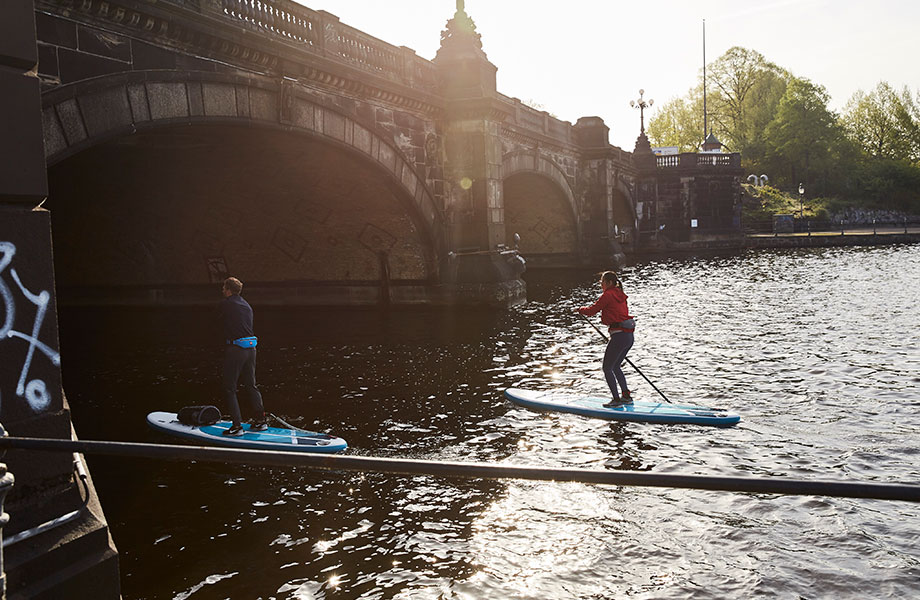 3. Know the rules and your right of way
For centuries, tourists have flocked to urban waterways to take in the world's most famous skylines and impressive architectural buildings from the water's edge. But what makes urban paddle boarding even more appealing is the accessibility it gives you to soak-up the beauty of the city, away from the hustle and bustle of crowds.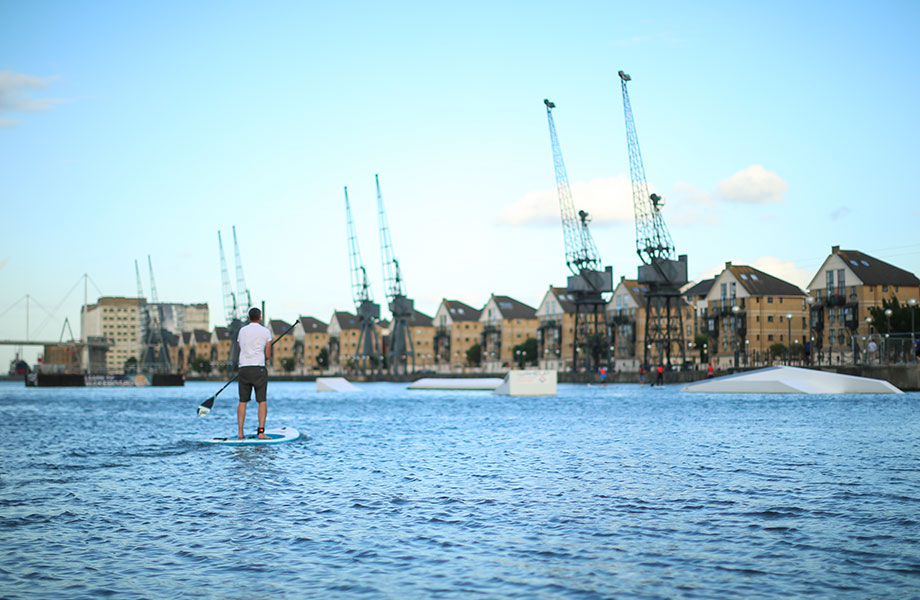 Yet, to truly make the most of it you need to mindful of other water users especially when paddling on a working river. From ferries to cruise ships, private boats and yachts to jet skis; there is fair amount of boat traffic to consider when hitting the water with your SUP.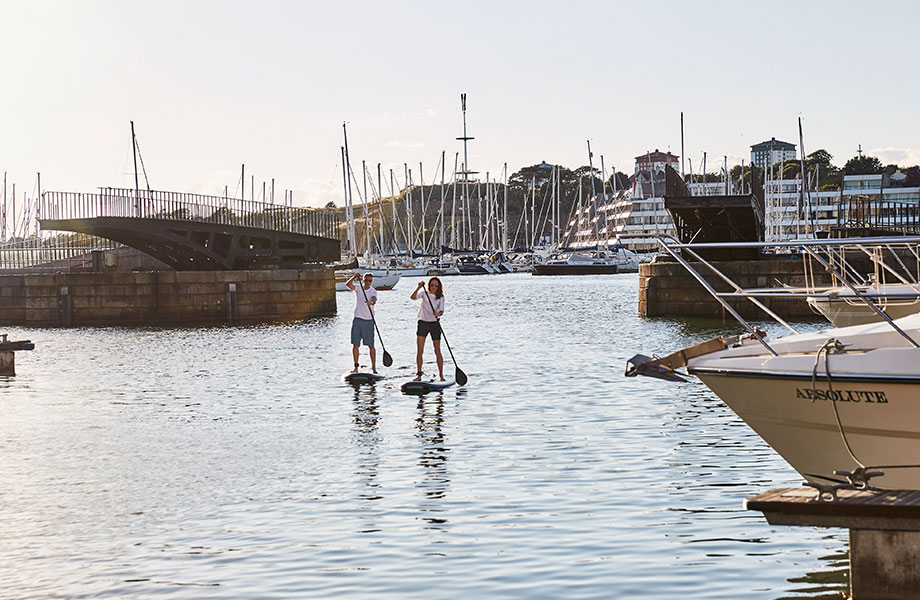 Most cities have waterway regulations you can follow to ensure you are respectful of the local rules and right of way. If in doubt seek guidance from the local coast guard or sightseeing tour guides, who are usually willing to help and offer advice.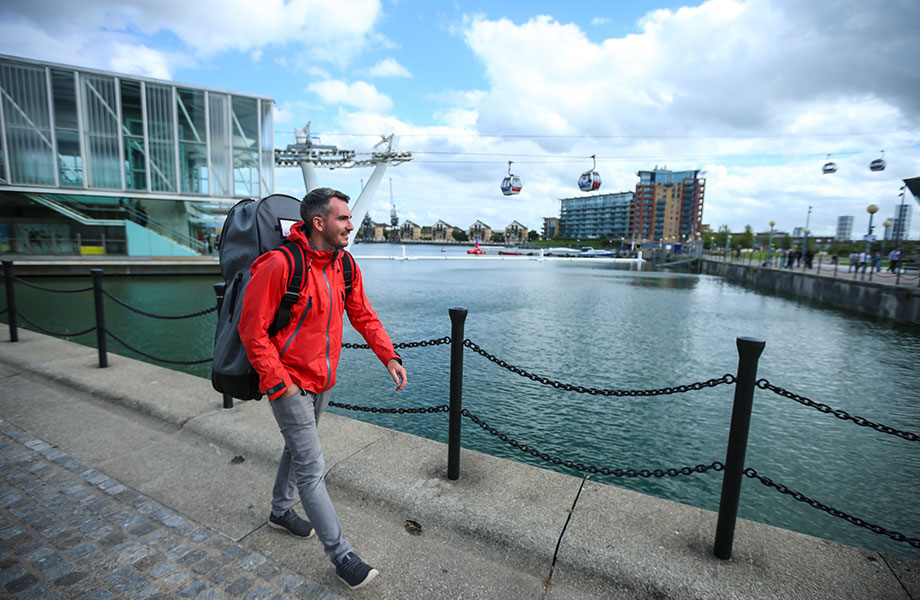 4. Check your entry and exit points
Canal cities such as Amsterdam, Hamburg and Venice all boast a labyrinth of waterways, giving visitors instant access to some of the most spectacular locations around the city. While it is  tempting to hop on and off your board as you please, not all areas are accessible for public use.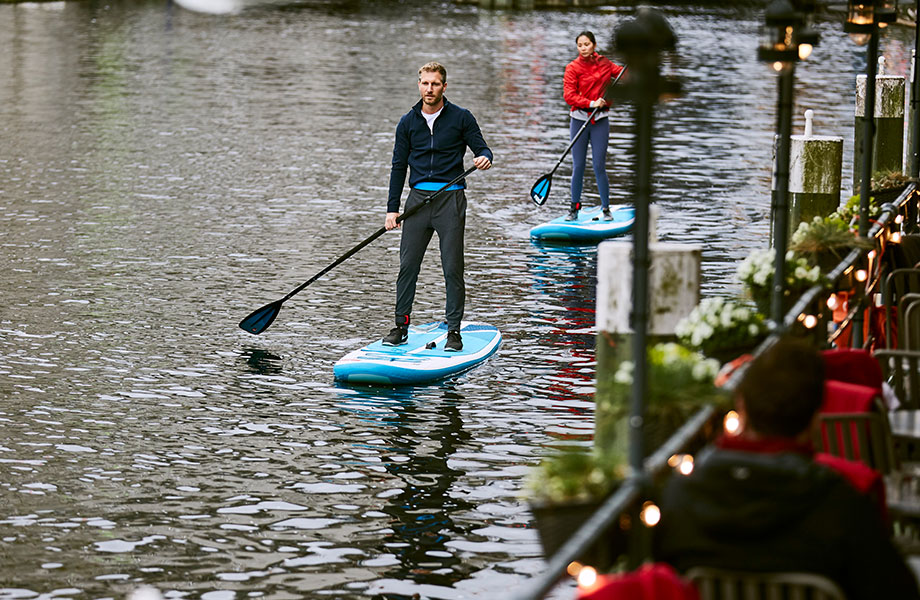 Take note of signs signifying  privately owned pontoons and plan your entry and exit point before you set off – you don't want to upset or surprise any unsuspecting locals. There is no excuse when you have an inflatable board in tow as they make it super easy to weave your way through the city both on and off the water.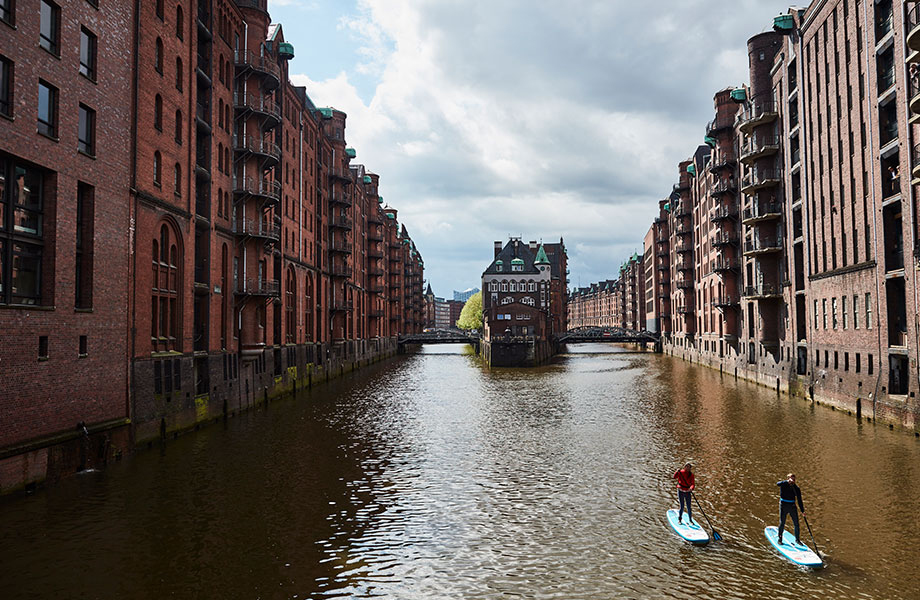 5. Wear multi-use clothing
Exploring the city on an inflatable SUP will give you flexibility to take your board with you wherever you go so we recommend you invest in technical SUP apparel that looks great both on and off the water.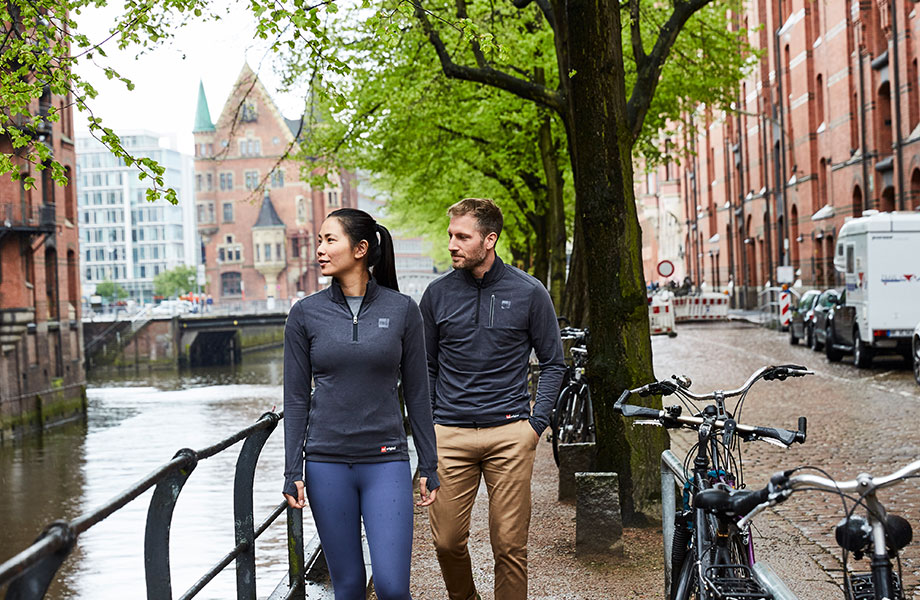 The Red Original performance top layer is perfect for staying warm and comfortable on the water yet looks equally stylish when exploring the city by foot, bike or train. Check out the full range of Red Original SUP clothing.

We hope this hit list of tips will come in handy on your own urban SUP adventure. 
Have fun out there, SUP safe and don't forget, to send us your stories and tag  @redpaddleco  in your urban paddling pics – we may share them on our social channels.