Unsure on what paddle board is suitable for you? Allow us to explain to you all the varying types of boards we offer at Red Paddle Co. From the narrow sporty boards for those of you keen on racing to our wider Yoga boards for the ultimate SUP yoga experience, there really is a Red Paddle Co board for everyone.
Discover the best inflatable paddle board for you…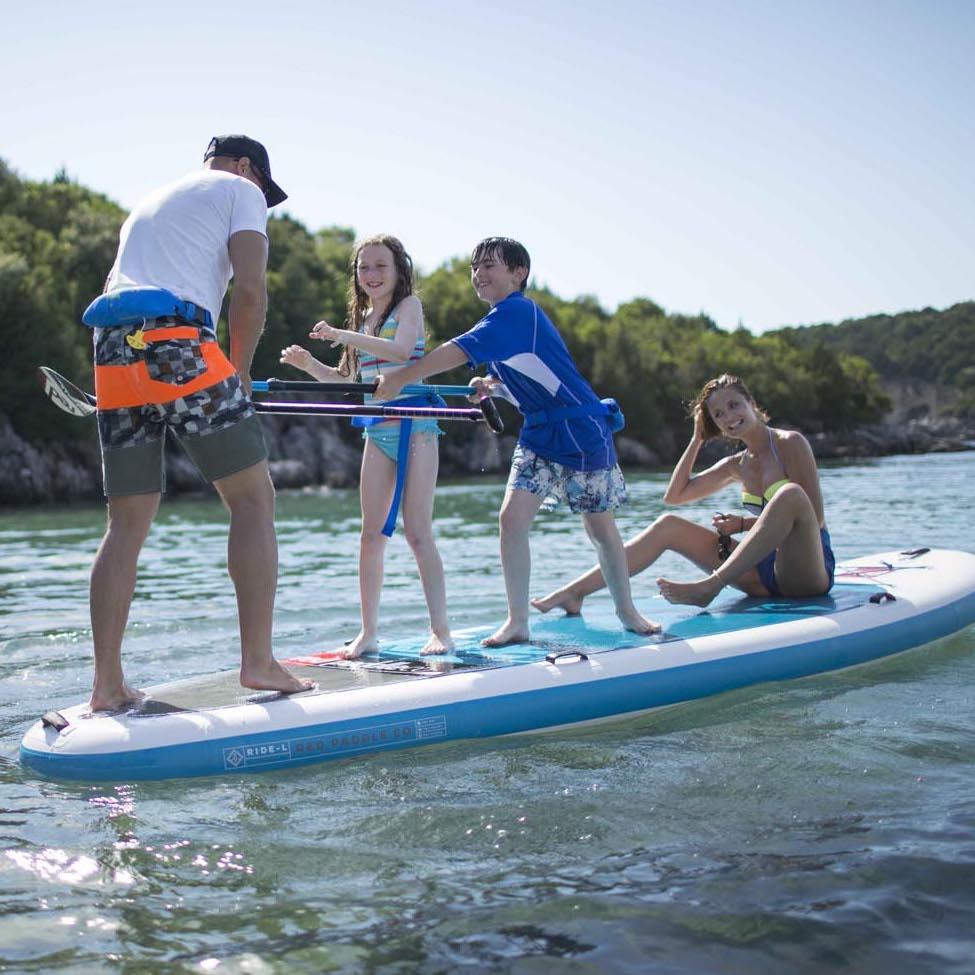 Best Paddle Boards for Starting & All Round
Probably our most popular range of boards due to their incredible versatility and 'beginner-like' feel. The Ride family boards are known for their impeccable quality, innovation and design, that offer a little something for everyone. From our smaller 9'8″ Ride board designed for lighter riders to our dual-performing SUP and WindSUP board (10'7″ Ride Windsup), to our whopping 17'0″ XL Ride Board that can cater for up to 8 people, the Ride family can easily be used by any type of ride, regardless of experience making them the best inflatable paddle boards for beginners and all round use.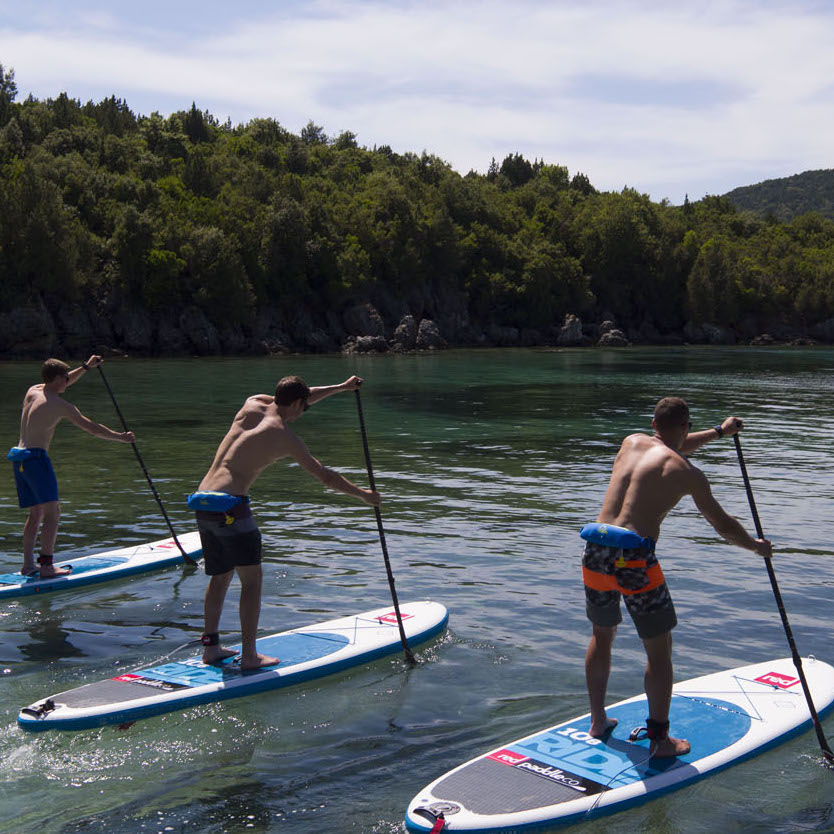 Best Board for Going to the Next Level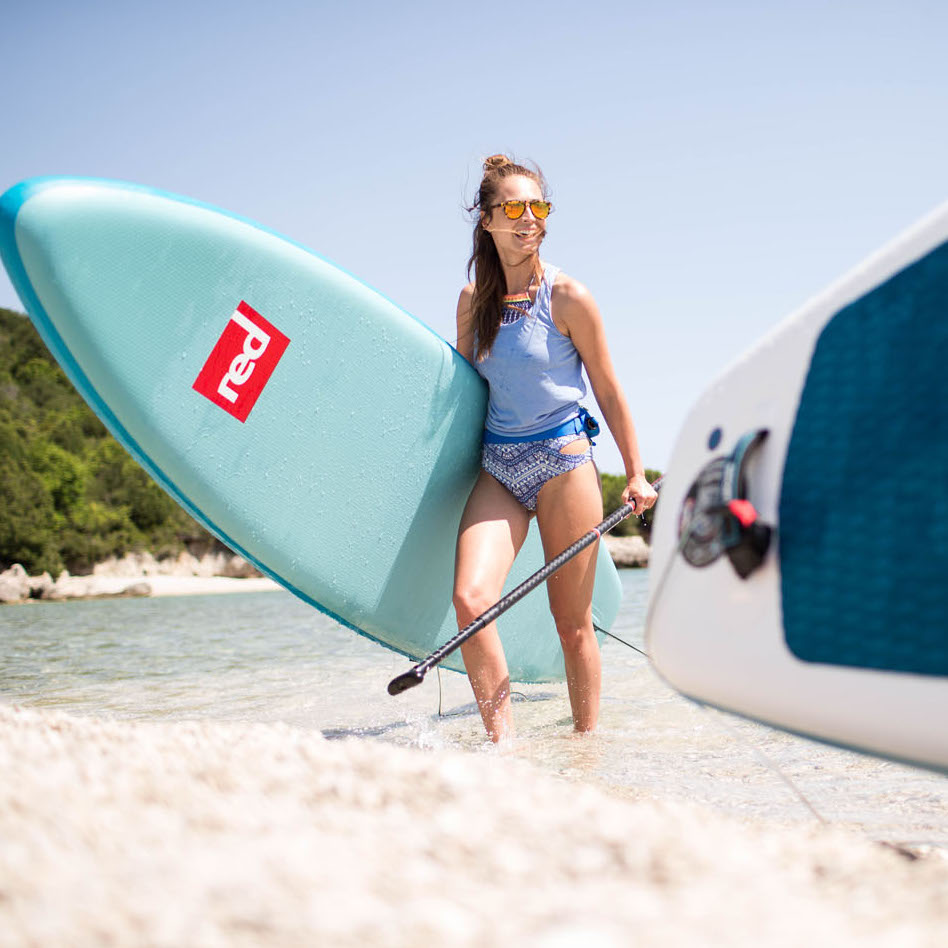 For paddlers wanting to up their game, the Sport family of SUP's offers enhanced performance and extra capabilities. With 3 different Sport boards to choose from (11'0″, 11'3″ & 12'6″), you can be safe in the knowledge you'll find the best board that suits you! All boards offer a functional step up from the Ride family and have been designed for the more experienced paddler to deliver more speed and dynamic performance. Not forgetting their sleek shape and drawn out nose which allows increased glide and performance through flat water! The sport range is the best inflatable board for you if you are taking your paddling to the next level.
Best SUPs to Explore Your World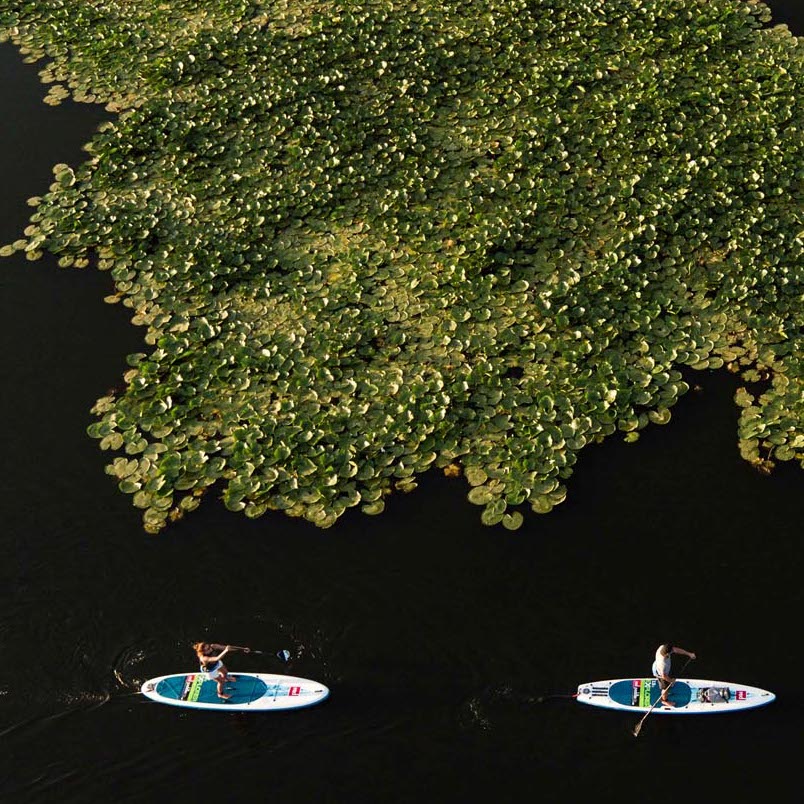 For those of you seeking an adventure, perhaps inspired by our 'create your own adventure' campaign, we'd recommend our 12'6″ Explorer and our 13'2″ Explorer + inflatable paddleboards. If exploring is your passion, you won't be disappointed on where these boards can take you! Designed for competent paddlers and with the ability to carry all your gear on-board, your opportunities for an adventure are endless! While you can explore your world on any of our boards, the best SUPs for expeditions are definitely the Explorer range.
Best Inflatable SUP for Surfing

Looking to ride some waves on your SUP? Look no further, our 8'10" Whip has been specifically designed with surfers in mind. Lugging around your surf board can often be extremely difficult, especially when travelling. The beauty of our Whip means it can be stored away in our Red Paddle Co rucksack and you'll be able to travel anywhere you wish. With its narrow tail, removable adjustable fin and our RSS batten system, you will enjoy riding the waves in style with maximum manoeuvrability!
Best SUP for White-Water Kings & Queens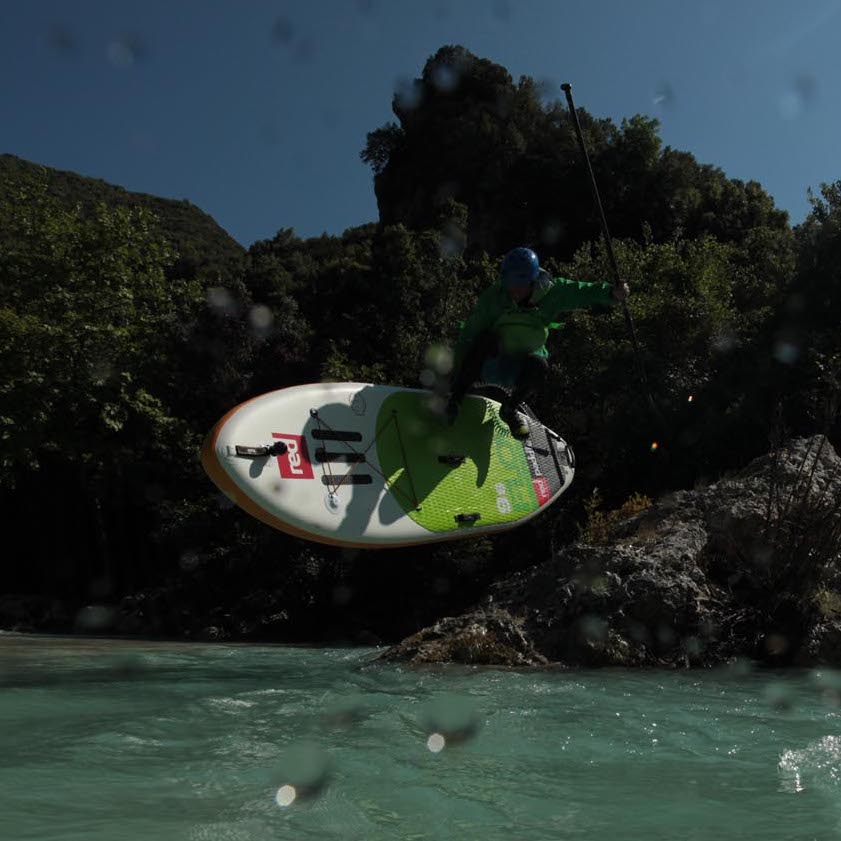 If riding the white-water rapids appeals to you, our 9'6″ Flow will see you pacing down foamy rivers, specifically designed for riders looking for optimum SUP performance when most needed! It's been given a shape that offers extreme durability and its high sides allow it to break in and out of the river flow, including its multiple grab handles for added safety and control!
Best Board for Yoga, Pilates & Fitness Fans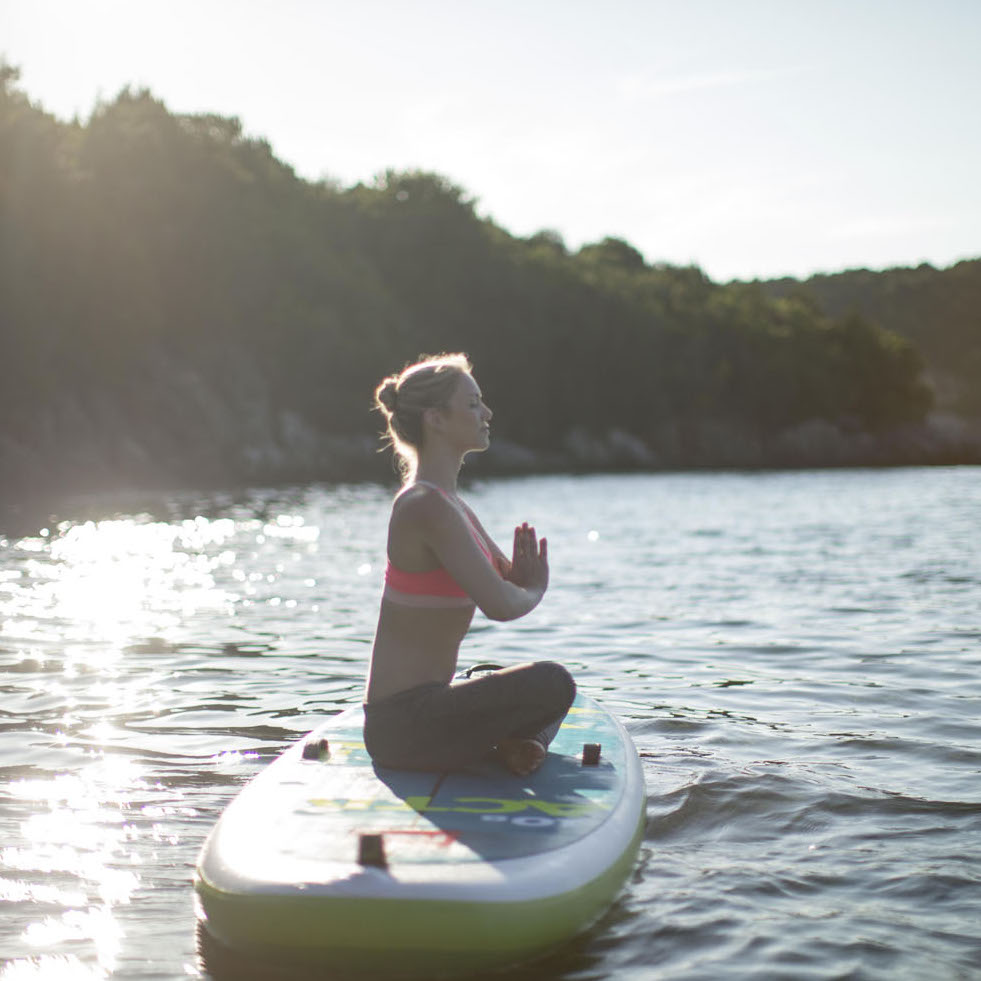 If you're the sort of person to flock to the water for complete tranquility, our 10'8″ Activ inflatable SUP will soon be your best friend. Whether you wish to simply float and take in the surroundings, or perhaps you're interested in doing SUP Yoga or Pilates, the 10'8″ Activ is the board you should choose.
Best Race SUP for Your Competitive Side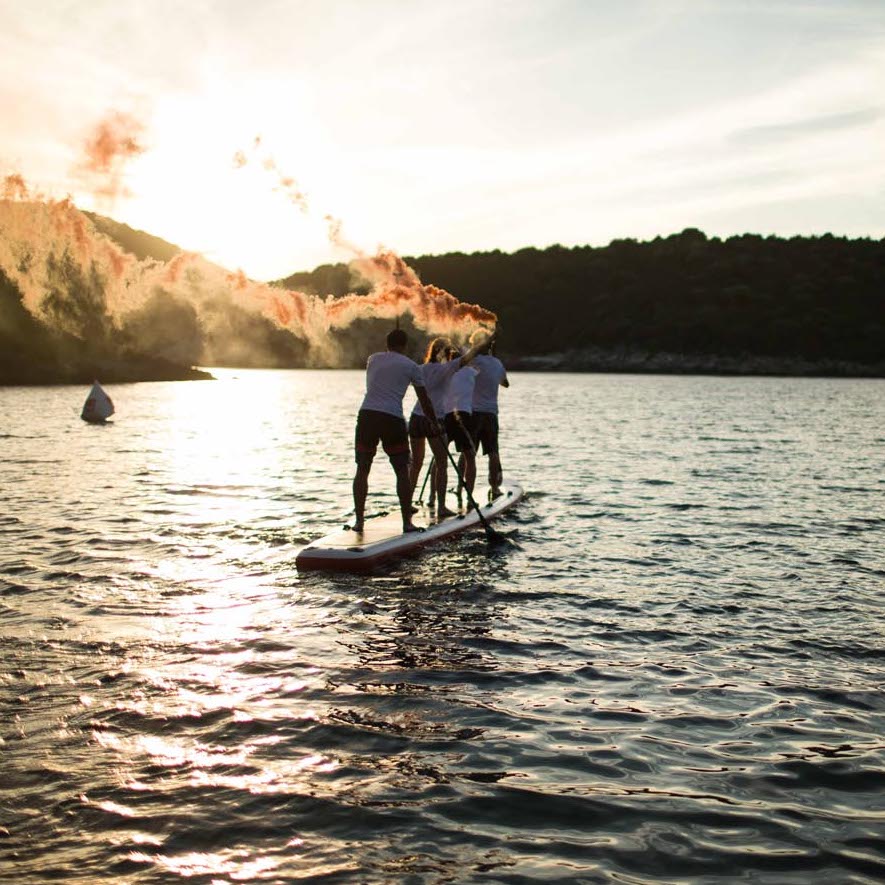 Time to turn up the heat and get into racing mode! Our Race range of inflatable paddle boards will give you that competitive edge to ensure you finish in a podium position. Combining a range of patented technologies from the Red Paddle boffins, including Forward Flex Control, Rocker Stiffening System, MSL Fusion & Tec Air, we are confident in the performance of these elite boards. From our long and narrow 12'6″ Race board, to our even longer almighty 22'0″ Dragon board, whatever race style you are looking for, this world-class selection will put you a step-ahead of your competitors!
Still don't know which is the best inflatable paddle board for you?
Don't worry if you are still not sure about which of our inflatable SUPs are going to be best for you then why not go and see one of our lovely stockists and talk to their helpful staff? Go to our Red Paddle Co Stockist page to find your nearest stores.