Robyn here! This June marked my first anniversary working here at Red Paddle Co. I have learnt so much about paddle boarding and our global SUP community over these last 12 months, yet I still find it hard to believe that only 10 years ago there wasn't an inflatable SUP in sight!
I decided to catch up with our Co-Founder John Hibbard to look back at the humble beginnings of the brand, chat about the SUP inflatable scene and what the future has in store for Red Paddle Co…
———————–
Rewind to 2008 and paddleboarding was just getting going. John first hit the water on a traditional hardboard and instantly recognised there was an exciting future ahead for SUP, but knew it could be made better. As he paddled along on a heavy composite SUP he had this crazy idea that the answer lay with an inflatable board…
JH – "I started Red Paddle Co not as a reaction to a trend or a response to something that was already in existence. Back then the boards were big, heavy and hard to transport and store. I used to paddle with friends who loved it but would readily admit they would never buy one as they were simply too cumbersome… I immediately thought that if I could solve the performance issues affiliated with inflatable technology, then iSUPs would become the most relevant product for most people."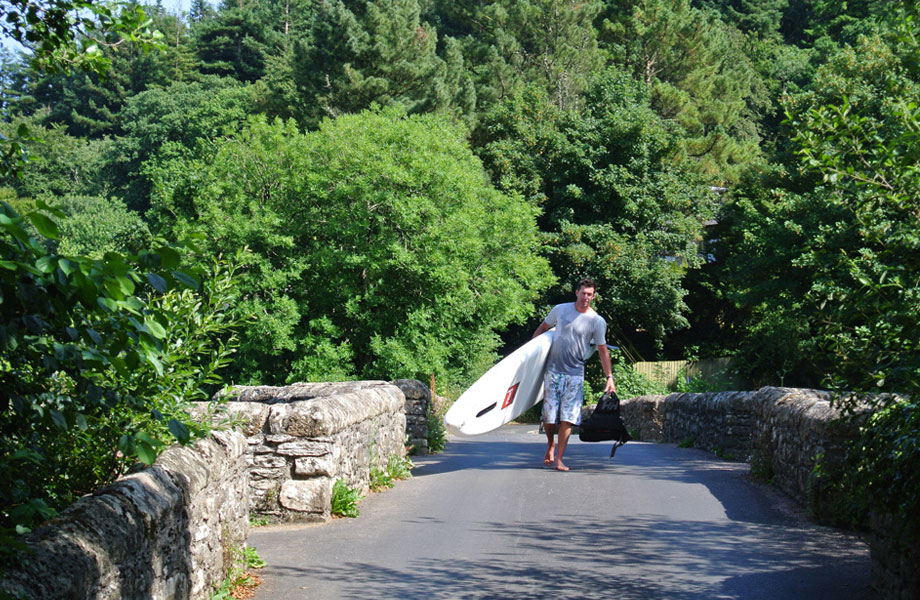 I've been told that in the very early days the inflatable Red Paddle Co brand was seen as a bit of a joke? It's hard to imagine that sitting here in 2018 but what did people say and what was your response?
JH – "SUP itself was the joke! Before we could sell a board we were convincing people on the sport. We'd rock up to a shop and they'd never even heard of Stand up paddle boarding so the fact we had an inflatable board wasn't really of interest. We literally spent 2 years going paddling with retailers and their customers, presenting the sport. Only then once they had experienced the sport, did we start talking about board constructions. In some cases, we would surprise the paddlers by deflating their boards after they stepped off at the end of the session. They had no idea they'd just been on an inflatable board.
——–
As someone who is still relatively new to the sport, I've been spoilt for choice with Red Paddle Co's latest cutting-edge collection of paddle boards which utilise industry leading technologies and materials such as MSL. 
What size was the first Red Paddle Co inflatable SUP board you made and sold?
JH/ 11ft. Within 2 years we had developed a 10'6", which is what eventually became the 10'6" Ride. I wish now I had kept at least one of those first boards. They were good but absolutely nothing when compared to what we are producing today. At the time I had to sell them to pay the bills!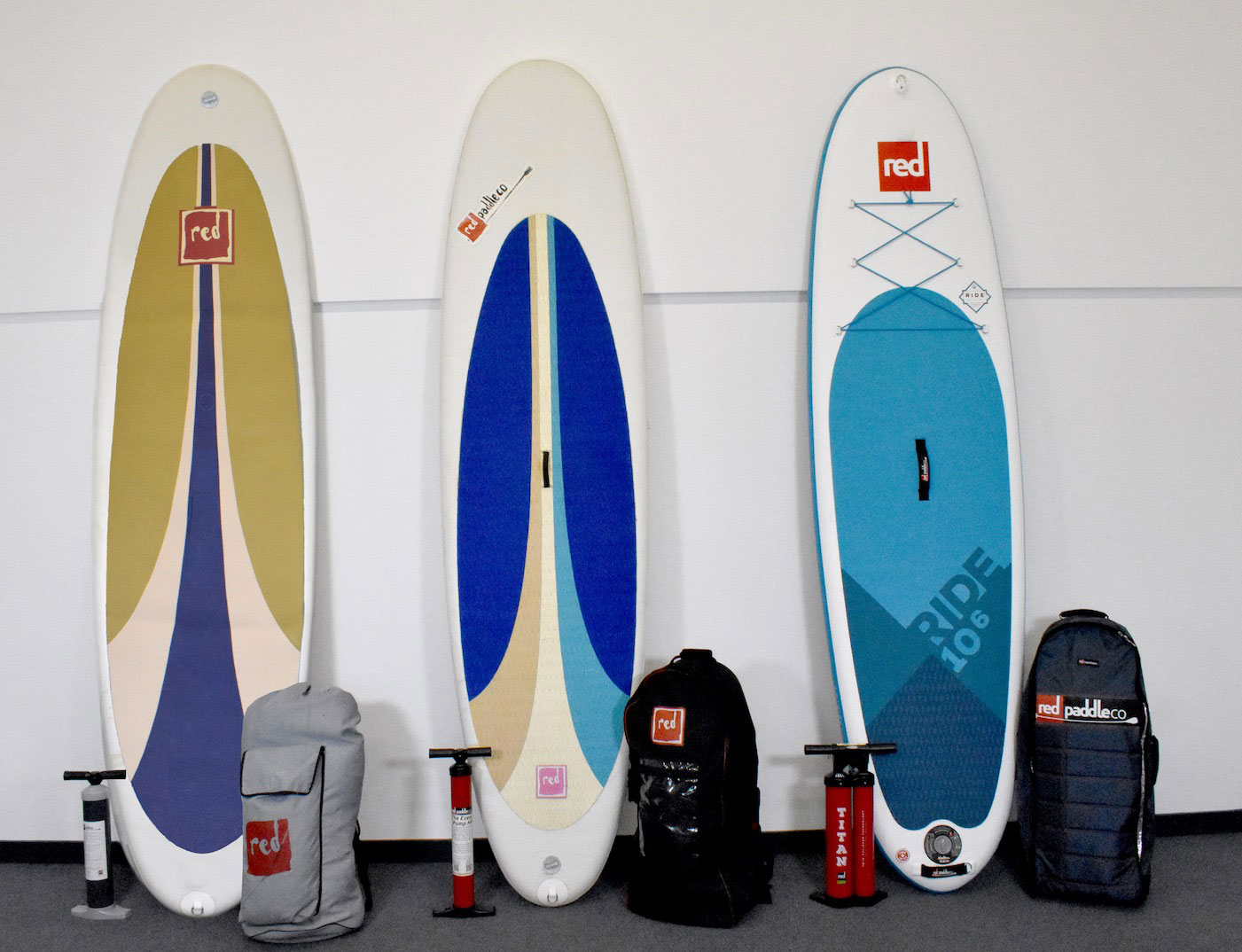 When did you feel Red Paddle Co really made their mark in the world of SUP?
JH – "The first years were tough. Not because of the inflatable tag but just because we needed a foundation of paddlers to spread the word. We started when there were very few paddlers. Once we had a ground swell of paddlers (on any board) we started to see some movement. Our first year or so of sales figures were pretty poor. I remember being excited when I had sold the 100th board – after about 300 days of trying! That seems funny to think of now.
When we were able to fund developments such as the RSS system and had built relationships with moulding companies to make better pumps, we started to see some action and were able to make our mark. That was around 2013."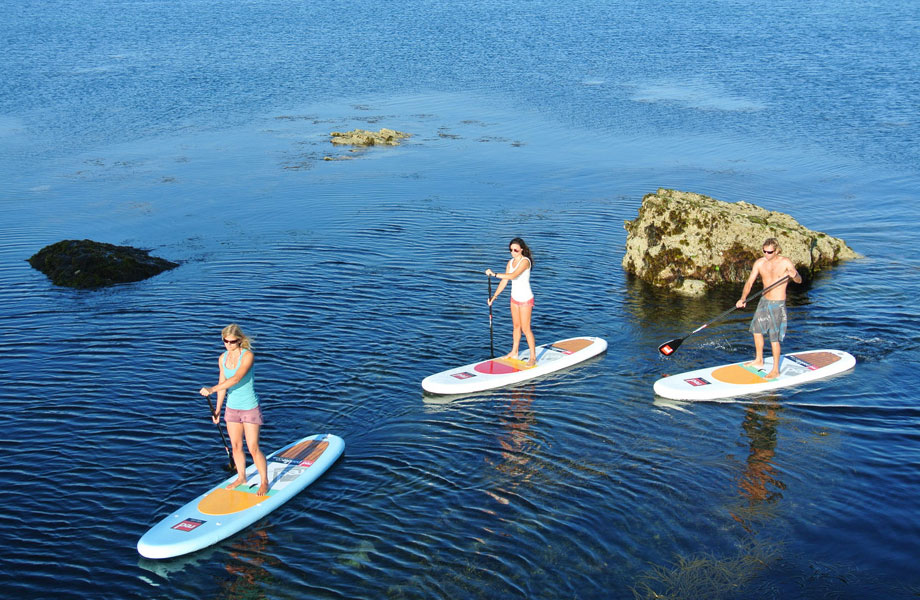 There is no doubt that the boards have advanced from their humble beginnings through 10 years of development, innovation and absolute, shear determination…it must feel pretty good to have made it to where you are today?
JH – "It took a lot of blood sweat and tears to get to where we are today. The first years were tough. At the beginning it was just me trying to convince a few friends to buy some paddle boards. It's hard to believe we now run our own private production facility and have the Red International Development Centre brand home. Not to mention the awesome people inside, including our amazing team of product engineers, an operations team responsible for getting products delivered into over 60 countries, and a creative team who bring the brand to life!"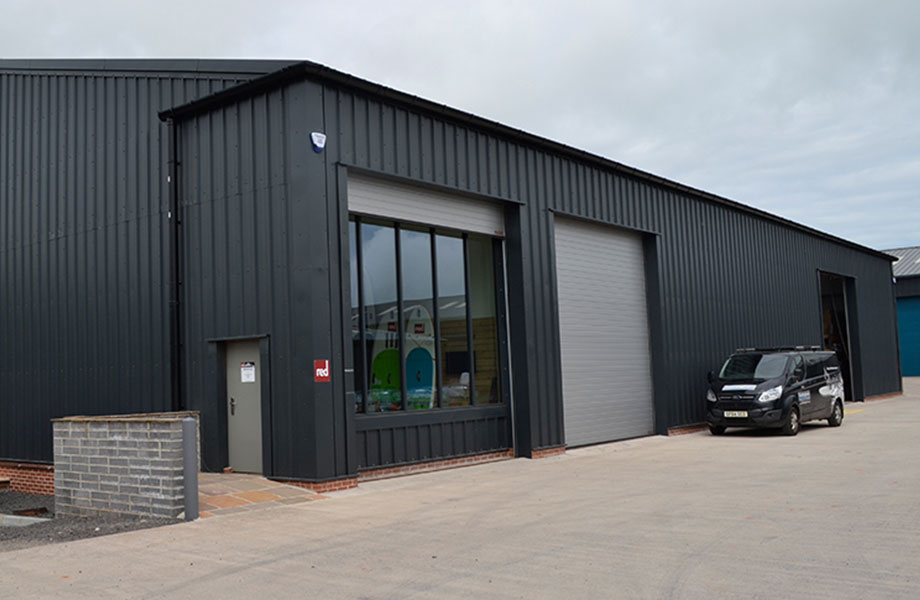 So, here we are 10 years down the line…what is your vision for the next 10 years with Red Paddle Co and where do you think the Red Inflatable SUP's will take us?
JH – "Refining all the details. We are not about radical technique driven innovation we are about experience innovation. So, if we can make the "doing" of the sport better then we will be happy. There are a lot of products available and a lot of choice out there now. Quite a few of those products I wouldn't wish upon anyone. Especially when it comes to safety on the water. We have a huge responsibility to keep people safe on the water."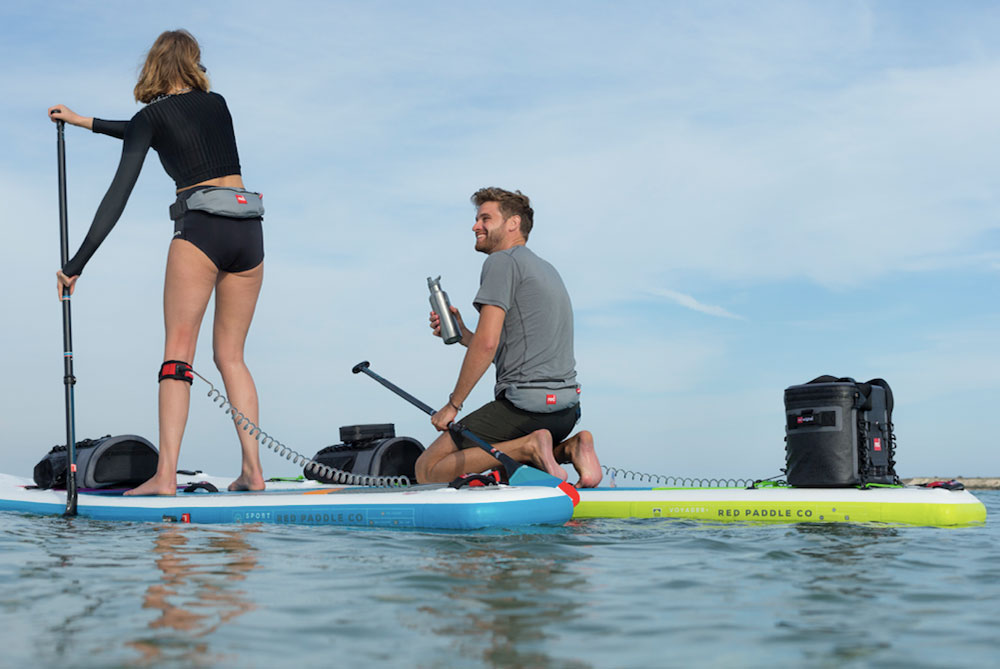 "For Red Paddle Co the next 10 years will be about improving every aspect of what we do. We are also launching our Red Original range. This is a succinct range of accessories built to our high standards, that will make your SUP experience even better. Every Red Original product has been designed with the same passion as our boards. We can't wait to share that with everyone."
As someone who was not a paddler just 12 months ago, it's hard to imagine life without my trusty SUP nearby and that is what inspires our team to continually develop, innovate and expand this amazing sport to ensure it is accessible, safer and more fun for everyone! I can't wait to see what John has in store for the next 10 years…