For the first time ever, Red Paddle Co Racing are inviting paddle boarders from all over the world to come together and compete in the inaugural Dragon World Series. Regional events will see teams of four battling it out across the globe, granting anyone who competes instant qualification to the Dragon World Championships.
1. The Location
The 2017 Dragon World Championship will take place at the beautiful Carlisle Bay, Barbados. The races will be spread across the incredible shore of Paddle Barbados where stand up paddle boarding has exploded in recent years.
2017 is the 'year of sports' in Barbados as declared by Barbados Tourism Marketing inc and will see teams from across the world competing to become the Dragon World Champions.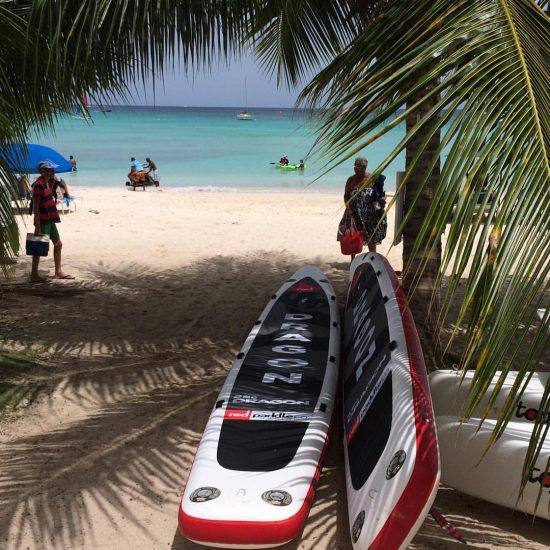 2. The Board
Red Paddle Co believe team SUP racing is taking the sport to the next level so have designed there first four-person race board; the 22'0'' Dragon. This board promises to redefine the competitive SUP racing scene with competitors benefiting from the power of eight arms and team camaraderie.
At 22 feet long, 34'' wide and 8'' thick, the Red Dragon is a world apart from any other board on the market. Featuring a slim body, high sides, a profiled nose and built using leading MSL© technology, the Red Dragon rises out of the water and slices through the waves whilst being light and easy to transport. It is also covered in an extra-large deck with a large dragon design, warning other competitors to watch out if they don't want to get smoked!
3. The Mission
Mixing fast, fun racing with a party vibe like no other, this is the first ever SUP team racing World Championships. Red paddle Co Racing's mission was to create an event that is inclusive to all. Each race will vary in length and format, designed to not only test speed and power, but team camaraderie coordination and determination! To further cement the DWC as an event for all, there will be an additional Grand Prize for one lucky team chosen at random no matter their race ranking!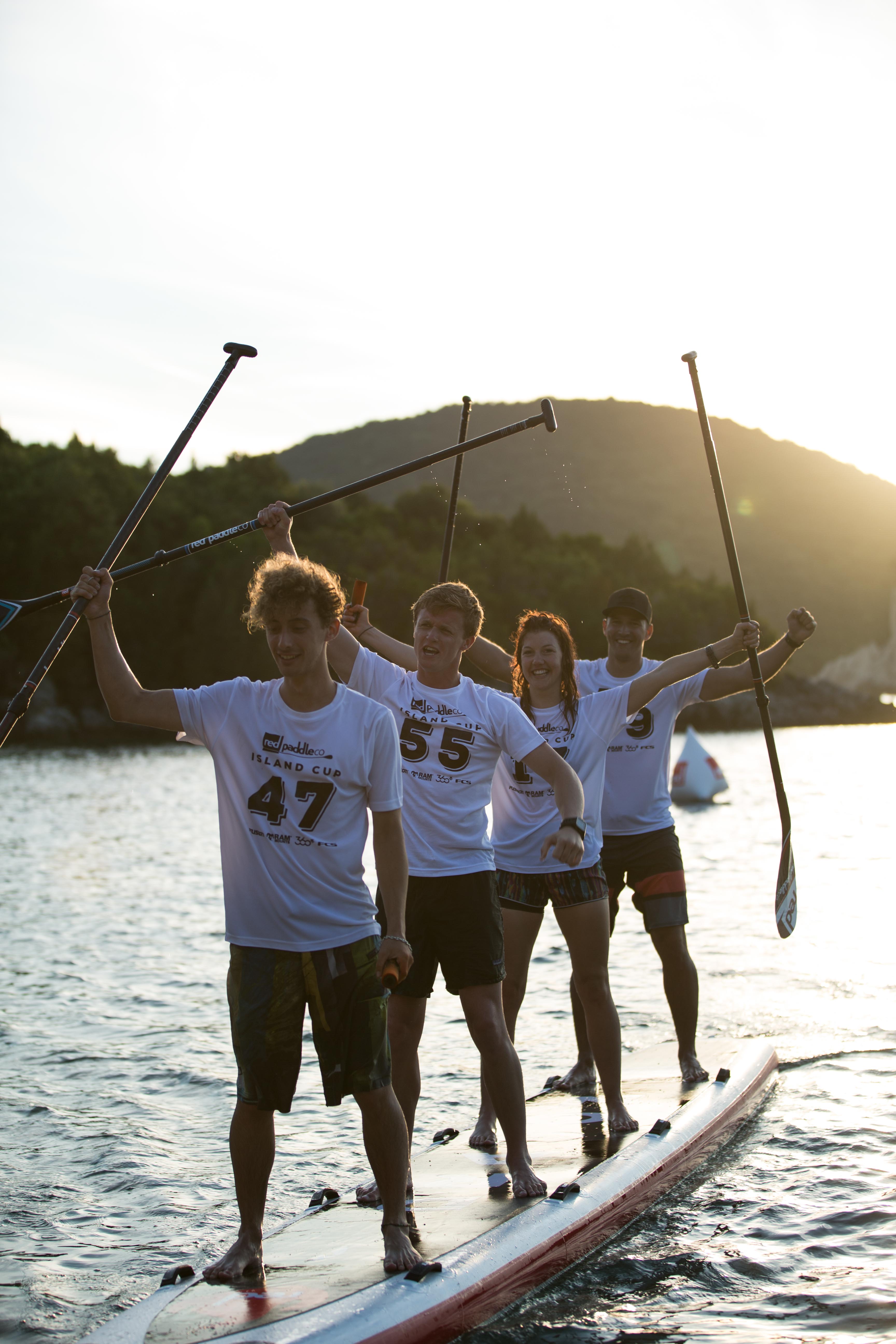 4. The Races
The Dragon World Championships will feature a variety of races. This includes time trials, an elimination paddle and an obstacle run for those up to the challenge. The main Dragon World Championship races will see teams battle it out in two competitive elimination rounds. The Single elimination will pit the teams against each other to secure a strong position and progress through the rounds to decide on a ranking/seeding system for the Double elimination. The double elimination is then a chance for any teams who were knocked out in the earlier rounds to re-group and charge through the heats to take on the victors in the Single elimination.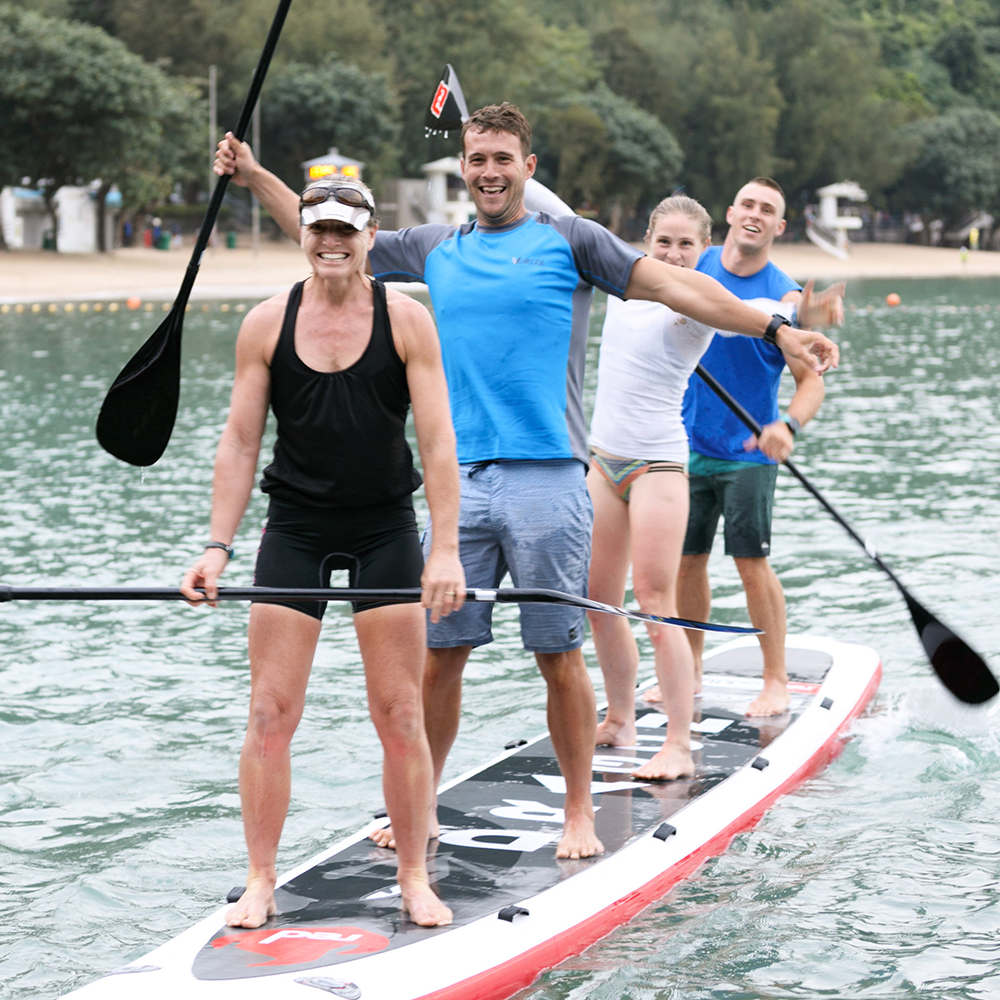 5. The Dragon Run
For the more experienced teams there will be the advanced Dragon Run. This will be an 9km downwind, open – water race from Miami Beach, culminating in an epic finish at Paddle Barbados. This is open to both individual paddlers and Dragon Teams. Registration for this stand alone race will be at Paddle Barbados, Carlisle Bay between 12:00 – 18:00 Saturday 28th October. $20 USD entry fee will be charged at registration. Dragon teams competing in the Dragon World Championships have free entry. Participants must pre-enter for the race here. If participants are already competing in the Dragon World Championships this race is at their own discretion and will not affect their Dragon World Championship ranking.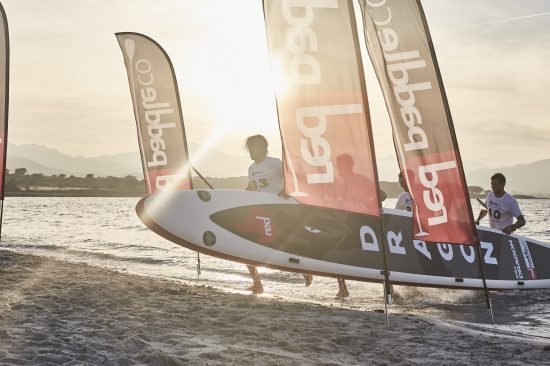 6. Divisions
The races are designed to test team camaraderie as much as flat out speed and power. As such there will be no divisions with both men, women and mixed teams competing for the title of Dragon World Champions. Since the launch of the Dragon last October it is clear that the teams who work together have the biggest advantage – an advantage which far outweighs any gender classification.
7. Country Participation
Since originating in Hawaii, SUP has seen a global growth in participation. The Dragon World Championship wanted to represent this. Bringing together paddlers from across the globe the event allows all nations to unite and share the sport.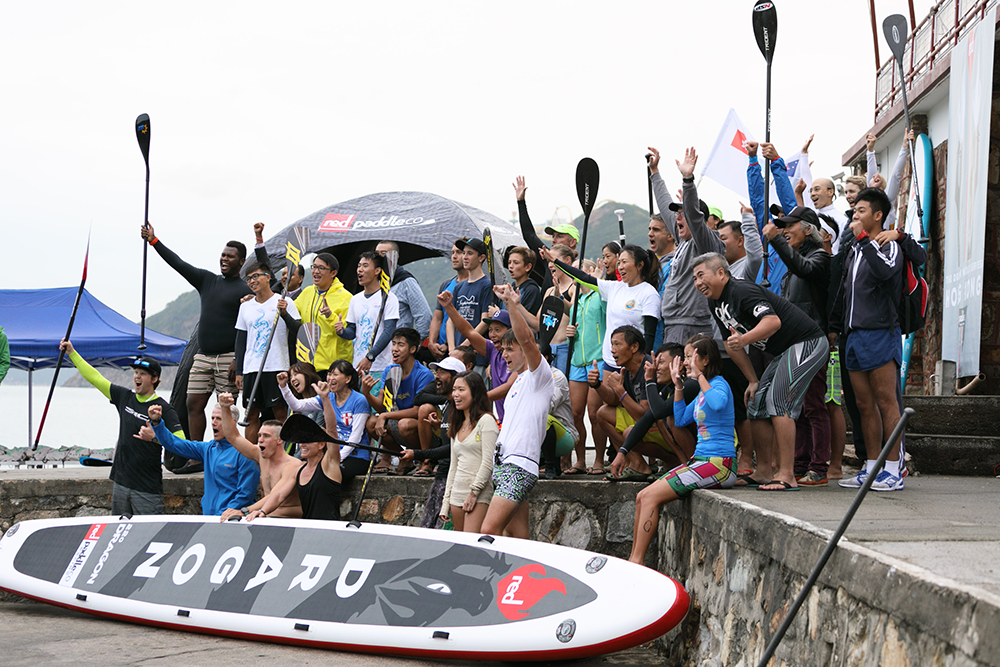 8. The Schedule
The schedule of events is tentative and subject to change.
SATURDAY 28TH OCTOBER  
11.00: Dragon World Championship Event Site Opens
11.30 – 16.30: Open Practice Session. Taster Sessions. Guru Bar Support
12.00 – 18.00: Registration Opens. Dragon Run Sign Up
16.30: Secret Event
17.30: Welcome Drinks
19.30 Event Site Closes
SUNDAY 29TH OCTOBER    
08.00: Dragon Run Event Site Opens at Miami Beach
08.30: Dragon Run Starts
10.00: Dragon World Championship Event Site Opens at Paddle Barbados
10.30: Dragon Run Finish
11.00: Dragon World Championship Race Briefing
11.30: Racing Begins. Race formats: The Warrior, The Conqueror
15.00: The Warrior Finishes
15.30: The Conqueror Finishes
17.00: Beach BBQ
18.00: Dragon Run Prize Ceremony
19.30: Event Site Closes
MONDAY 30TH OCTOBER 
09.30: Dragon World Championship Event Site Opens
10.00: Race Briefing
10.30 – 15.00: The Gauntlet Race
15.00: Closing Ceremony and Prizes
17.00: Event Ends
9. Social Media
Red Paddle Co will be posting live updates, photos and videos from the competition on social media. Follow along on Facebook, Instagram and twitter and don't forget to use the official hashtag #unleashthedragon
Facebook: Red Paddle Co
Instagram: @redpaddleco
Twitter: @RedPaddleCo
Youtube: RedPaddleCo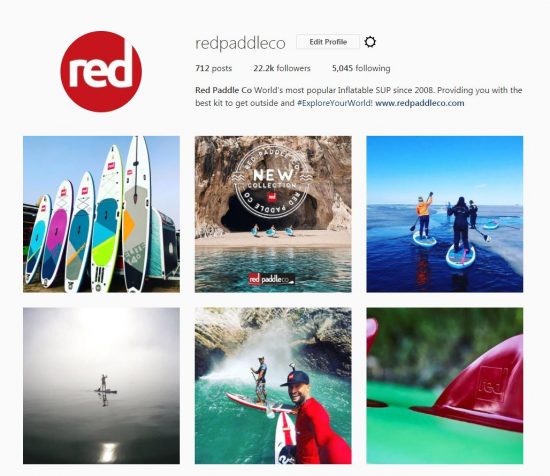 10. Partners
Barbados Tourism Marketing Inc (BTMI) have opened their doors to their beautiful country and provided strong support to hold the first ever Dragon World Championships and will be aiding Red Paddle Co Racing in hosting the Dragon World Championships. This event wouldn't be possible without the support from them and Paddle Barbados who have been working hard in helping to prepare an action-packed weekend for all participants and spectators. To unwind after a busy day of racing Daffys Gin will be providing the perfect drink for an apres SUP accompanied by entertainment from Fusion. Red Paddle Co Racing are also working with Sugar Bay Hotel who have provided a limited number of reduced room rates of up to 20% for competitors and/or supporters for the duration of the competition.