As modern life gets busier and free time becomes more elusive, it can be difficult for people to find time to escape. This is why an increasingly large number of people have taken to a new strategy – fitting adventure into their regular lives. Welcome to the rise of the Microadventure.
The best way to describe this new phenomenon is given by the man who pioneered the term, Alastair Humphreys. He describes a microadventure as an adventure that is short, simple, local, cheap – yet still fun, exciting, challenging, refreshing and rewarding.
Microadventures take a myriad of different forms. Camping on a 'work night', entering a local race and of course using a paddleboard to explore local waterways. Below we have highlighted just one of the ways you can use your Red Paddle Co board as part of a UK microadventure.
Top tips for going on a SUP camping microadventure
1 Find a start point

Ideally you need to find somewhere with access to a safe stretch of water (canal, river or even sea) that's not too far from work (an hour's journey from the office maximum). You should also ensure you find somewhere where you can access the water safely.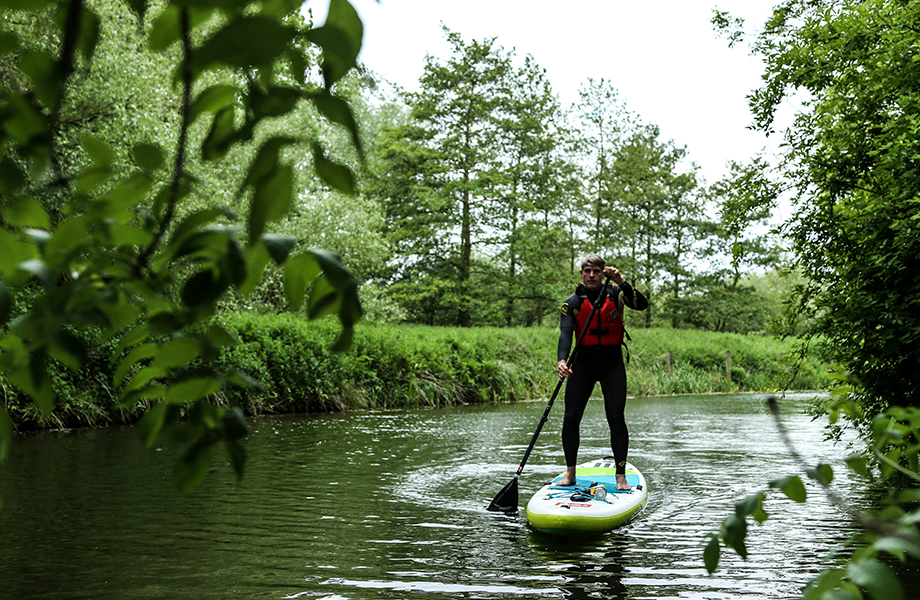 2 Paddle!
Relax, paddle easy and enjoy the tranquility of being on the water. Always make sure you are wearing a buoyancy aid and have a very good understanding of local tides, currents and what hazards may appear en-route.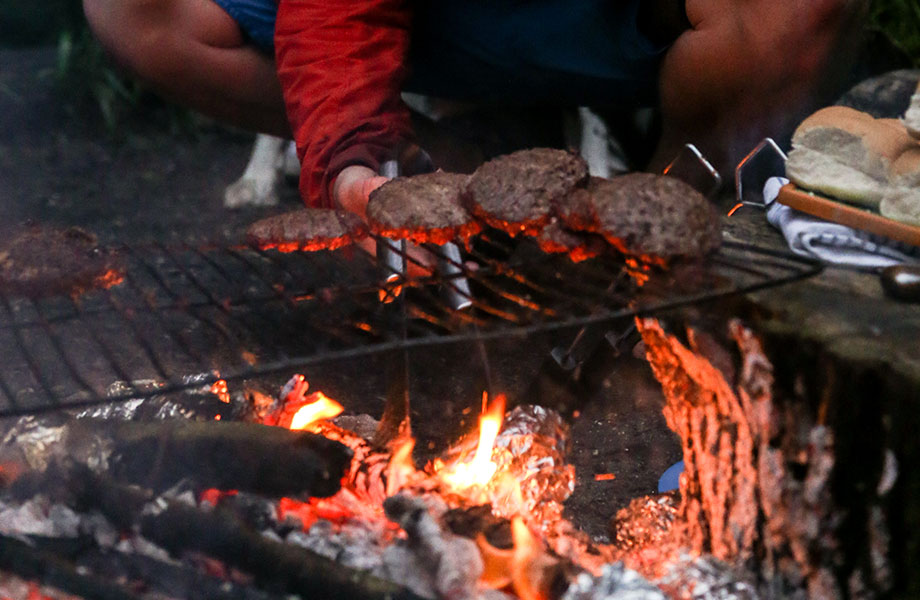 3 Find a wild camp spot


You can pre-prepare this part with a map, or simply just find a nice spot when you are on the water. If you've never wild camped before we recommend you read the following articles: MPORA and ALISTAIR HUMPHREYSTop tip: find somewhere flat and don't make your camp spot too far from where you set off because you will have to paddle the distance again in the morning before work!
4 Make a dinner on a camping stove and sleep under the stars.
You won't get a better way to spend an evening than this. We recommend using a bivvy bag to sleep in, but you can of course use a tent.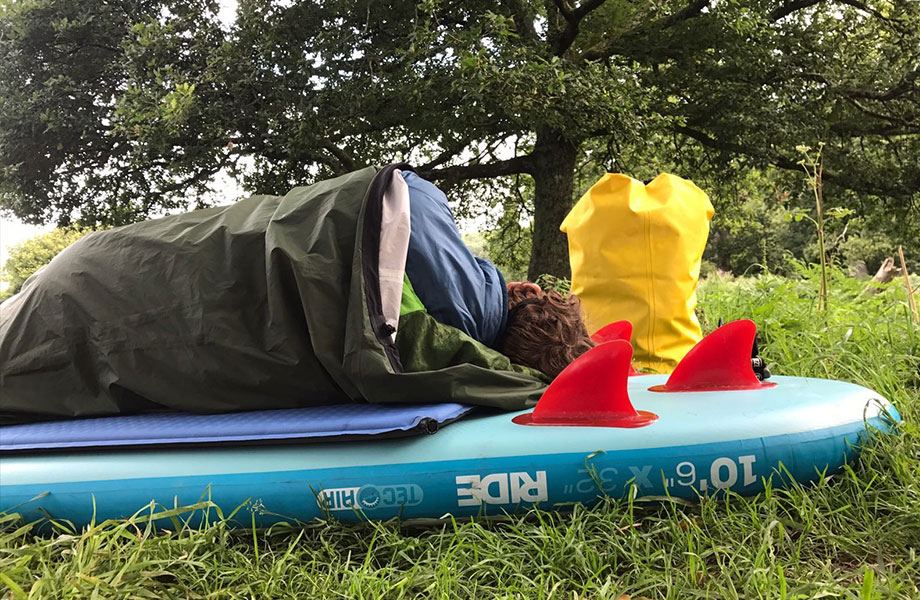 5 Wake up, paddle back and go to work!!!
This new form of short and achievable adventuring allows you a short break without having to leave 'real life' for too long. Microadventures allow us to connect with our physical and emotional selves – to reconnect with nature and see the wider picture for a short periods of time.
So next time you finish work, rather than just going home and sitting in front of the TV, why not get on a train and travel somewhere new. Get on your paddleboard, camp over, get the first train back in the morning and be at your desk, slightly disheveled but more importantly incredibly happy. Moreover you are likely to be more productive than ever.  Get out there and 'live the 5-9'!