The shop in Canada offers a wide range of Red Paddle Co inflatable SUP's and has been awarded our Preferred Retailer status.
The Escape Route was founded in 1990 by Tom Duguid and Jayson Faulkner who shared a love of outdoor sports and established their original store in Whistler, where it is still located today.  Over the years the company has grown and now with James Retty at the wheel, you can find Escape Route in three locations throughout Canada, two in Whistler, BC and one in Squamish, BC.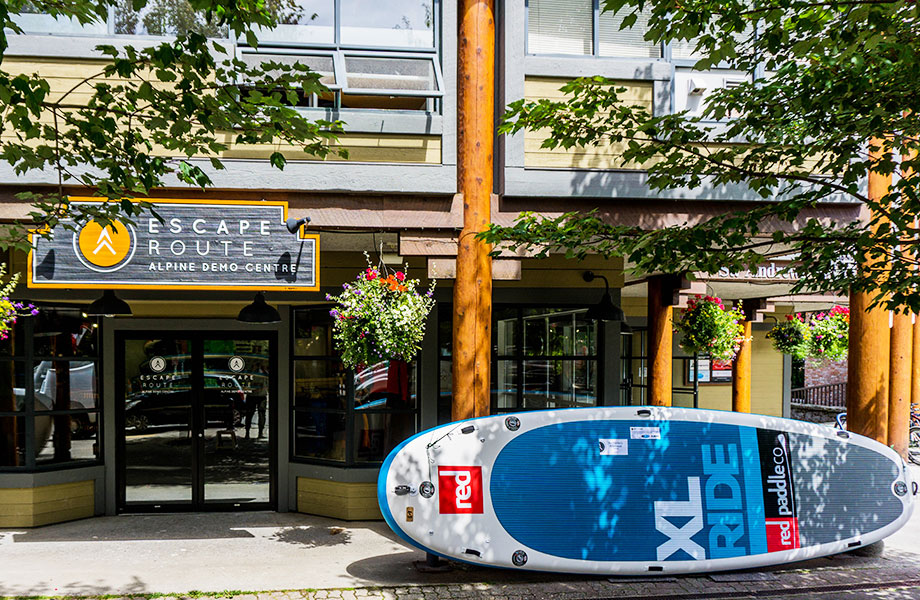 Escape Route Whistler is located in Whistler's Marketplace and with their new Escape Route Alpine Demo Centre, conveniently located just behind the pedestrianized Village Stroll, customers can drive right up to the door and load their inflatable SUP straight into their vehicles.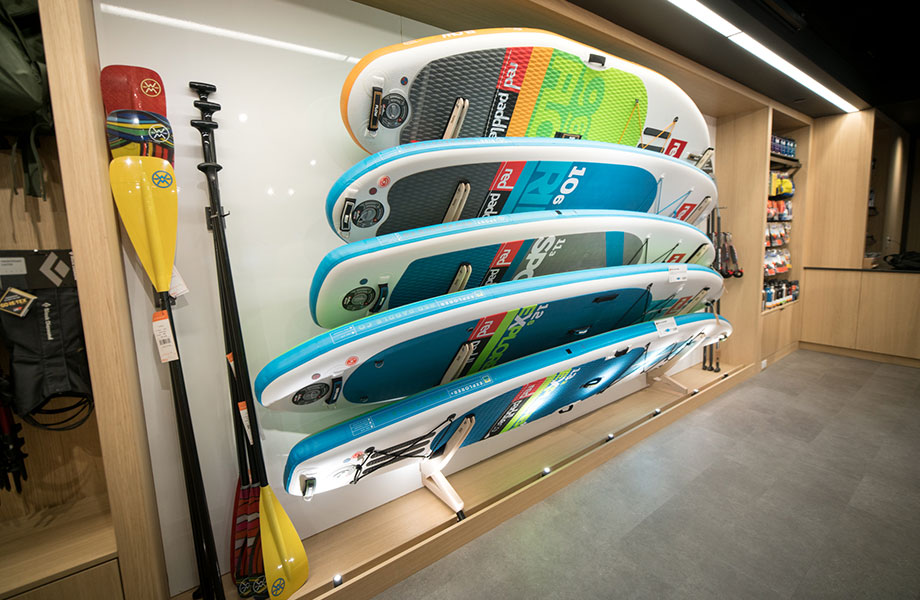 The activities available vary hugely depending on the season with a distinct summer and winter focus. In the summer, the team specialize in stand-up paddleboarding, trail running, hiking and camping. In the winter, the focus leans more towards the backcountry with skiing, splitboarding and snowshoeing leading the way. And, if you fancy taking on the elements they also specialize and offer some great winter camping gear!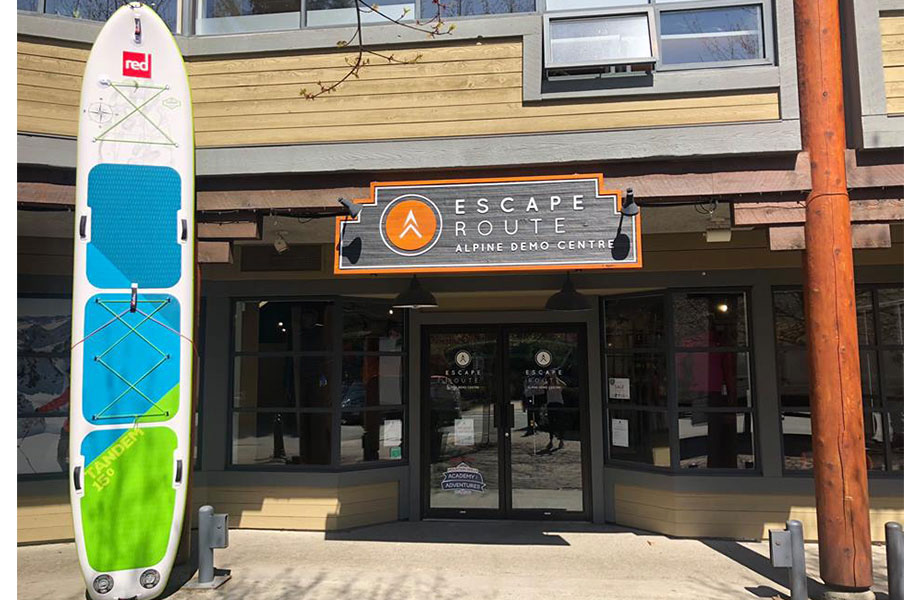 You can rent Red Paddle Co boards at both the Escape Route Alpine Demo Centre and at the Squamish store. The team are experts on every aspect of the Red Paddle Co range and will help you find the right board for your paddling needs. Each location can be easily accessed with a vehicle and with an abundance of beautiful lakes situated very close to both stores you'd mad not to hit the water and give paddle boarding  a try!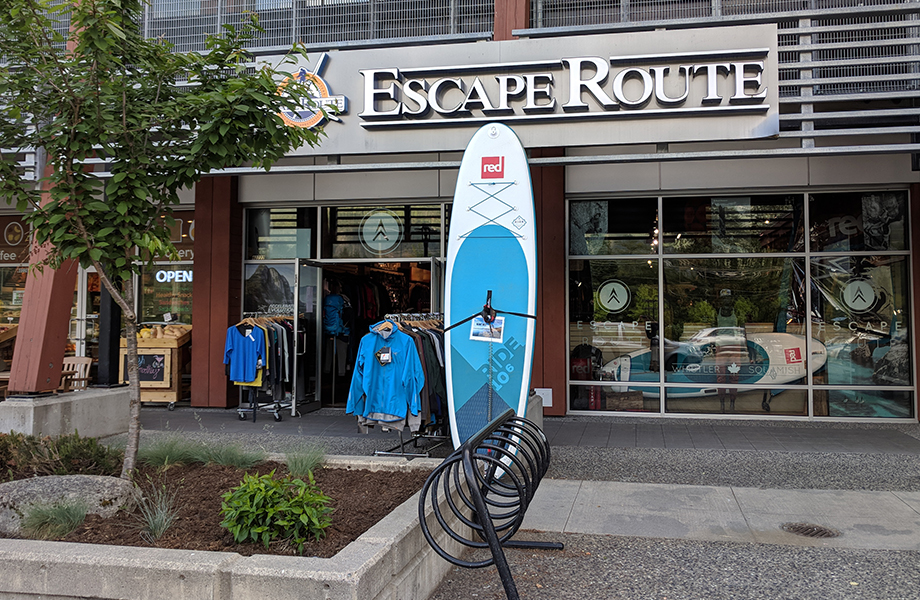 The teams at Escape Route come from all over the world, united by a love for the outdoors they are clearly passionate about what they do. Between them you'll find experts on skiing, snowboarding, SUP racing, ultrarunning, rock climbing, mountain biking, nature photography, action sports photography and skydiving – they are a passionate bunch! 
The philosophy of every store is to equip people with the gear and knowledge to experience what nature has to offer, as Shaun Leahy, Manager of the Squamish store puts it;
"We want adventures to be memorable for all the right reasons which is why we have expert staff on hand to help choose the right gear, and regular events to educate the community and help people to play safe in the wilderness.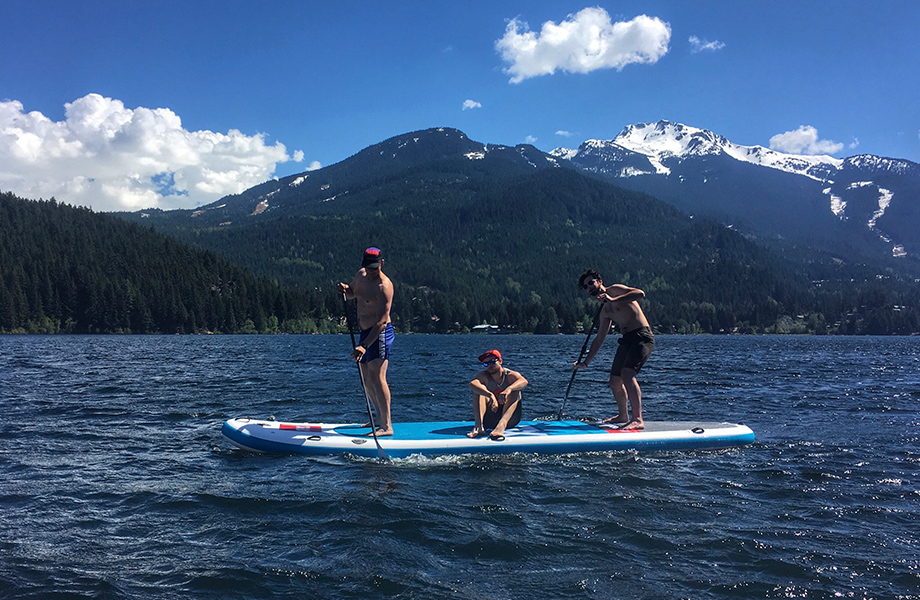 We also strongly believe in helping to protect the beautiful spaces that we're lucky enough to adventure in, which is why we're involved in initiatives to help clear litter and encourage everyone to pack out what they pack in."
If you are ever visiting British Columbia and are looking to try a Red Paddle Co board then be sure to pop in to any of the Escape Route stores and say hello to the team – you'll be in good hands.