Also known as SUP, stand up paddle boarding was first started in Hawaii as an off-shoot of surfing where you propel yourself on a board with a paddle while standing up. Paddle boarding is now the fastest growing water sport worldwide and is both great fun and a great workout!
AWARD WINNING INFLATABLE SUP – 10'6″ RIDE MSL
If you could only ever have one Red Paddle Co inflatable SUP, the 10'6" Ride MSL would be it! This award-winning SUP is the world's most popular inflatable SUP and here's a few reasons why this is THE board for you…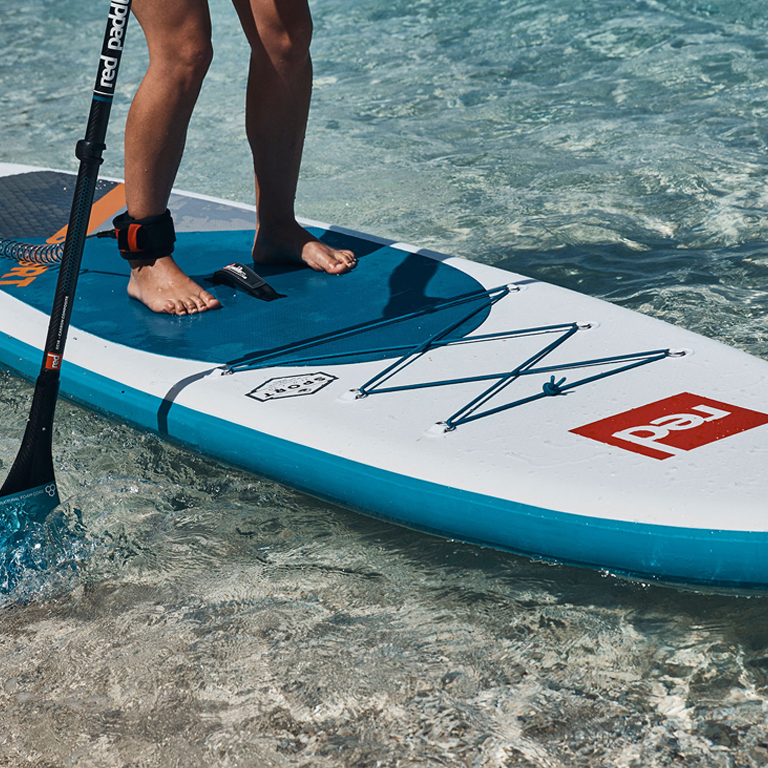 HOW DO I PADDLE BOARD?
The rider stands upright on the board, holding a paddle to both propel and manoeuvre the board. As well as offering a great vantage point from which to explore, paddle boarding is a great full body workout, helping to improve balance, core strength and stamina. Also, as you hone your skills, you don't have to get wet unless you want to – so no need to wear a wetsuit. Check out our handy paddle boarding guide.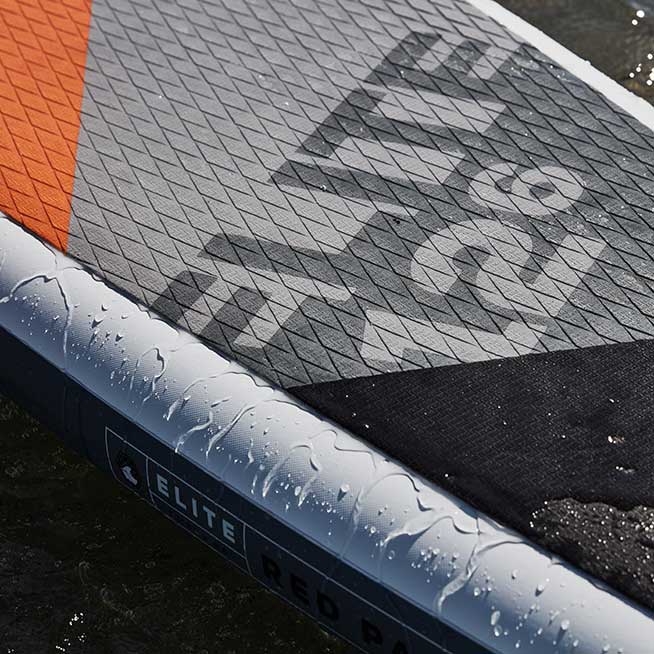 What Paddle Board Do I Need?
Put simply, the big differences in price across the market today are due in large part to the construction processes and materials used in the creation of a board. The quality and durability of construction are, of course, vital when you consider the importance of safety of the paddler when out on the water. So what are these differences? Find out in our paddle board guide.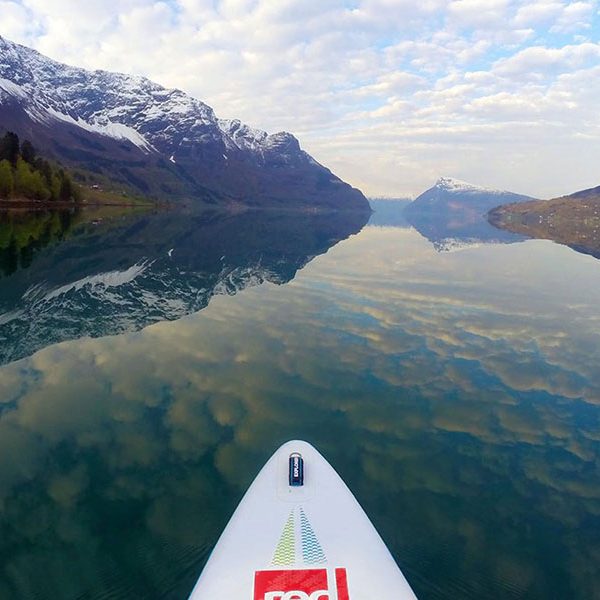 Where Can I Paddle Board?
With the award winning Red Paddle Co boards you can paddle just about anywhere… simply unpack, inflate and explore. Click to explore places to paddle near you.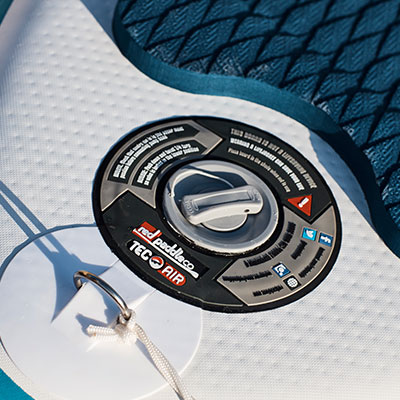 About Paddle Boarding Technology
Owning an inflatable paddle board is all about adventure so you need a board that won't let you down. We continue to test and develop our technology to ensure the quality of all our products. You can read more about our innovative tech here.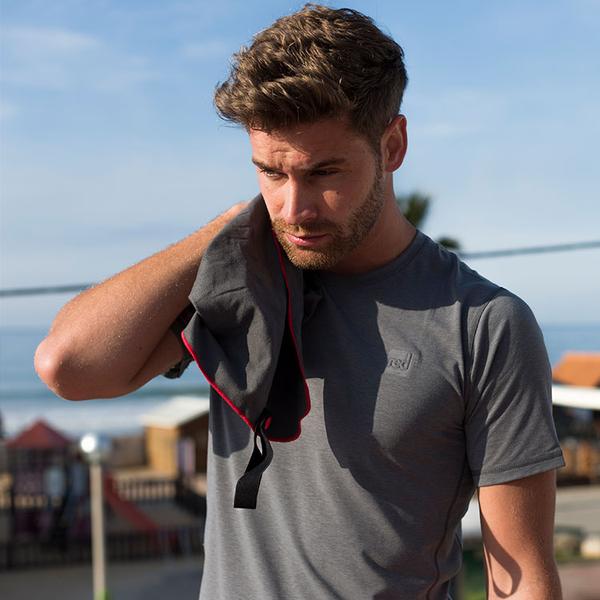 WHAT SHOULD I WEAR TO PADDLE BOARD?
Here we outline some key things to consider when choosing what to wear paddle boarding. We have also designed a premium clothing line specifically for use while paddle boarding. Check out our latest blog on SUP Clothing.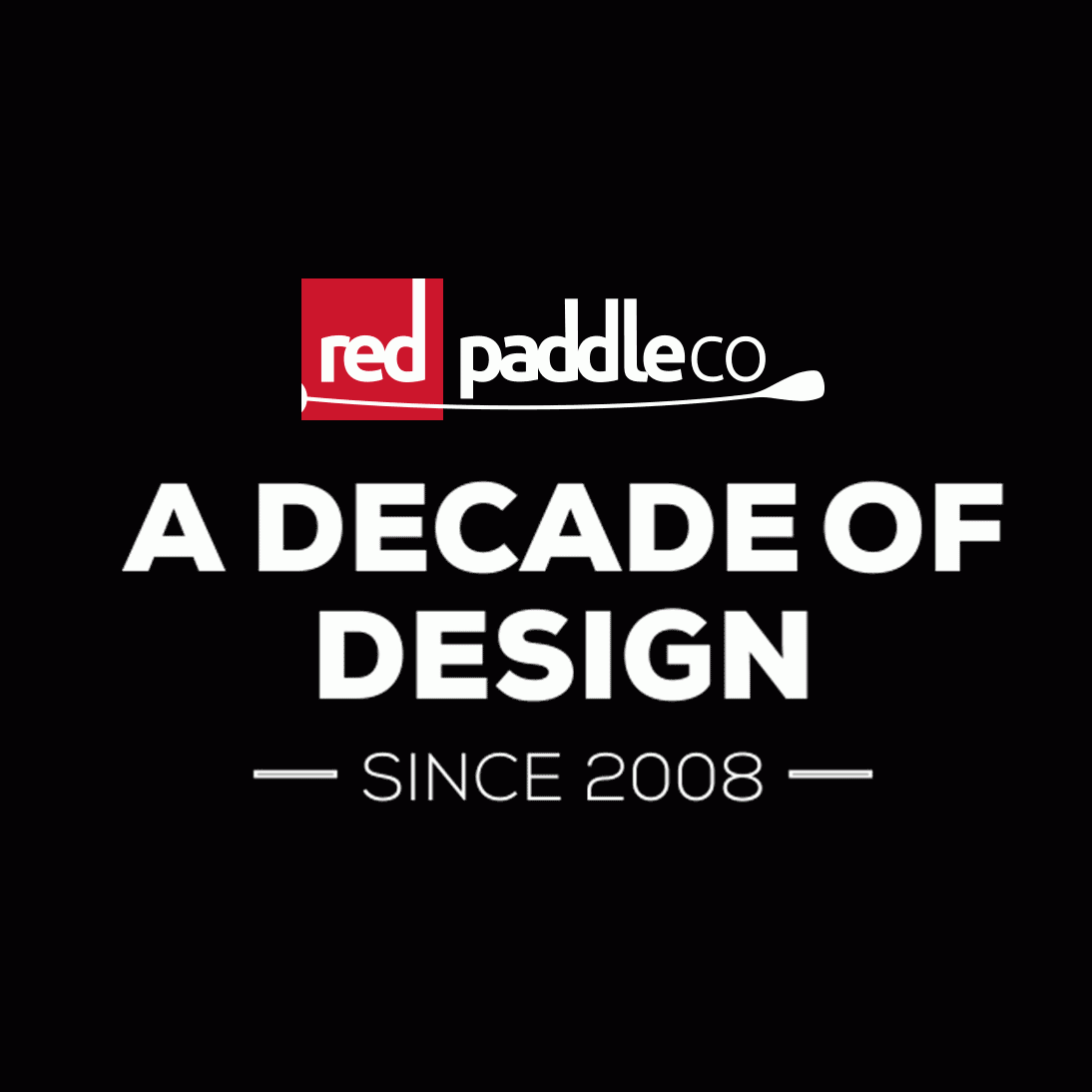 WHY RED PADDLE CO?
We've been making award winning inflatable stand up paddle boards since 2008 and our 10'6 Ride Board is the World's most popular inflatable board for a very guide reason.
Choose the perfect board
There's a Red Paddle Co board and paddle for every rider and every adventure. Select your preferences with the dropdown boxes below to find your perfect inflatable SUP See all our boards >
Most recent stories