It is with much excitement that we can announce the location of the 2019 Dragon World Championships. The world's only dedicated, global TEAM SUP competition is set to be unleashed on the shores of Lake Annecy, France on the 15th and 16th June 2019. 
Steeped in medieval history, Lake Annecy is fed by natural springs and is known for its crystal clear waters.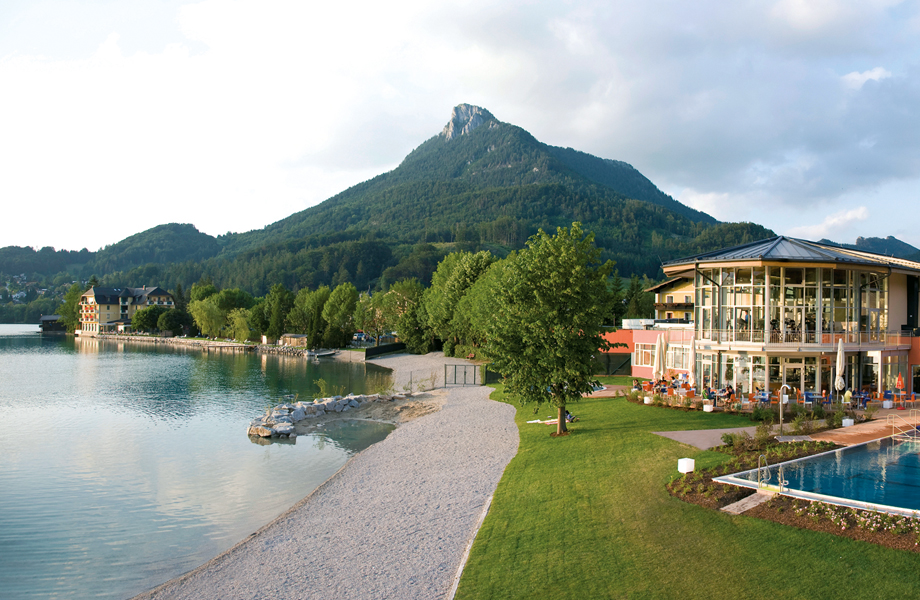 This years two day event will bring together teams from across the globe, to battle it out on the purpose built, four-person inflatable paddle boards in what is set to be the ultimate SUP event.  
The 22ft inflatable board which boasts unrivalled stiffness, durability and transportability due to the exclusive use of MSL Fusion technology, took the paddle board world by storm in 2017 and once again, we are challenging all paddlers, no matter age or ability, to rally a team together and unleash the dragon.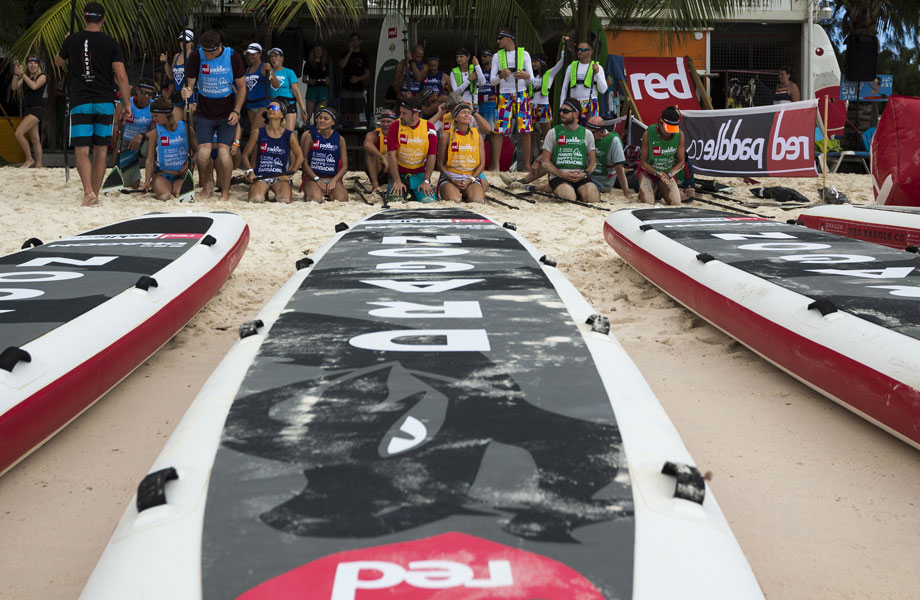 To qualify for the 2019 Championships, teams can either participate in one of the numerous Dragon World Series events happening throughout the season or simply purchase their ticket for entry on the website. These events range in size and are designed to allow everyone a chance to get to grips with the mighty Red Dragon boards and smoke the opposition.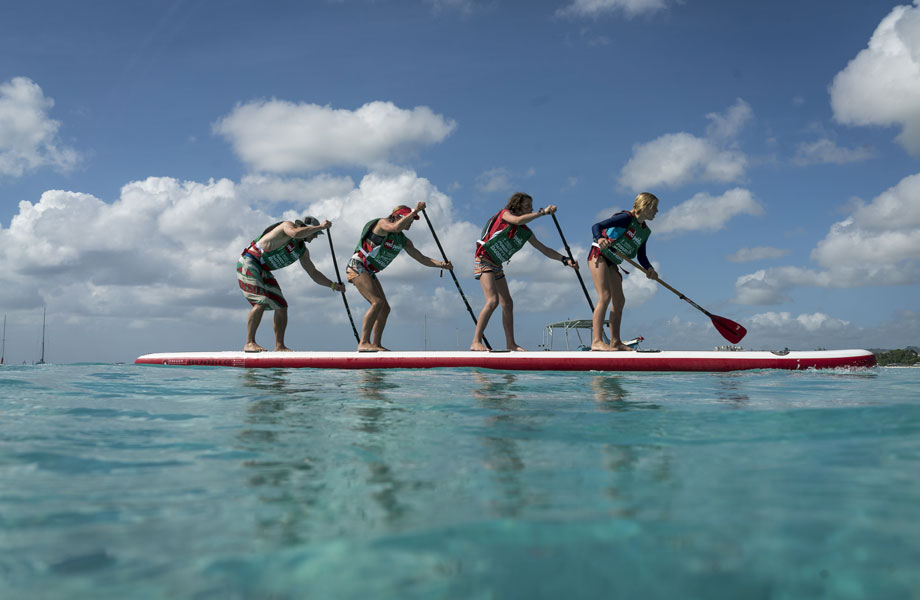 Georgie Page, captain of family team 'Team Puffin' recalls;
"Red paddle Co could not have been more welcoming and supportive to us. We left the Championships completely stoked and talking team tactics for next year. It is an amazing memory for us all and the kids have taken so much enthusiasm from it."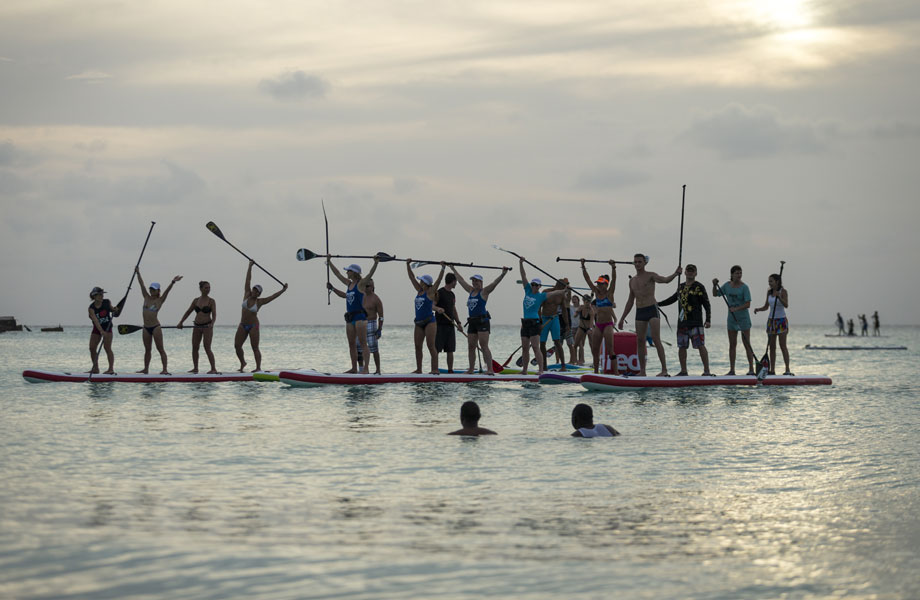 The inaugural Championships, which took place in Barbados in October 2017, saw history being made as teams, representing over ten countries, took to the water to compete for the first ever Dragon World Title. After three days of fast, adrenaline-fuelled racing it was local team, and event partners Paddle Barbados that claimed victory, but left everyone feeling like winners in their own right. 
"I had the most fun and excitement I could have ever imagined." Says New York SUP enthusiast and 'RED SUP Ladies' team member, Noriko Okaya, who helped her team to second place at last year's event.
---
"I met and bonded with new friends that share a passion for paddle boarding from all over the world and came home with precious memories. The location was absolutely amazing and the event was incredibly organized. The staff couldn't have been more supportive in helping me and the team not only have the best race we could have had, but also an experience of a lifetime." 
---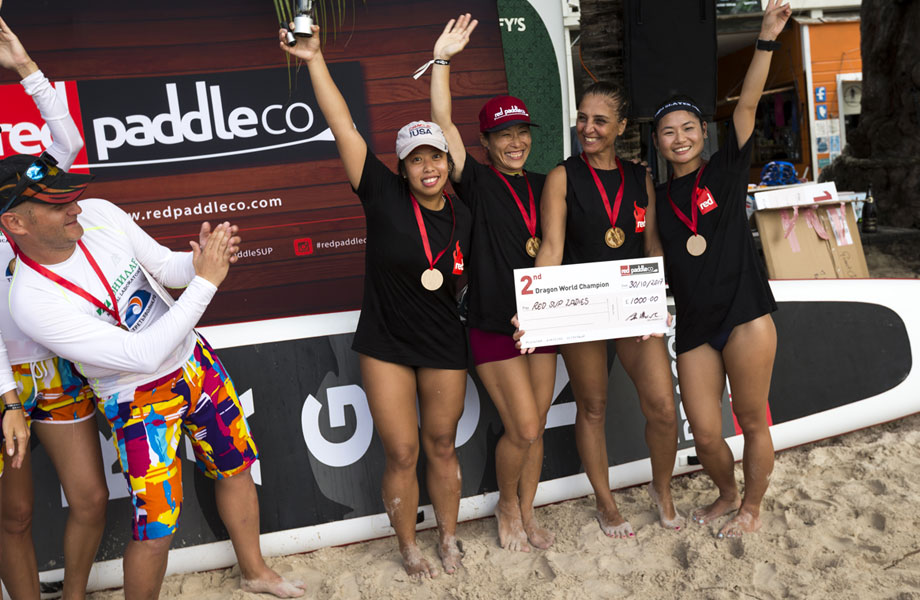 Entry is now open for the 2019 Championships with team entry just €160 / €40per person. To find out more information and to enter the Dragon World Championships or to find your local event visit:
Unleash the Dragon!