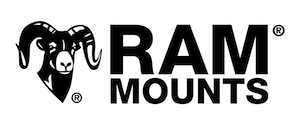 Calling life's adventurers… The 13'2" Explorer+ is the ultimate board for exploration, loaded with features and conceptualised with epic adventures in mind.
With its high sides, large volume and narrower width, it's a high-speed cruiser, designed for competent paddlers. It's got cargo tie-downs front and back for all your gear (check out our dry bags), and under those are extra-grippy deck sections that help keep your cargo in place.
Like the 12'6" Explorer, it has a removable fin, a nose runner fin to aid tracking in side winds, and two rear runner fins to cancel out 'tail drift' when the board is loaded with gear. And of course, it comes in our easily transportable backpack. Go explore!
MSL fusion composite and airtight coating. MSL involves fusing a second layer of hard-wearing polymer to the dropstitch core at the raw material stage, removing hand gluing errors. The high-tech industrial process also saves almost 2kg in weight and makes the boards stiffer at lower pressures.
For 2017, we've added a special screw thread to all of our boards that is compatible with RAM MOUNTS products, the world leading accessory bracket manufacturer. Enabling you to securely attach a range of accessories, from GPS devices and cameras to fishing rods and cup holders.
Find your nearest retailer
Images
Specification
All boards come as standard in our innovative MSL Fusion technology.
| | |
| --- | --- |
| Length | 13'2" |
| Width | 30"/762mm |
| Thickness | 5.9"/150mm |
| Volume | 360 litres |
| Rider Weight | up to 150kgs/330lbs |
What's in the box
At Red Paddle Co we like to think we offer more than just a authentic paddle board experience, with the 13'2″ Explorer you also get:
Red Paddle Co Backpack
Titan Pump
Repair Kit
RSS Battens
FCS Connect Fin
Free water resistant phone case
The Knowledge
THE FUTURE IS FUSION
The most innovative inflatable SUPs in the world – Red Paddle Co's high-performance inflatable SUPs are full of innovation – our mantra is to design and manufacture high-quality boards with zero compromise. This year, we're introducing MSL fusion technology, which stands for Monocoque Structural Laminate. This involves an industrial process that fuses the second layer of hard-wearing polymer to the dropstitch core at raw material stage. MSL reduces hand-gluing errors and the amount of glue we use, which saves 2kg in weight. It also delivers greater stiffness at lower pressures – we recommend inflating our boards to 18-20psi for ultimate performance. Add MSL to our TecAir manufacturing process that makes our boards stiffer, more durable, and better-performing, and our patented RSS stiffening system (see page right), and you have inflatable boards that deliver the world's most authentic stand-up paddleboard experience.
LESS PUMPING, MORE PADDLING.
The Dual Cylinder system of the Titan pump combined with the Hi Flo handle means you are in complete control of the time and energy required to inflate your board. It puts the volume into your board faster and reduces the effort required to reach a higher pressure. A revolution in pumping technology!
THE BEST DESIGN. FOR THE BEST PERFORMANCE.
Tec Air is not a product, it's a process. We looked at how we built boards, and by focusing in on the key areas of the production process, we have been able to refine each process to make the very best boards. All Red Paddle Co boards are built using our Tec Air specification to ensure the best possible build quality. Our strength comes from the inside.
CARRY MORE. CARRY FURTHER.
All Red Paddle Co boards have cargo attachments in the right place for efficient carrying of bags and gear. The Explorer is no exception. The cargo attachments on the nose and the tail are in the exact position to allow the board to be loaded with a lot of gear without effecting the trim of the board.
THICKNESS. REDEFINED.
The 13'2″ Explorer is 150mm thick. This thickness is perfect for non surfing shapes. It gives great stiffness and means the Explorer board has enough volume to carry a lot of equipment.
TUNE-ABILITY. YOUR CHOICE.
The Explorer utilises a low profile US box fin system. This allows you to put in your favourite flat water fin. The board is supplied with a fin designed to work for all round paddling. It also has a nose runner fin to aid tracking in side winds as well as 2 rear fin runners to remove "tail drift" when the board is loaded with gear.
GET CARRIED AWAY. EFFORTLESSLY.
After covering over 100,000 miles with our boards we had a really good idea of what was needed from the ultimate bag. Our all new bag has the most significant developments yet seen with inflatable board bags. It has integrated wheels that make travelling through airports a pleasure. The hidden back pack system can be stowed when not in use and is super comfy when you need to put the board on your back. The front loading system makes packing and unpacking super simple. The internal straps make sure the board stays put while in transit. This bag truly is the ultimate solution for travel and storage.